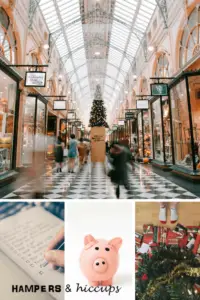 Call me crazy, but I'm already starting my early Christmas shopping for this year! With our second baby expected at the beginning of October, I'm trying to get ahead on all things fall and winter.  This includes Halloween costumes, garden and yard work, meal planning and, of course, Christmas preparations!
Yes, I'll admit that every year I have great intentions of shopping throughout the year to lighten the expense at Christmas.
This has previously backfired on me.
I'll forget what I've bought, or found "better" gifts later on.  Sending our budget into a tailspin.
I've developed a few tips to help [myself] with the early Christmas shopping.  I'll also list some reasons why you should start!  Even if you're not expecting a fall or winter baby.