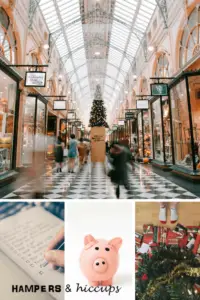 Call me crazy, but I'm already starting my early Christmas shopping for this year! With our second baby expected at the beginning of October, I'm trying to get ahead on all things fall and winter.  This includes Halloween costumes, garden and yard work, meal planning and, of course, Christmas preparations!
Yes, I'll admit that every year I have great intentions of shopping throughout the year to lighten the expense at Christmas.
This has previously backfired on me.
I'll forget what I've bought, or found "better" gifts later on.  Sending our budget into a tailspin.
I've developed a few tips to help [myself] with the early Christmas shopping.  I'll also list some reasons why you should start!  Even if you're not expecting a fall or winter baby.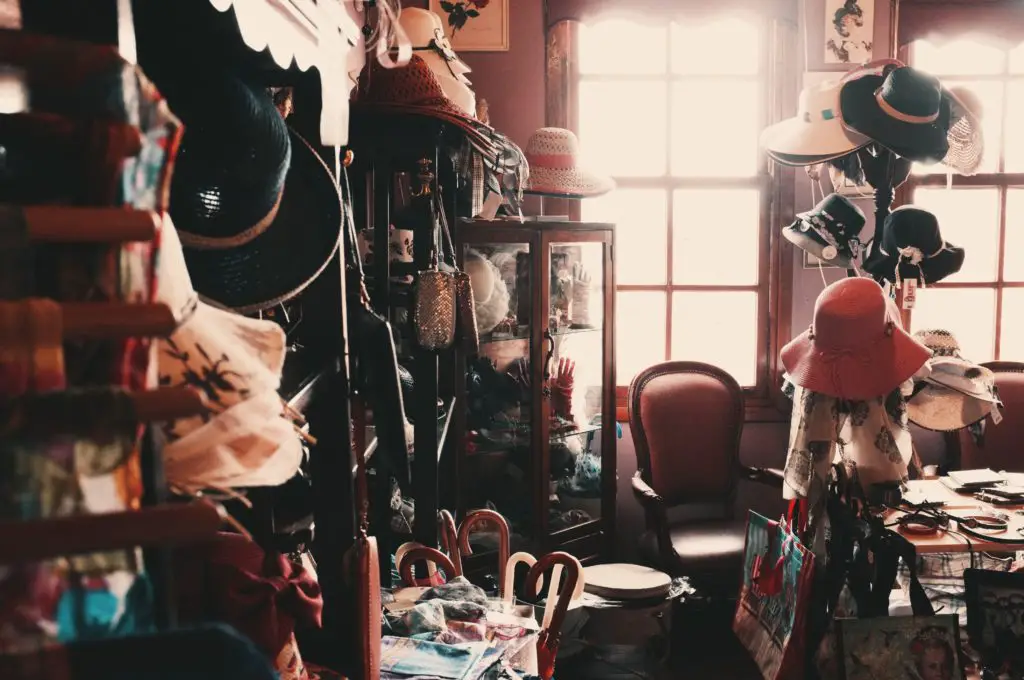 Why You Want to Start Early Christmas Shopping
You'll beat the rush.  I don't even know if this needs explaining.  Once November rolls around all you hear and see is Christmas spirit.  Shoppers come out of the woodwork and the traffic is insane.  Summer is a great time to take advantage of the slightly more empty stores.
You can get better sales on seasonal gifts.  If you have lake or garden lovers on your list, you'll be able to pick up some gifts when there's a plethora of items to choose from.
It will lighten the all-at-once expense.  Yes, you may end up spending the same amount of cash (although, probably not), but it won't be all at once.  You'll be able to spread it out throughout your pay schedule, avoiding the slam of a huge bill.  You may even find you don't have to use your credit card!
You won't be rushed!  There is nothing worse than feeling rushed to mark those last couple items off your list.  It's always those hard to buy for people left 'til last.  And they always end up with a pair of oven mitts and a toaster.  Taking the time to find quality and thoughtful gifts will make you feeling better about the holidays.
If you're into online shopping, you won't be caught wondering if your parcels are going to make it on time!  Amazon has literally millions of items to choose from without having to get out of your jammies.  If you register for Amazon Prime, you can have your gifts delivered right to your doorstep in 2 days!
It won't feel like a hassle.  Instead of planning a seriously mad 1 or 2 day shop-til-you-drop trip, you'll find yourself feeling relaxed and able to enjoy the experience.
If you're into the DIY gifts, you'll have more time to do a better job.  Again, not feeling rushed.
---
How to do Early Christmas Shopping – Money and Stress Saving Tips
Make a budget.  But instead of the usual budget, spread it out over how many shopping trips you have until you want to be finished early Christmas shopping.  Maybe you only head into the city once a month.  Divide your total budget by 3.  For me, I know I want to be done, or almost done, by the time this baby is born.  That gives me 9 more weeks (YIKES!).  I know I'll be going to the city for appointments at regular intervals so I plan to pick up a few items each time.
Make a list.  Obviously.  But this year, try make it more detailed.  Put some real thought into what you want to get each person.  You don't have to fill it out all at once.  Pin it to your fridge or bulletin board so you can add to it as a great idea comes to you.  Just the other day my dad mentioned he doesn't have a good fish weight scale.  Boom.  Added to my list.
Stick to your list.  Know how much you want to spend on each person.  Once you have your list created, stick to it.  If you end up buying something, then find something better, make sure you're able to return the initial item, or use it for a different gift.  This will help to keep your budget on track.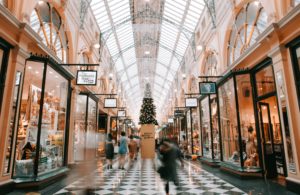 Watch the sales.  Since you know what you're participating in early Christmas shopping, and know what you're looking for, you'll be able to get the best deal on it instead of paying a higher price during the holidays.  This is especially awesome for those seasonal gifts that will be going on sale shortly.  You'll be able to buy more gifts for each person, or a higher quality item than you would have if you left it 'til November or December.
Check out flea markets and farmers' markets.  Or maybe even garage sales.  Since you're starting in the summer, there will be loads of extra opportunities to find gifts.  Come October, all the trade shows start up, but by starting a little earlier, you'll be exposed to even more homemade items.
Similar to the craft shows, be sure to check your local thrift or second-hand store.  A lot of times you can find brand new items and there's something different every time you go.  If you do DIY gifts, you'll be able to keep an eye out for materials for your projects.
Keep a second list.  Or add to the first.  Noting what you've already bought (and maybe where you've stored it) so you don't end up over-buying.  You will find yourself going back to this list more than you expect.
Quit while you're ahead.  Once all the items are checked off – and this is important – STOP SHOPPING!  You are done your early Christmas shopping.  You have probably saved yourself some money and feel lost with all your free time.  Just be happy about it.  Get ahead on your Christmas baking.  Clean your house.  Watch cheesy Christmas movies.  Anything to enjoy your extra time.
---
Congratulations!  You're Ahead of the Game
Most of your friends and family haven't even thought about Christmas yet.  Consider yourself better prepared.  Help them out with their list or, better yet, send them this post!
This content was created by original creator of this website, Katelynn Hegedus.
(Visited 574 times, 1 visits today)