When the cold of winter recedes to make-way for the spring and summer sunshine, dreams of a beautiful backyard to play in rear their heads. Maybe you dream of having neighbors or friends over for summer barbeques or of having the perfect garden through the spring and summer. Maybe you wish that you had a perfect porch for late summer nights and patio hangouts. Whatever your style of backyard dreams, you will need a plan and the perfect items to make it come together.
This backyard guide with tips and tricks and some good ideas for must have items can hopefully help you along the way with your backyard dreams.
First Things to Consider for Your Backyard
Are caught up with codes and regulations?
Before beginning any projects, it is always a good idea to make sure that you know and understand your county or neighborhood regulations. Can you build that fire pit that you have always wanted? Will your insurance allow the building of additional insurance? Whatever your project of choice, make sure that you go through the proper channels to obtain any necessary permits or permissions necessary for your project(s).
Make a plan.
It is never a good idea to jump into a project (especially if it costs money and time to accomplish) without a clear and exact plan. Decide what kind of space you would like to create and maybe even draw it out. If you need items like a grill or landscaping components, make a list and do some price comparisons. You will not regret making a plan and sticking to it.
Don't forget that the seasons will change!
It is hard to remember that, even though it is warm and bright in the summer, the seasons will change. When making plans for your back yard, be sure to account for the cold days, the wet ones, the dry ones, and the windy ones. A screened in area, a greenhouse, wind breaks, and outdoor heaters might be worthy of consideration.
---
Great Backyard Projects
Fire Pits.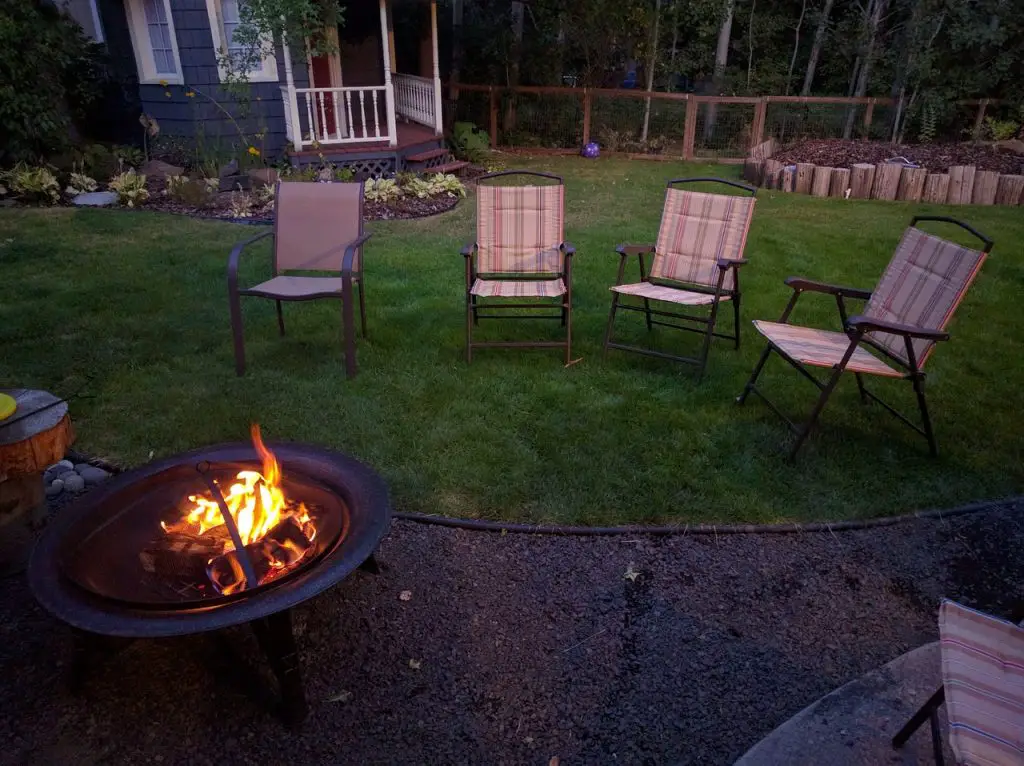 A fire pit can be a great focal point and gathering place for your backyard. There are several ways to dig a fire pit, but the main things to keep in mind are to keep your pit a safe distance from the house, line your pit (bottom and sides) with stones or bricks for protection, and make a ring around the top with stones to keep the fire from making contact with the grass.
Pathways
Pathways can also be a great addition to your backyard space. They are quick and easy to set in place. Pick your stones or bricks and simply dig depressions into the ground that can fit them so that they are flush with the top of the soil. Some types of stones can even be laid flat on the ground as long as the surface of your soil is level.
Barbeque areas.
Not only can a cooking area be a beautiful addition to a back yard, it is important that your grill or cook-top has a safe and level place to sit and be utilized. Your grill should be on a flat surface and should not be near any fire hazards. It is also very wise to ensure that your cooking area is well lit for those late summer nights.
Patios
Although on the 'larger' end of the scale, building a patio or extending your pre-existing patio can make a beautiful outdoor space even more inviting. What good does a beautiful yard do if there is no space designated for the enjoyment of it? Be sure to paint your new patio with patio paint! There is even specialty paint that is made with rough textures that withstand heavy traffic and can prevent slips and accidents when wet. Something to remember when building your patio is that functionality is king. You might think that a bigger patio is simply better. This is not necessarily true. A small patio can serve the same purpose and leave more room for other back yard editions.
Get that grass growing!
Even if you don't have much space between your walkways, garden, barbeque areas, or other additions, filling in the 'in-betweens' with green grass can improve the aesthetic of your yard greatly. It is an added bonus if you have fresh green grass to step out onto with your bare feet on those warm summer days. Just be sure to find a kind of seed or sod that does well in your neck of the woods. If you do this, however, be sure that you have access to a hose and some water so that you can drench it while it is thirsty during the dry months.
Flowers and veggies.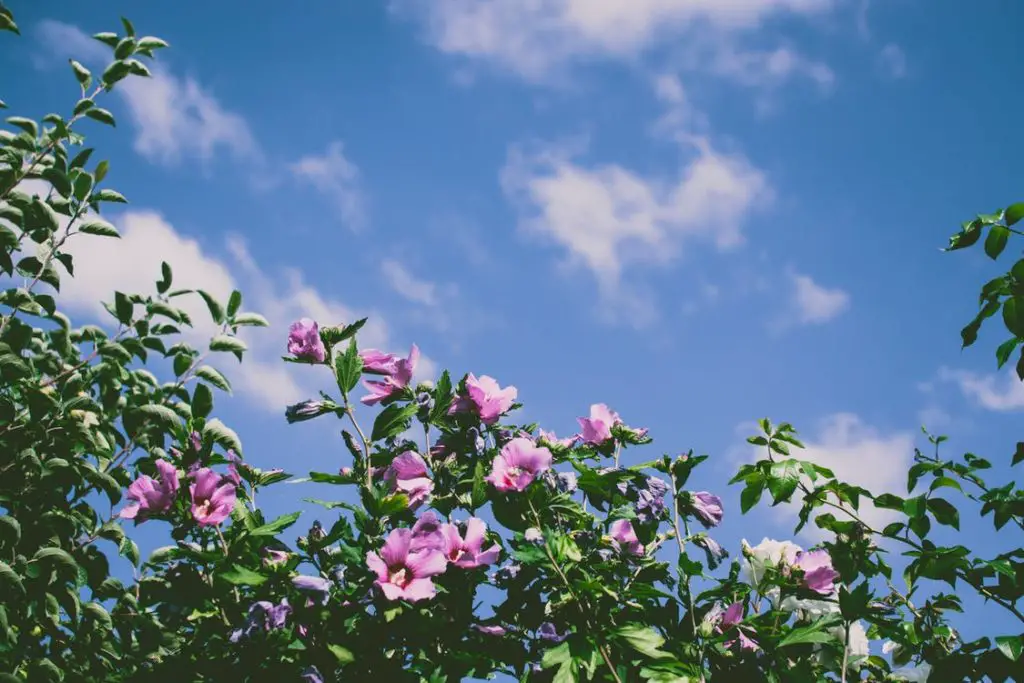 If you dream of a garden; plan ahead! You will first want to ascertain whether your soil is nutritious and aerated enough to grow the garden that you want. Clay soils are not good for root health. If you have soil with a lot of clay, you will want to build raised beds with topsoil or dig a portion of your yard and replace the soil with topsoil. The next thing to consider is what agricultural zone you reside in and which plants will grow in your region. A quick internet search will tell you all that you need to know. Also, don't forget to protect your flowers and food from nuisance animals and insects! Citronella candles can ward away mosquitoes etc., and a netting or chicken wire fence can help to keep the bigger 'baddies' at bay.
Shade yourself.
No matter how fun the sunshine can be, you are going to want a break every now and then. Having one or more spaces that you can retreat to during the bright and hot parts of the day can allow you to spend adequate time in your new outdoor areas. Creating shade can be extravagant or simple. Some people prefer gazebos and trellising, while others use shade cloth or plant shade trees and bamboo. Take time to watch during the day to see where the sun is the most intense and plan accordingly. If you like the brightness of the sun, but not the heat, maybe consider a shade cloth that blocks only some of the sunlight and protects you from the harmful UV rays.
Birds and pretty things.
Although you may love to be outside, there are plenty of other creatures that reside outdoors for the entirety of their lives. Why not take advantage of the beauty of some of these outdoor residents? There is a plethora of plants that attract butterflies and pretty things. Planting some of these to attract your flying friends can make for an active yard that literally buzzes with beauty. Birdbaths, water features, and birdfeeders can also help to attract some exciting new animal friends.
Lights for nights!
Lights to accentuate and help to keep your backyard alive after dark are an easy project that can take very little time or money. One of the most cost-effective ideas is to use solar lights that charge-up during the day and come on after dark. They can be found in a variety of styles and sizes and are usually easy to install. The best part is that you won't have to use your electricity to run them! A bright light near your door or patio is also a great idea to ensure safety. String lights and lanterns can also help to set a mood or make your back yard more inviting.
Privacy
Some parts of your yard are for showcasing, while others should be a little retreat away from the world. A back yard is a great place to hide away from the rest of the world and relax in. Stone walls and privacy fences can be expensive and time consuming to build or have installed but are worth the quiet privacy that they protect. Just remember that if you are going to build either of them yourself, you will want to make sure that you level your work area and plan ahead! If fences and walls are out of the question, you could use bamboo, trees, shrubs, or even vines to help to make your yard more private
---
A Short List of Some Must Have Items for Your New Back Yard
Flat stones and accent pieces for walkways and firepits
A reliable grill for cooking delicious outdoor meals
A sturdy hose and a good nozzle for watering your grass and greens
Mosquito netting and shade cloth
Flowers and plants to look at and enjoy
Benches, chairs, and a table so that you can enjoy your space
Shade cloth with hook connectors
Bird bath or feeders
LED solar powered lights for nighttime
Bamboo or river cane for privacy
Outdoor heaters for the cold days and nights
String lights or lanterns
Citronella candles
Weatherproof and/or textured deck paint
Whether your back yard dreams are big or small, accomplishing them is completely possible with a little bit of planning and the right items. Although the inside of your home is important and a lot of pride can be taken in decorating and beautifying it, your back yard can be your sanctuary. It can be someplace where you enjoy the outdoors with the luxury of personal space. Don't be afraid to take your time to plan and try things out.
If you are overwhelmed, try choosing single projects to complete one at a time or little by little. Hopefully, this backyard guide has helped to spark some ideas, build some confidence, and to push you in the right direction in achieving your backyard goals. Start small and don't be overwhelmed. The backyard of your dreams is waiting just outside!
(Visited 366 times, 1 visits today)