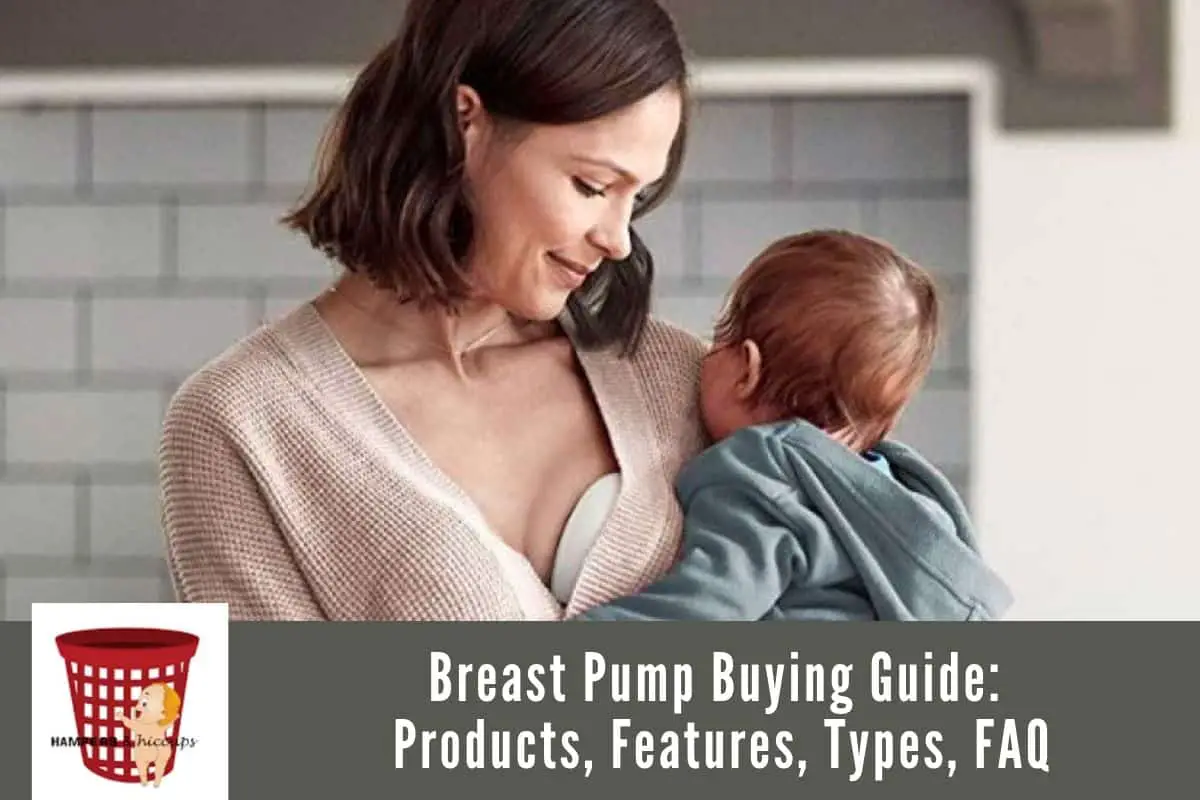 As parents, it is our job to provide the best for our kids. That job starts the minute they are born, and to some extent even before. One of the major aspects of child care is nutrition. How well you feed your child especially in the first few months greatly influences the health and growth of your child.
According to Medical Practitioners and Pediatric associations' e.g. The American Academy of Pediatrics, babies should be breastfed exclusively for the first six months of their life and more if possible.
However, exclusive breastfeeding is no walk in the park. A lot of factors can make breastfeeding hard and inefficient. Tight Schedule, low milk production, medical issues, etc. one easy way to go around these problems is the purchase of a breast pump. Breast pumps have been proven to help mothers provide and maintain an adequate supply of milk for their babies.
Benefits of Breast Pumps
Breast pumps offer countless benefits. Depending on your schedule or other factors you would find some of these benefits more important than others. However, here are three of the top benefits that mothers who pump enjoy.
Flexibility
Breast pumps help mothers have more control over their baby's feeding schedule. The option of pumping milk anytime anywhere helps to maintain the milk supply of busy mothers. So you can pump and store.
A breast pump you have more control over when and where you express milk. If you spend a lot of time away from your baby then a breast pump is a must-have. With a breast pump, you can share feeding duties with other caregivers. Therefore relieving the pressure on you without jeopardizing your baby's health
Health Issues
Due to some medical doctors might not permit mothers to breastfeed their children. There are also cases of babies who have problems latching on to nipples to suck breasts. In cases like this breast pumps are used to provide the necessary milk.
Increased Milk Supply
Breast pumps have been known to increase the milk supply of mothers. If you are experiencing problems expressing enough milk for your baby then a breast pump is a viable option to be considered.
---
Types of Breast Pumps
There are three major ways of classifying breast pumps
Power Supply.
Pumping System.
Single or Double Breasted.
Hospital Grade Breast Pumps   
Power Supply
Based on their power supply, there are 3 types of breast pumps 
1. Electric Breast Pump
This type of breast pumps run solely on electricity. They usually have great suction and are designed to mimic a babies sucking movement. They are usually very efficient and affordable. They can also be easily adjusted to your comfort setting. Powered by electricity, breast pumps in this category are usually quite powerful offering excellent suction and speed.
2. Battery Powered Breast Pumps
These are like Electric Breast Pumps but with a twist. While Electric Breast Pumps need to be plugged in, Battery Powered breast pumps run on rechargeable or replaceable breast pumps. The major advantage of this type of breast pump is its extreme flexibility.
You can truly pump anywhere anytime even without access to an electric outlet. Some even come with a car charger so you can recharge in your car. Battery Powered Breast Pumps Combine power and flexibility in a portable easy to carry package.
3. Manual Breast Pump
This class of breast pumps don't run on electricity or batteries. They basically leave you to do all the work. Some have a handle others have a bicycle horn style ball. The mechanisms are diverse. However, something is common to all breast pumps they are all powered by the pressing motion of your hand.
Manual breast pumps are not as powerful or as effective as electric or battery-powered breast pumps. However, they still have their advantages. If you don't plan on pumping regularly and you want something portable and discrete, then a manual breast pump is the one for you. Portable, noiseless and affordable these are the major selling points offered by a manual breast pump
Pumping System
There are two types of pumping Systems
Closed Pump System
Open Pump System
1. Closed Pump system
A closed pump system has a barrier between its pumping mechanism and its milk collection kit. These pump systems are safer and more hygienic. Every part the milk flows through can be washed and sterilized, thereby protecting your baby's milk from germs and bacteria.
Closed Pump Systems also protect the pumping mechanism from water damage, ensuring your pump lasts longer.
2 .Open Pump System
An open pump system, on the other hand, has no barrier between its pumping mechanism and its milk collection kit. Although most breast pumps with this older system are usually cheaper, they are less hygienic and do not last as long as breast pumps with Closed Pump Systems.
Single or Double Breast Pumps
Some Breast Pumps are designed to allow you to pump from both breasts at once while others only have one breast collection kit.
Breast pumps with only one milk collection kit are called single breast pumps as they only allow expression from one breast at a time. You can breastfeed your baby while using these breast pumps to ensure maximum use.
Breast pumps with two milk collection channels are called double breast pumps. They allow you to express from both breasts simultaneously. These are usually more effective and faster than the single breast pumps. It is advisable to not plug in the second Milk collection kit if you aren't using it as it might suck in air and contaminate the milk you pump into the bottle.
Hospital Grade Breast Pumps
These breast pumps are in a class of their own and are usually used in hospitals. They pass the standard for medical use and are the most powerful and efficient breast pumps in the market.
Although very expensive, these breast pumps are worth every penny. Fast, and powerful these breast pumps are every pumping mother's dream. However, they are usually noisy and bulky but not in most cases.
---
Buying Guide: How to Select the Best Breast Pump  
1) Efficiency
This mainly has to do with the level of suction that a breast pump provides. An ideal breast pump should have great suction that pushes your body to express enough milk for your baby. Breast pumps with weak suction and low speed aren't effective and sometimes do not work.
An ideal breast pump should have various suction and speed settings that can be adjusted to your milk expressing pace.
2) Comfort
Another important factor to consider when choosing a breast pump is comfort. Your comfort. This has to do with two sections, settings and breast shield. A good breast pump should have customizable settings to meet your requirements. An efficient breast pump with great suction is good but can also be dangerous if its pace can be slowed. Excessive suction on your breasts can be very painful and uncomfortable.
The breast shields are another important thing to look out for as they have a major influence on your pumping comfort. Breast shields that are too big or too small for your nipples can be both uncomfortable and cause damage to your nipples. Do not hesitate to buy a different breast shield that fits you perfectly.
3) Ease of Use
Cleaning and maintenance, setting up power sources, etc. All these factors influence how easy you would find using your breast pump. An ideal breast pump should be easy to disassemble and sterilize. Reassembling should also not be a hassle. A breast pump with small fragile parts that are easy to break and misplace can be very difficult and stressful. As you would have to sterilize your breast pump after every use, your breast pump must be easy to clean and sterilize.
4) Budget
While there are breast pumps that are very expensive and are boarder line luxuries. Some are quite affordable and effective. Finding the balance between quality and price can be a bit difficult. However, one easy way to get your perfect breast pump at an affordable price is to concentrate on factors that are most important to you. 
5) Portability
If you are always on the move then a portable breast pump is your best bet. Breast pumps range in portability and flexible use. From the heavy hospital grade pump that needs to be plugged in when in use to the light wearable breast pump that fits into your bra. Depending on your preference you can always find the breast pump that offers power and flexibility simultaneously. However, it is important to note that this is usually a tradeoff.
With all these factors in mind, we have gone ahead to compile a list of the best breast pumps in the market. We have taken extra care to make sure that this list is diverse enough to meet the needs of different parents. So be rest assured that within this list there is the breast pump for you or at least something close to what your perfect fit.
---
Best Breast Pumps: Top 5 picks

At the top of our list and for good reason too is the Spectra S1. Every feature you can dream of in a breast pump can be found in the Spectra S1. It is a portable Hospital Grade Breast Pump offering excellent suction while providing full pumping flexibility. It has an inbuilt rechargeable battery that makes it possible for you to pump anytime anywhere at your convenience.
Most Hospital Grade Breast Pumps produce an irritating whirring noise. However, that's not the case with the Spectra S1. It has all the power of a hospital-grade breast pump without the excess weight and irritating noise.
Irrespective of your schedule or breastfeeding regime you can't go wrong with the Spectra S1.
Pros
Portable and lightweight
Hospital-grade pump
Closed pumping system
Rechargeable battery
Nightlight 
Easy to set up and use
Cons
Battery doesn't last very long especially when you use the nightlight
High suction levels can be very painful
Customer Sentiment.
Customers love the Spectra S1 for all its amazing features. Portability and efficiency is a rare combination which is highly appreciated by nursing mothers. The Spectra S1 has built a reasonably wide fan base as it is compatible with a wide range of parents. 

When it comes to portability, the rule is "go small or go home". It doesn't get any smaller or portable than a wearable breast pump. For the top pick on the portability front, we went with the Elvie Pump. There are a few wearable breast pumps with a lot of cool features but when it comes to portability, flexibility, and affordability the Elvie Pump is the clear winner. 
This breast pump can fit into your bra, allowing you to pump discreetly while freeing your hands to do other things. It is most useful for mothers who have a tight schedule and can't afford to spend 20-30 minutes pumping. No wires and no separate bottle the Elvie Breast Pump is as portable as it is easy to use. It supports a phone app that makes it easy for you to control its pace and keep track of your milk production
Pros
Portable
Easy to clean and maintain
Very responsive
Wearable
Long battery life
Silent 
Cons
Suction isn't as powerful as hospital-grade pumps.
Although cheaper than other wearable breast pumps it is still quite expensive
Customer Sentiments.
The Elvie pump has grown in popularity and acceptance especially among busy mothers who are always on the go. Few customers complained about its subpar suction. However, they were willing to overlook this as it is wearable and comfortable. You can pump for hours without stress or irritation.

If it is power and efficiency you want then the Medela Symphony is the best way to go. Efficient, comfortable, whisper-quiet, these are the best words to describe the Medela symphony. The Medela Symphony is used in many hospitals as the standard equipment to help mothers express milk. It adequately mimics the sucking rhythm of babies making it very comfortable and relaxing. As it is a very powerful machine it has all the necessary features to make you as comfortable as possible.
However, with all that power comes great weight. The Medela Symphony is designed to be a stable machine and scores next to zero on the portability scale. It isn't rechargeable so you need to plug while in use. If you are looking for solely power and suction without the need for portability or affordability then the Medela Symphony is a perfect choice for you
Pros
Excellent suction
Effective and Efficient
Hospital-grade
Very comfortable
Cons
Very expensive
Heavy 
Fragile 
Customer Sentiment
Customers love the Medela symphony. Mothers who pumped exclusively or who had problems maintaining a high and steady milk supply, as well as mothers whose babies don't latch well, were most satisfied with this breast pump. 

This 100% food-based breast pump is excellent if you are on a budget and aren't heavily into breast pumping. If you are looking for something to avoid milk wastage and relieve engorgement then the Haakaa Silicone is a perfect fit.
This breast pump is very easy to use. However, two things must be noted; always have at the ready a feeding bottle or a milk storing bag ready as the contents tend to spill over easily. Secondly, it isn't designed for heavy pumping therefore its suction is very low and can't be used to supplement or maintain milk supply.
Pros
Very light
BPA free
Easy to use and clean
Very comfortable
Affordable 
Cons
Poor suction
Tends to spillover if not handled with care
Customer Sentiment
Customers love the Haaka Silicone breast pump especially for its honest to God advertising. Parents know exactly what they are getting and enjoy a good user experience as long as they use it for what it is designed for.

For our final pick, we have the Philips Avent Manual. Manual Breast Pumps have some major edges above the electrical and battery-powered breast pumps. Portability and control are best seen in manual breast pumps. The Philips Avent is at the front of the line in the manual breast pump department. 
The Philp Avent has a soft massage cushion to ensure that your breast and nipples are comfortable during pumping. The Philip Avent also comes equipped with a natural water bottle so you don't have to transfer your milk from one bottle to another. You just simply screw in the feeding cap and you are good to go.
Pros
Easy to clean
BPA free
Portable and lightweight
Quite affordable
Cons
Quite noisy
Manual pumping can be very stressful
Customer Sentiment
Customers love the Philip Avent Breast Pump for its simple design and affordable price. This breast pump is most popular among mothers who pump very little milk and her mostly dependent on breastfeeding.
---
FAQs about Breast Pumps
Closed pump system or opened pump system?
To stay safe from germs and bacteria the closed pump system is the best way to go. However, if you already have an opened pump system breast pump then you must take extra care to keep it clean and sterilized.
Does pumping breast milk lead to loss of weight?
Yes. However, no more than you would lose by breastfeeding. The weight loss is due to the milk leaving your body and you burning calories and not necessarily due to you using a pump
Can using a breast pump increase my milk production?
Yes. Using a breast pump with excellent suction has been known to increase milk supply. The suction from a breast pump especially electric ones has been known to push the body to its milk-producing capacity. Another way to increase breast milk production is to keep pumping for a few minutes after milk stops flowing, this would send a message to the body that more milk is needed and therefore improve your milk supply over time
---
Reviews of Breast Pumps
There are a ton of pumps in the market. Our experts have reviewed various breast pumps individually or head to head. Check them out below:
---
Verdict
 Selecting a breast pump demands careful consideration. Your schedule, baby feeding regime, number of caregivers involved, etc have to be considered. So even though a breast pump might be good it might not be the best option for you and your baby.
Our picks are some of the best breast pumps in the market carefully chosen to meet a particular need or situation. Therefore, selecting what works for you would require a lot of consideration and a bit of soul and schedule book searching.
(Visited 147 times, 1 visits today)