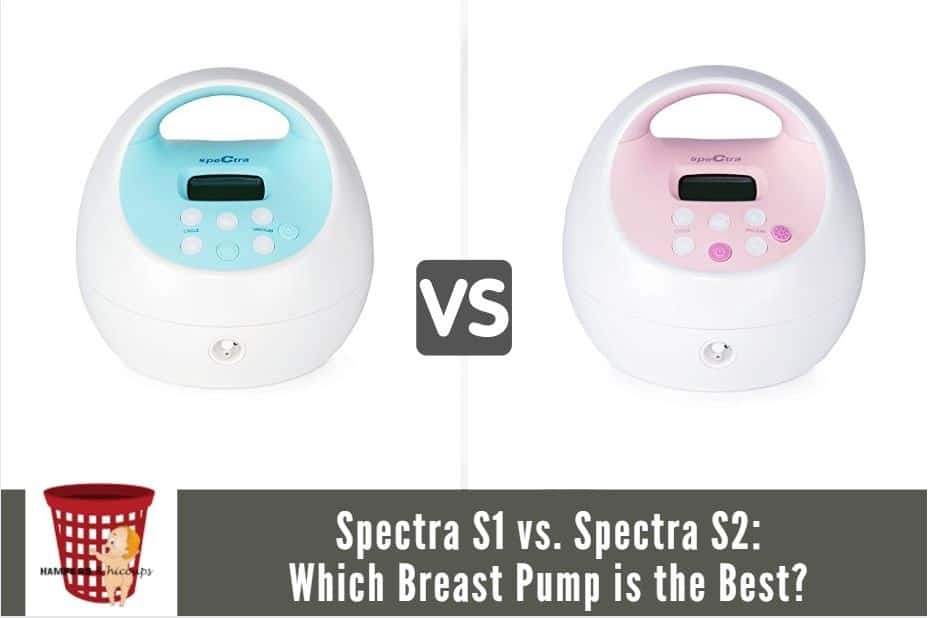 Milk pumping is one of the most effective ways mothers use to maintain optimum milk supply. Either as a stay at home mom or a working mom, breast pumping is sure to make your life easy and baby feeding more flexible.
When it comes to selecting the perfect breast pump a lot of factors must be considered. From comfort to efficiency and let's not forget affordability. Selecting a breast pump is a bit of science, a bit of art and a truckload of research.
With numerous breast pump brands and each brand offering different products, selecting the perfect breast pump can be sometimes confusing. For example, your friend might recommend a Medela breast pump and on getting to the store you realize that there are over five different Medela breast pump models available. You would most likely have to go back and clarify which of the breast pumps she was referring to and what makes it better than other Medela breast pumps.
The same rule applies to the spectra breast pumps. With different models showing similar features and some level of variation. In this article, we shall be looking at two Spectra breast pumps the Spectra S1 vs Spectra S2, in a full-on, toe to toe comparison.
But before we go into the differences, let's first go through a detailed overview of these two Hospital Grade Double Breast Pumps.

The spectra S1 is a Hospital grade. The Spectra S1 is popular for its excellent suction that ensures high productivity, and a personalized setting that ensures your comfort isn't jeopardized. In an excellent mix of elegance and power, the Spectra S1 stands out as one of the best Hospital Grade Double Breast Pumps.
When it comes to safety and hygiene the Spectra S1 is at the forefront. Its closed pumping system ensures that every part the milk flows through can be well cleaned. It is also BPA free. With the Spectra S1, you can be sure that your pumped milk is both bacteria and plastic-free.
The Spectra S1 has a lot of features that make it easy to use. Asides it been easy to clean due to its closed pump system, the spectra S1 also has a user-friendly interface. With LED lights screen and buttons to adjust through twelve suction levels and three pumping modes, you can set the spectra S2 to meet you in your comfort zone.
The Spectra S1 comes in a fun, stylish white and blue design.
Pros
Hospital-grade
Closed pumping system
Customizable settings
Rechargeable battery
Powerful suction
Very quiet
Cons
Slightly expensive
Fragile
Customer Sentiments
Customers loved the spectra S1 because of its portability and ease of use. Its silent operation was also a bonus that made mothers not just customers but also ambassadors.
---

Just like its close relative (the Spectra S1), the Spectra S2 is a very powerful and efficient machine. With a combination of all the excellent features of the S1 coupled with a more affordable price tag, the S2 strikes the balance between price and quality. The S2 can easily be identified by its distinct pink and white design.
If you are on a tight budget, then the S2 is your best bet to save money on a breast pump while still getting an excellent machine. However, the S2 has a major shortcoming that comes as a cost to that reduced price. The spectra S2 doesn't have a rechargeable battery. Unlike the S1, the S2 comes with just an AC adapter, meaning it has to be plugged in when in use.
This leaves a heavy dent on the portability and flexibility of the S2. It is still light and easy to carry.
Pros
Hospital-grade
Easy to use
Easy to clean and maintain
Very portable
Very affordable
Cons
Fragile
No rechargeable battery, AC adapter only.
Customer Sentiments
Customers love the Spectra S2 for its affordability, some even calling it "a steal". The excellent combination of excellent quality and affordable prices makes it a personal favorite of many mothers.
---
Comparison of Spectra S1 vs Spectra S2
| | | |
| --- | --- | --- |
| Details | Spectra S1 | Spectra S2 |
| ·        Weight | ·        2.47 pounds | ·        3.3 pounds |
| ·        Product Dimensions | ·        7.9 x 7.9 x 6.7 inches | ·        7.9 x 7.9 x 6.7 inches |
| ·        Rechargeable | ·        Yes | ·        No |
| ·        BPA Free | ·        Yes | ·        No |
| ·        Hospital grade | ·        Yes | ·        Yes |
| ·        Color (style) | ·        Blue and white | ·        Pink and white |
---
FAQs
When should I stop pumping?
20 minutes of pumping is the recommended limit. However, you might not have to pump that long. Once milk stops coming out you should pump for a few more minutes and stop. The extra pumps after milk has stopped flowing sends a message to the body demanding a higher production, this can be very helpful if your milk production is low.
You should pump for a few minutes after milk stops flowing out or 20 minutes in total depending on your body.
How long can I store my breast milk in the fridge?
The limit for storing breast milk in your refrigerator is 5 days. Anything more than that isn't advisable. Fresh milk is always better than refrigerated milk so it is best to feed your child with the freshest milk possible.
It is important to note that five days is the limit, less than 3 days is safer and more healthy for your baby
Can I store breast milk in plastic bottles?
Yes, but the bottle must be thick and clean. A glass bottle or breast milk storage bag is more advisable. Thin plastic bottles, dirty uncovered containers or bottles with nipples attached are a big no.
---
The verdict
The Spectra S1 vs S2 are the same machine with a few tweaks in the details. However, the S1 and S2 greatly differ on the ground of price and power supply.
In the end, it all comes down to what suits you best. It's a simple tradeoff of price and flexibility. If you want an affordable breast pump that gives you excellent suction and comfort then the S2 is your jam. The S2 is the better option budget-wise.
However, if flexibility is a higher priority for you then the S1 is a must-have. Sometimes been able to pump anytime anywhere is worth a lot more than money, especially if you run on a tight schedule.
When it is all said and done the S1 is the overall better option. A breast pump isn't effective if it does not offer flexibility. Pumping while your breast pump is plugged into a machine isn't comforting. The S2 is more expensive but with the added advantage of flexibility, it is worth every penny.
There you have it. If you need more comparisons, you can check out the comparison between the Ameda Finesse vs Spectra S2 as well.
(Visited 310 times, 1 visits today)