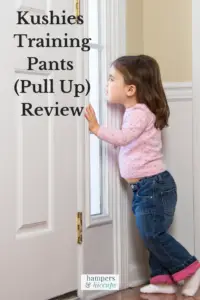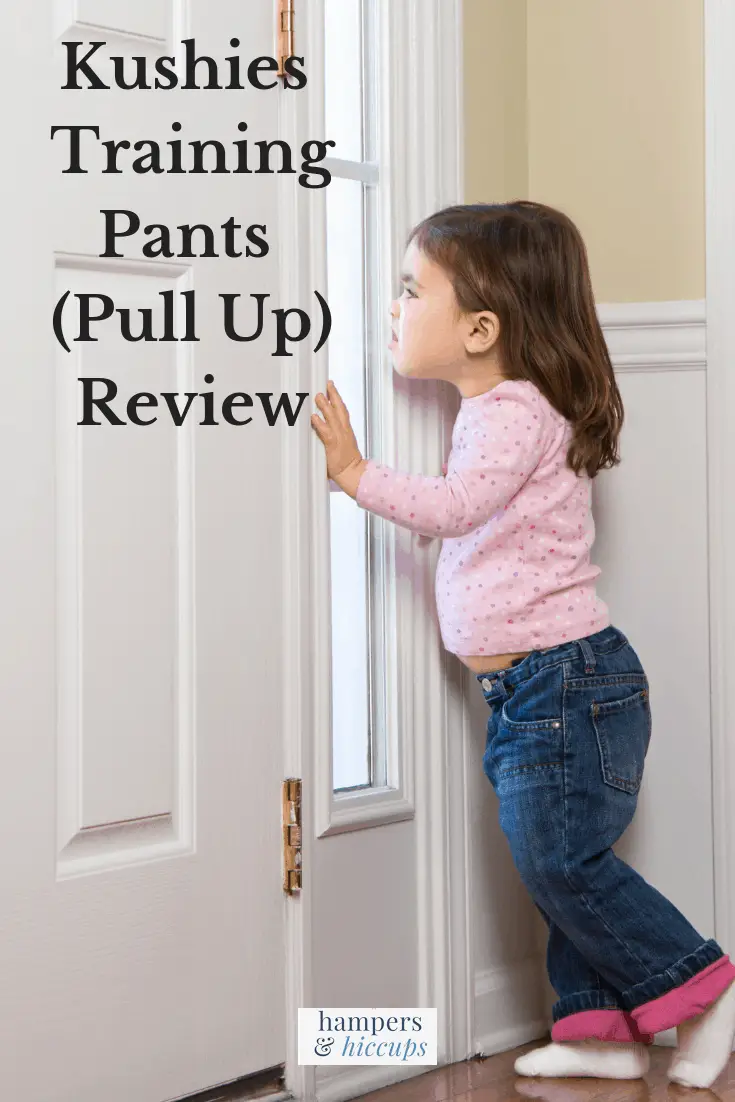 I ordered these training pants and we've been able to use them quite a few times now.  Sweet Girl has had a bit of a relapse in her potty training journey, so the pull ups have been vigorously tested in the last little while.  Which is allowing me to do a full Kushies Training Pants Review!
We have used cloth diapers on both our children since they were newborns.  I had no intentions of buying disposable pull ups once potty training rolled around.
Benefits of Cloth Training Pants
Eco-friendly
HUGE cost savings
Faster potty training (child is able to feel wetness and discomfort)
Cuter + easier to use
Closely resemble real underwear
There's a ton of different styles + brands available.  I've tried a couple other brands from Amazon.  They were great and we still use them at home, but they don't have a waterproof layer.
I went on the search for a solution and came across Kushies.  I absolutely love the brand for a lot of other items.  Travel changing pads, burp cloths, drool bibs, crib sheets + Kushies Portable Play Pen Fitted Sheet Flannel, Octagon Navy.  Oh, and their pajamas are out-of-this-world soft!
All the heart eyes.
Related product  Cloth Diapers: A Total Beginner's Guide
Where to buy Kushies Pull Ups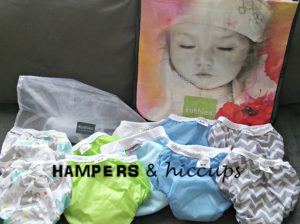 The last thing I want is for you to go through this review and wonder where to buy Kushies training pants.
Some of the common places include:
Bed, Bath + Beyond
eBay
Well.ca
Baby Land
For a full list of where to buy Kushies Training Pants (all over the world!) click here.
What I like best about Kushies Training Pants
The price!  These are a great addition to any cloth diaper or disposable stash.
The look.  The taffeta prints are just SO cute
Ease of use.
Absorbancy
Fit.  My 2YO daughter is super comfortable in the Medium training pants
AWESOME customer service. I mean stellar.  The parcel came so fast and my emails regarding promotional mumbo jumbo were responded to in an unprecedented fashion.
Where we use them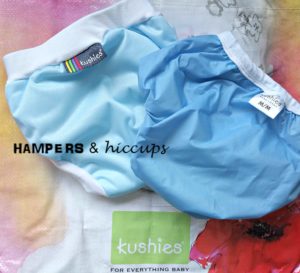 At home, we use real panties or the regular cloth training pants exclusively.  At naps and night time she still wears a diaper, but as she learns better bladder control, we'll be using the Kushies training pants at those times, too.
Mostly we use the "pull ups" when we go out of the house for the day.  Especially if we're going to the city.  It's a lot easier knowing she won't soak through everything if she happens to have an accident.  And I'm not left cleaning the car seat every time.
Do Kushies Training Pants Really Work?
So here's the low down.  They work.  They're super absorbent and catch all the pee when there's an accident.  However, leaks happen. 
Occasionally the legs will leak a bit, depending how much she's moving around.  I do find the taffeta ones leak a lot less than the lighter-weight ones.
Overall, I'm super happy with the effectiveness of these pants. Sweet Girl loves to wear her "Pull Ups" and is able to tell when she's wet and needs help changing.
Would you recommend them?
You betcha!  Head on over and pick some up now.
Don't forget to share this post and follow me on Pinterest + Twitter
(Visited 565 times, 1 visits today)