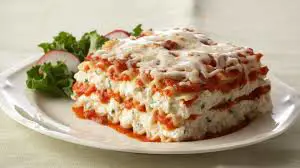 Welcome to all the hungry, curious, or just plain food-loving readers!
Cooking is something I've enjoyed since my high-school days in Foods and Home Ec classes.  Now, as an adult, I've grown fond of learning new techniques and ingredients, trying new recipes, and figuring out what pairs best together to make a drool-worthy, healthy(ish) meal that has my family begging for more.
To me, there are no "wrong" ways to cook something, as long as the food turns out delicious.  Watching one episode of a cooking show can tell you that!  
This guide will help walk you through the basics like assessing your kitchen and making sure you have all of the right tools for the kinds of foods you want to cook. Then we'll move into tips and tricks for bringing some magnificent food to life.
Before the guide, check out our top cooking articles below: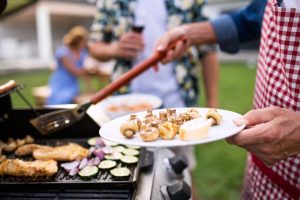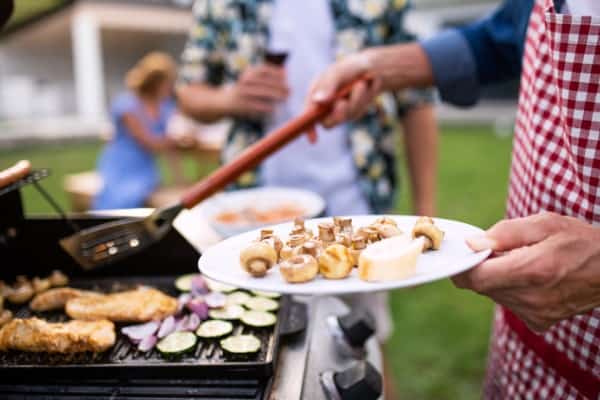 A barbecue is one of the best ways to spend...
Read More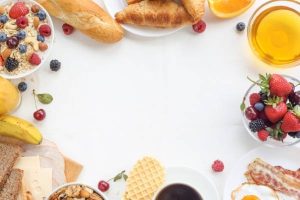 Did you know that the children in America are not...
Read More
Getting Started with Cooking
Taking Stock Of Your Kitchen
It's important to understand your kitchen before you start flipping through recipe books. Despite your enthusiasm, you can't cook a five course meal if all you have is a microwave and a hotplate. Well, you could…but you probably won't want to.
Take a look around your kitchen. Do you have a large kitchen with all of the appliances? Do you live in an apartment with a small kitchen? Do you have a stove and oven, or just a stove?
These things are important because you can't use a microwave instead of an oven in certain cases, so once you have identified which appliances you have you can decide which kinds of meals you want to make.
Basic Necessities when Cooking
The nice thing about cooking is that you can do a lot with just a few key items. You can pick up a basic set of pots and pans, dishes, and a set of utensils. They're sold in handy pre-packaged sets, or you can select your own items one by one.
Customizing your kitchen tools can be fun as much as it can be practical. The upside of buying sets of pots and pans is that you get everything you might need, but the downside is that you might end up with too many things. If you're cooking for yourself, you might not need a giant eight quart stock pot. If you know what you need, it's better to buy exactly what works best for you rather than getting stuck with a lot of supplies you don't need. (And we all know that it's very easy to end up with a cluttered kitchen from having too many things)
Every kitchen needs a spatula, big spoons and kitchen tongs. From there, you may choose to bring home specialty items like a tea kettle, saucepan (great for just about everything) or Instant Pot so that you, too, can put ingredients into the pot in the morning and come home at night to the aromatic smell of your dinner ready and waiting for you.
Some foodies and cooks like to color coordinate their tools and appliances. That helps to make your kitchen a fun place that you want to spend time in, and there's nothing wrong with that. Just make sure that you bring home the basics before you start adding things that are more for your decorating motif than for function.
What Do You Want To Cook?
The biggest question you have to ask when setting up your kitchen and making sure you have what you need is: What do I want to make?
The easiest way to tell if you have what you need to cook at home is to think about the kinds of food you want to prepare. If you're making soups and stews, then you need a slow cooker or Instant Pot. A nice skillet is good for omelettes, searing steaks or making grilled cheese.
If you're cooking for a big family, you'll need larger pots and pans than if you're cooking for two. If one of your goals is to do weekly meal prep for yourself or your household, then you'll need to think about how much food you're making, the size of the pots and pans you'll need to cook it and what you'll store it all in.
Our Top Cooking Tips
Social Media Is A Foodie's Friend
We're living in the golden age of cooking. There are so many resources for cooks and foodies that can be found online, from recipes and cooking guides to helpful hints and kitchen hacks to make life easier. And let's face it, having Google is always helpful when you need to figure out how many pints are in a quart.
YouTube is a great place to go for everything from basic cooking advice and learning the basics all the way to step by step instructions on how to create gourmet masterpieces.
Instagram is a great place to find pictures of food to help inspire your next meal. There are great accounts that provide easy to follow cooking guides and trendy dishes that will be great for date night or a fun night with friends.
There are also dozens of videos and recipes for kids. The internet is a great place to find homemade baby food recipes, snack ideas for picky young ones and lots of feedback from moms and dads who have been there, done that with their kids. Not only can you find fun food idea for your kids but there are lots of ideas for cooking with your kids, with fun ideas that let kids get involved in the kitchen.
Subs and Swaps
Another huge benefit of the internet is that you can learn all kinds of food swaps and substitutions. Learning how to swap ingredients can help expand your menu options if you have a dietary restriction.
For example, there are ways to swap ingredients in a dish to make it completely vegan. If you're out of butter you can use oil instead, and applesauce can fill in for eggs when you don't want to use them in a recipe.
The nice thing about the online food community is that there are so many cooking "hacks" out there that have been tested by people so that you can use these tricks with confidence that they really work.
Subbing and swapping ingredients is very helpful not only for dietary restrictions, but for particular diets (i.e. the Keto diet) and for picky eaters who won't eat certain foods.
Cooking Classes
Thanks to social media, cooking is more popular than ever. People want to post pictures of their creations, and that means lots of cooking classes are available for people who want to learn more about how to make creative and exciting culinary masterpieces.
If you'd rather learn how to cook in a classroom setting, there are lots of classes available. You can often find free cooking classes at your local community college and adult learning center, or you can look to your favorite restaurants. It's not uncommon to find weekend cooking classes, or even couples cooking classes centered around holiday celebrations.
(Cooking class gift certificates make great gifts, by the way!)
Macy's offers cooking classes in many of its department stores, and these are a great way to learn from expert chefs in a fun environment. The cooking classes take place in beautiful test kitchens with seating to observe the class and stations to try things out. Though each class will vary by location, the ease of going to your local Macy's for cooking classes makes it a very convenient option.
Meal Delivery Services
If cooking classes aren't your style, or if you're looking for something you can do at home, consider meal delivery services. There are delivery services that send fully prepared meals to your home, but what we're really interested in are the services that deliver everything you need to prepare a meal, along with detailed instructions.
Sometimes people have the desire to cook but getting the ingredients can be intimidating. Meal delivery services are an ideal solution because they take care of all the details. Everything is pre-measured so there is no guesswork. So long as you can follow the instructions, you'll end up with a perfect meal.
Meal delivery services are a fun way to get kids involved in the kitchen because they can help with the entire process of ordering, prepping and cooking the meal.
Weekly Meal Prep
Meal prep has become a very popular thing to do as families try to cut back on dining out during the week. If you're goal is to do weekly meal prep, then you'll need to have certain items in your kitchen to make it possible.
The idea behind weekly meal prep is this: You spend a few hours one day a week making lunches or dinners for the rest of the week. Meal prep is particularly helpful when you're trying to stick to a regimented diet (like a low carb or Keto-friendly diet) because you can prepare a lot of food, package it, and then have it ready to grab and go during the week.
It's also very easy to prepare meals for your kids or to make baby food this way. The key is the have containers available for all of the meals you're making. For example, if you work five days a week and want to make lunches and dinners, then you need five containers for lunch and five for dinner, plus a few extras in case you cook too much while prepping meals.
You could have one big container and then dole the food out each day, but the idea is that everything is easily accessible and that means having a container for every day of the week.
Farmer's Markets
When it comes to buying your food, consider the local farmer's market. Not only will you find the best local produce, but many farmer's markets also include fresh oils, herbs and spices along with other useful and creative items to use in the kitchen.
In talking with the vendors, you might discover ways to bring new flavors to your favorite dish, or you could learn about to incorporate new ingredients to increase flavor or nutritional benefits.
Some farmer's markets feature events like cooking classes and instructional workshops on how to unlock the market's full potential as a consumer.
If you're not able to reach the market on a weekly basis, or if it takes place while you're working, there are weekly subscription plans where you can buy fresh fruits and vegetables each week and they are available for pick up or they will be delivered to you. They're called CSA boxes, and that stands for Community Supported Agriculture. These are a wonderful way to get the freshest food possible without having to make the trip to the market.
Final Thoughts
Cooking is a lot of fun. The experience is even better when you have all the tools and ingredients you need to bring all of your creations to life. It's easy to get ahead of yourself, though, so make sure you don't start out trying to cook gourmet meals when you're still learning how to make rice.
Cooking should be a group experience. If you have kids, get them involved. Teach them early and you will not only be making meals but you'll be making memories and teaching them skills that will last a lifetime.
When you're getting started, it's important to start small. Learn how to cook eggs, or to make a perfect grilled cheese. Then you can tackle bigger things like steaks, vegan lasagna and pasta primavera. In the beginning, though, it's all about the learning experience. And when it comes to learning, be sure to take advantage of all the resources available to you. There's a whole online community out there with people who want to help, so you're not alone on this journey.
Above all, enjoy it. Cooking is a necessity, but that doesn't mean you can't enjoy it, too.
(Visited 379 times, 1 visits today)