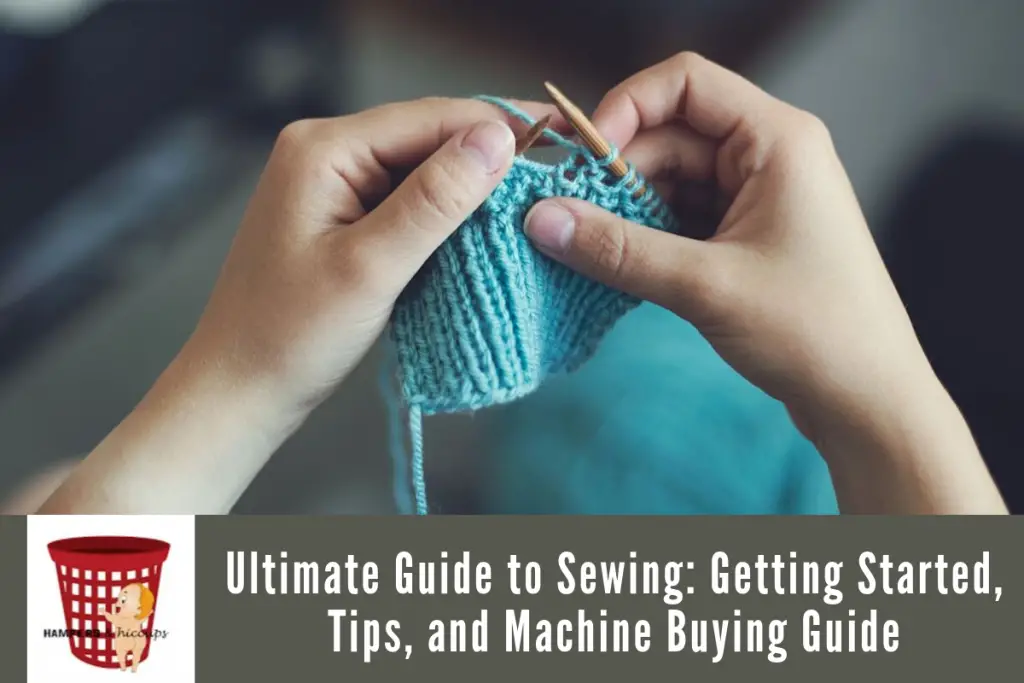 Congratulations on your decision to start sewing! Sewing is a wonderful skill that can turn into so much more. Lots of people sew as a hobby and then turn their hobbies into careers. You can make your own clothing, make clothing for a baby, make coordinating nursery items for a new baby, or you can make all kinds of items for your home.
Sewing is something that people have been doing for centuries. Whether you're making clothes or making gifts, you're entering into a hobby that has no limits. You can create all kinds of things and have lots of fun, and personal pride, in doing so.
Once you understand the fundamentals of sewing you can jump into all kinds of exciting projects. It won't take much to get started, but it's important to think about the kinds of projects you want to work on so that you can make sure you have what you need. For example, if you want to make crafts for around the house, you don't need a dressform to make clothing. With time, you might decide that you want to start making clothing and you can add to your sewing collection as you go along.
This handy guide will help a beginning sewer get started. It's loaded with everything you need to get started, along with some tips and tricks to help you along the way.
Getting Started
Planning Your Projects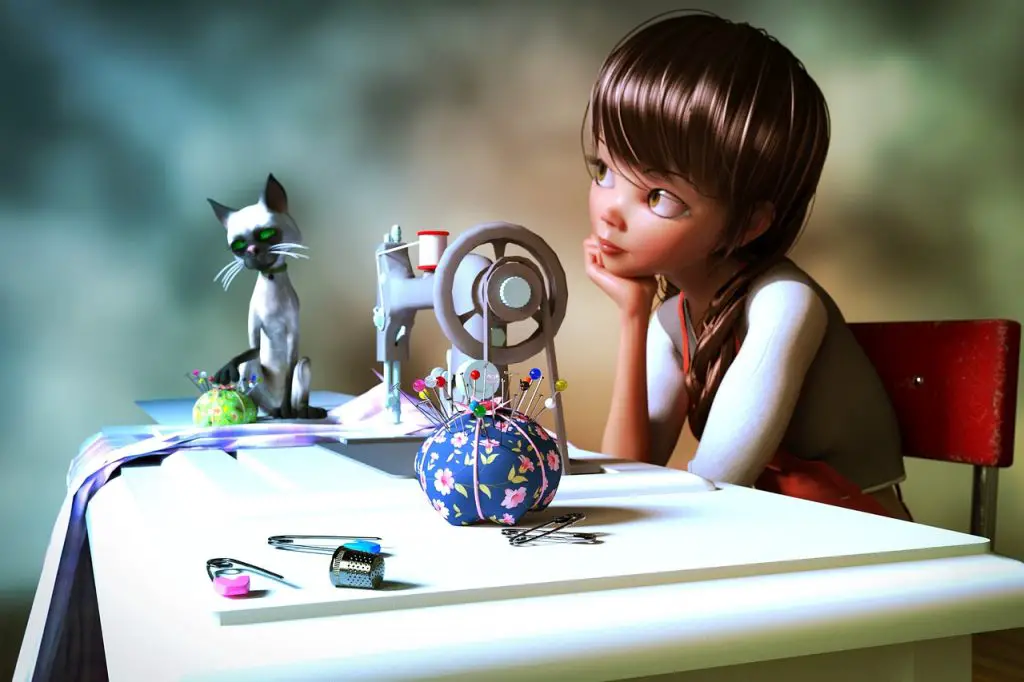 The first thing you need to do to get started is to decide what it is that you want to make. Are you making baby clothing? Do you want to make quilts or holiday decor?
If you're new to sewing then you need to consider what you want to make so that you can make sure you have what you need.
There's nothing wrong with wanting to start off making a bunch of different projects, but before you get too far ahead of yourself (and invest too much money) you'll want to make sure you know what you're doing. Try something easy as your first project.
In sewing classes, most students make a pair of boxer shorts as their first project. It allows them to learn how to read a pattern, cut it out and sew it together. Find a simple project to work on and once you feel comfortable you can move on to bigger and better things.
Understanding Your Skill Level
If you have never done any sewing, then it's important to know that you won't be making advanced sewing projects from the start. You might start out with basic things like Christmas stockings or circle skirts, and once you understand the basics then you can graduate to more advanced projects.
When you arrive at the fabric and hobby store you might come armed with ideas from Instagram and Pinterest. Keep in mind that some of these projects were created by professional sewers with years of experience, so don't set your initial expectations too high. This will only lead to frustration, and that's not helpful.
Start with projects that fit your experience level and once you master the basic skills then you can take on more challenging projects.
Space To Work
Lots of sewers have a dedicated sewing space to work in. You might see seamstresses on Instagram showing off their sewing rooms, where they bring all kinds of designs to life.
Sewing requires space. You have to lay out fabric so that you can cut out your patterns, and depending on what you're making you might need to have space for lots of fabric. (Think about making curtains, which would be about 96 inches of fabric)
To start, you could use your dining room table to work on. Be sure to purchase a cutting mat that you can use with a rotary cutter (more on that later) so that you don't scratch your table. Kitchen counters also work as cutting spaces, but you'll still want a cutting mat to protect the surfaces.
When it comes to setting up a space for your sewing machine, you can use a desk, your dining room table, a folding table or a proper sewing table. Keep in mind that the cord for the foot pedal needs to reach the floor so be sure to factor that into the space you choose.
Your sewing machine comes with a light to help you guide the fabric, but you should either have a bright overhead light or a good desk lamp to keep the whole area illuminated.
Must Have Sewing Items
Sewing Notions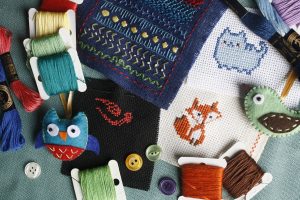 Notions are the basic items that every sewer needs in a sewing kit. They include scissors, rotary cutters, straight pins, safety pins, buttons, measuring tapes and so much more. When you go to a fabric or hobby store, you'll likely see sewing notions all together on a big wall.
If you only buy two items for your sewing kit, you absolutely need sharp scissors and straight pins to hold fabric together.
A rotary cutter, plastic measuring template and cutting mat are helpful for making lots of cuts. They're essential if you're making a quilt.
Some people like to accessorize their sewing spaces with lots of cute pin cushions and sewing baskets, and these things are fine to keep your space organized, but the reality is that sewing is a very utilitarian hobby. You have to have scissors and pins, and from there you can add to your collection as you discover things that you need.
Sewing Thread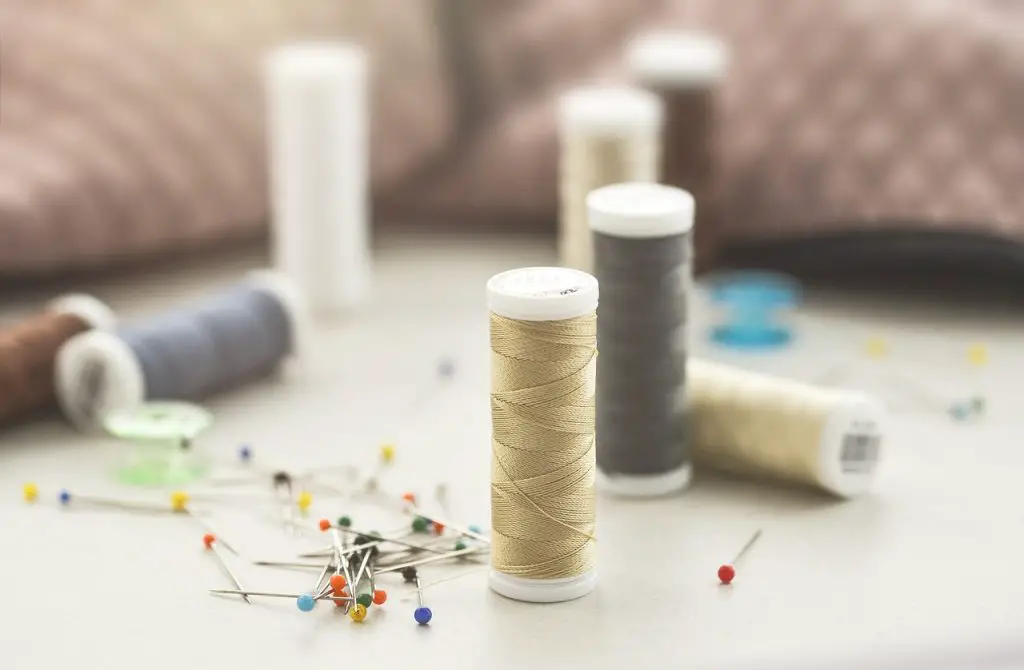 Collecting a wide variety of threads in different colors will help to ensure that you always have the color your need. Thread comes in a standard form that works almost universally in most projects, and then there is thread made for heavy-duty projects like upholstery and working with leather and denim.
Keep in mind that most standard sewing machine needles are designed for basic thread, so if you're working on a project that requires heavy-duty thread then you'll need specialty needles to go along with it.
How To Choose A Sewing Machine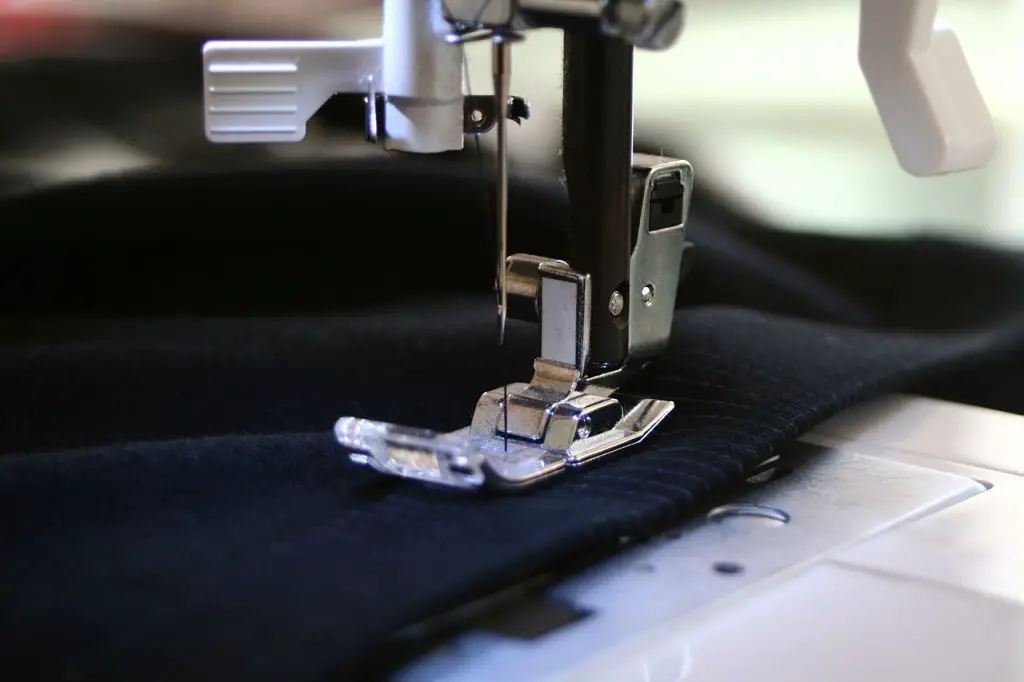 In order to choose a sewing machine that's right for you, it's important to understand the kind of projects that you'll be working on. If you want to make basic clothing, craft and home items, a simple basic function beginners sewing machine will work for most of your needs.
Which Brand?
The three top sewing machine brands are Singer, White and Brother. There's no one machine that's better than the other, but you'll notice over time that you become fonder of one style over the others. It's kind of like brand dedication to cars. They all do the same thing, but the setup is different and you will find a style that suits your needs better.
It's tempting to purchase a sewing machine with lots of bells and whistles which, in the sewing world, mean lots of push-button custom embroidery stitches. While these can be helpful, you probably won't use most of them unless embroidery is something you intend to do. If you're planning on making clothing, then you need a machine with a buttonhole maker, which is usually standard on most machines.
Get a Basic Beginner Sewing Machine…
In general, beginning sewers can make good use of a basic beginner sewing machine. It will have just what you need with an easy to use design to help you get started right away. It's important to choose a beginner sewing machine that you can understand. There are knobs on the machine to help control tension and stitch distance, along with a bobbin threading function and a button to go backwards when you're finishing off a seam. The fewer things you have to control when you're a beginner, the better.
For sewing with denim, or if you want to be able to work with heavy duty fabrics to make pillows or other home decor items, then a more powerful sewing machine will be a good investment for you.
Speciality Sewing Machines
There are specialty machines, like sergers, that allow you to quickly sew two pieces of fabric together while creating a nice reinforced seam. In time, if you continue to develop dedication to your hobby, you might add a serger to your collection, but a serger won't work as a primary machine. A serger can be very useful when making things like curtains, pillowcases or finishing hems.
No matter which type of sewing machine you decide on, keep in mind that you'll need to purchase extra needles because they will break on occasion, and you'll need different kinds of needles depending on the kinds of projects that you're working on.
Tips And Tricks
Online Tutorials and Classes
Thankfully, you don't have to be alone on your learning journey. Thanks to YouTube there is no end to the tutorials and project videos that can help you on your way.
YouTube instructional videos are a better option than classes for many people because you can pause and go back as much as you need until you master the skill. It's a great way to learn how to do specific things, like sewing with elastic or adding a button, and it helps that you can do it on your own time.
You can also look up videos that teach you how to make specific projects. Let's say you want to make baby bibs. You can find a baby bib sewing tutorial that will take you through the project from start to finish.
There are also lots of  websites with easy-to-make patterns that you can use as the foundation to make your own designs.
Another option is to take sewing classes. Your local adult school might offer free classes, while you can often find classes through the craft store as well. You might understand the basics of sewing already but these classes will help you move from beginner to pro in no time!
Reading Patterns: The Basics
If you are using patterns for your project, the back of the pattern will give you all the information you need in order to start your project. It will tell you how much fabric you need and what kind of notions (buttons, elastic, etc) you'll need.
Naturally, as you gain experience you should be able to customize patterns and designs, but in the beginning you should stick to the pattern's directions.
Reading and following pattern directions is not complicated but understanding the terms being used is the biggest challenge. Most patterns will offer some basic instructions about how to tell if the fabrics should be sewn right sides together or if there is a seam bias, but it can be hard to tell what these things mean if this is your first attempt at reading a pattern.
The good news is that you can learn about reading patterns online. There are lots of sewing websites and video tutorials that can help you through the process, and you can also consult the experts at your local sewing store.
Learning About Fabrics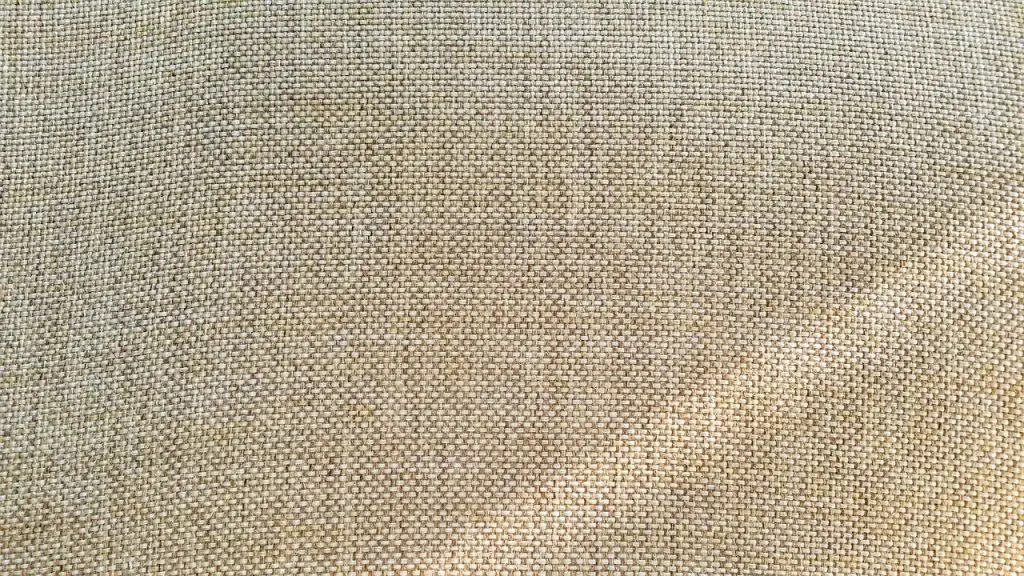 Sewing is just about working with the right fabrics as it is working with the right tools. It's important to know that sewing denim and sewing cotton are two very different things that require different tools.
You can buy fabric at a craft or fabric store, your local Walmart or you can buy it online. You might be looking for a specific color or pattern, but there are other things to consider. Texture and thickness makes a huge difference and might require an adjustment on your sewing machine compared to using plain cotton or cotton blend fabrics.
Cotton fabrics are the best thing for beginners because they are easy to work with. Once you have the hang of using your sewing machine then you can start exploring knits, satins and more exotic fabrics.
Getting Help
Your local fabric store is a great resource when you get stuck. The best advice when you're starting out: Make friends. Not only will you be making frequent trips to the fabric store, but you can also bring your projects in for help and advice. Your stitches might be too close together or your thread could be breaking, and these are all things that someone at your local fabric store can look at and help you solve.
Have Fun
Sewing can be a wonderful hobby, a rewarding side business and a way to create unique clothing, gifts and housewares.
It's particularly enjoyable when you're preparing for a baby because it allows you to create a unique nursery instead of buying big box store items. Your baby will have custom outfits and adorable pillows to enjoy.
Getting started can be frustrating. Like any new hobby or skill, it's difficult in the beginning because you want to get to the next level. But with patience and time you'll soon learn how to sew like a pro!
(Visited 687 times, 1 visits today)