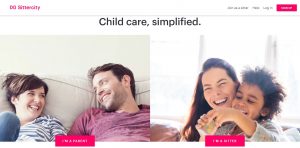 The task of choosing a baby sitter or nanny to take care of our kids has evolved over the years. From good old relatives and the lovely teenager that lives on the street to the more recent online search for the perfect caregiver for our children.
Whatever system you prefer, the process of selecting someone to care for your child is nerve-racking especially when your child is too young to speak. Care, trust, skills, safety, etc are all factors to be closely considered.
Recently websites that help bring parents and nannies together have become very popular. With customer friendliness, background checks, identity authentication, and top-notch profiles, child care sites have become the perfect go-to solution for most parents.
However, with countless sites flooding the internet, some safer than others, selecting the perfect website to trust with your child's safety becomes an issue. In this article, we will compare and contrast the two leading websites in the online child care field (Sittercity and Care.com).
It goes without saying that these two sites offer great services and are a good choice. However, a detailed comparison between SitterCity vs Care would be a very helpful guide in selecting which site works best for you. Before we go into comparing and contrasting first let's walk through the detailed analysis of these two giants.
SitterCity Review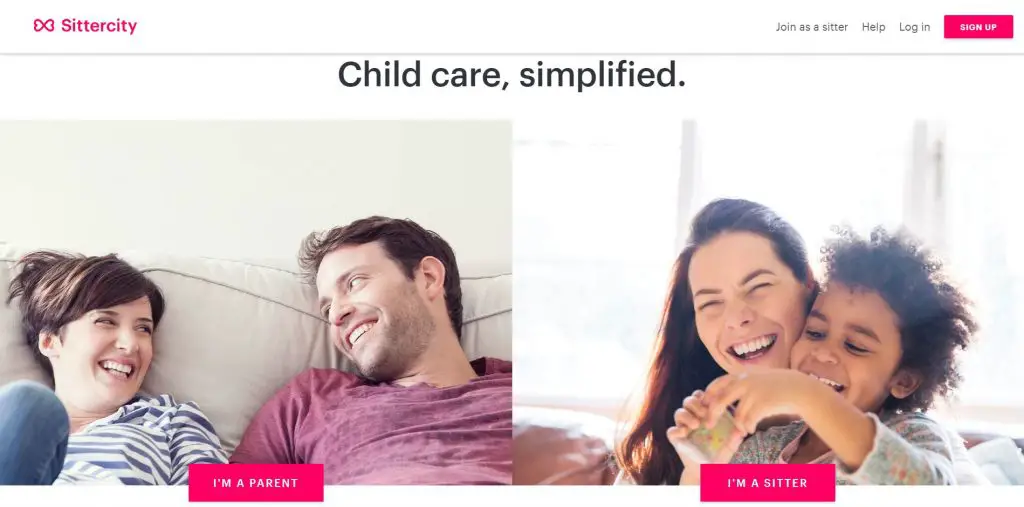 Sittercity has been in existence since 2001. Over the years they have depicted a willingness to develop and offer better services. When it comes to in-depth background checks sitter city is at the top of the pyramid.
Sitter city has successfully created an image of safety and trust over the years. This effect is not just due to their years of experience in the market but also their numerous safety and background checks that help keep you at ease. Sittercity allows you to carry out in-person interviews once you have shortlisted some potential candidates.
Sitter city had also put a lot of work into been user-friendly. By constantly updating and developing their sites to give it more features and provide optimum services Sittercity has developed a network that is both easy to use and offers the nearest and safest baby seating option. They also have a user-friendly app with a lot of awesome features to keep you informed.
The membership fee for Sittercity is quite affordable and structured to keep families loyal. With $35 for the monthly subscription, $70 for three months and only $140 per year it is advisable to opt for the yearly package. Of course, you wouldn't be sure that Sittercity is the best for you until you give it a go. Luckily you can browse sitters in your vicinity before you sign thereby giving you a feel of the interface and the type of nannies you would be getting.
Pros
Very affordable
Detailed and extensive background checks on potential candidates
Strong foundation and vast experience to keep you at ease
Cons
Appears more suitable for hiring short term nannies rather than full time
Its auto-renewal feature sometimes charges members wrongly if a subscription is not fully canceled 
Customer Sentiments
Sittercity has been building an image for over 19 years, therefore it has a strong, loyal fan base. Coupled with the beautiful origin story and down to earth feeling that Sittercity exudes many parents have built a strong bond with them and for good reasons.
Of course, been in the business for so long Sittercity has a few scandals here and there but overall they have been a very reliable and trustworthy partner for parents in the childcare department.
Asides childcare Sittercity also offers a lot of other related services ranging from senior care, pets, special needs, etc.
---
Care Review
Although not has old as Sittercity but yet blazing its way to the top is care.com. Due to intense advertising and marketing care.com has become very popular among parents. Care.com has cut out its market share competing with Sittercity in both service and popularity.
The childcare websites allow you to order a detailed background check on prospective candidates. Payments on care.com are also very easy online, reducing the stress of having to pay to your nannies cash or through their private account.
The membership fee of care.com is very similar to Sittercity in structure and amount. However, it is slightly more expensive. They also permit you to try out their websites on a trial basis ensuring that you don't end up paying for a service you wouldn't like or use.
Part-time, full-time, occasional or center-based care.com has a wide range of services for you to choose from giving you the flexibility to choose what works best for you.
Pros 
Easy to use and navigate
Very helpful and professional customer care unit
Excellent information sharing system
Cons
Slightly more expensive
Weak network in remote and rural areas
Scheduling and calendar features are a bit tricky. 
Customer sentiments: 
With the intense level of advertisements and promotions, care.com is the first option that comes to the mind of most parents. Most parents feel safer hiring nannies or caregivers from care.com due to the ads targeted at trust-building. The many features that offer intense background checks while providing necessary and timely information helps to keep parent's minds at ease.
---
FAQs about Nanny Services
What type of caregiver do I need?
There is a broad range of caregivers; babysitters, nannies, mother's helper, au pair and many others. Some of these terms might even sound alien to you. Quick research into each word would get you familiar with the lingo. Therefore you would be better equipped to analyze the profiles of potential candidates and choose the perfect caregiver for your child.
Note different caregivers are suitable for different schedules and different ages. For example, at about age 10 a caregiver with basic first aid training becomes very important as kids tend to engage in dangerous activities and get injured.
How much should I pay my nanny?
Of course, the amount to pay your nanny varies based on several factors. Proximity, skill, years of experience and also location. This number ranges mainly across the country. Whatever the case feel free to shop around to get yourself acquainted with the hourly rate in your location to ensure you get the best value for your money.
Must I pay the membership fee to enjoy the only care searching websites?
Yes.
Without subscribing you wouldn't be able to access the full services the sites have to offer. Of course, Sittercity lets you have a glimpse but it's more like window shopping. You can see it but you can't buy it. It is important to note that the premiums and membership fees only allow you access to the site's services and doesn't cover the payments to the caregiver.
---
Verdict: SitterCity vs Care
Sittercity and Care.com are very close competitors. As leaders of the online care field, they are very similar in lots of ways and share a lot of features and properties. In the end, the choice is all up to you as to which suits you best. With Sittercity having more influence in its home base, Chicago and Care.com reigning in Waltham you might want to choose a site with more influence in your vicinity. It's an online service so their base doesn't matter however it has a great influence on how close your potential candidates will be and indirectly your nannies pricing and quality of service.
That said the overall better choice is sittercity.com with their vast experience and a strong foundation sitter city is a more viable choice. However, keep an eye out for the premium payments, due to the auto-renewal feature Sittercity tends to keep charging you until you have taken all necessary steps to cancel your subscription.
Care.com is still a very good choice with its high-end features and excellent information sharing interface. But if you prefer a more homely feel then sittercity.com is the site for you.
(Visited 576 times, 1 visits today)