We all look into different ways to achieve our dream home, and sometimes we need to renovate some interior areas to make that vision come true.
Whether it's a long-term plan or an emergency fix, most renovation projects put a strain on the domestic economy, and sometimes making ends meet can get complicated when planning to add a new room or attempting to revamp your kitchen's plain look.
Fortunately, there are plenty of options to get the necessary funds to kickstart your next home upgrade. Here, we present you with a list of simple ways to fund a renovation project.
Organize Your Saving Efforts
Once you've settled in with a renovation project idea, you can approach it with the old school style of cutting unnecessary expenses and readjusting your monthly budget to start saving money for that project. Here, the greatest advantage is that you won't need to deal with third parties that would only add to your expenses. Some people go with the automatic savings approach using apps to save money throughout the month, depending on how you configure them. Or you can take matters into your own hands by depositing a percentage of your paycheck into a savings account and resisting the urge to spend on wants rather than needs.
If you're able to spend less money on certain non-essential items or cancel monthly subscriptions, the saving amount will start to pile up sooner or later. The most glaring obstacle in this approach is that not everyone is in the position to save up money for these kinds of projects.
When other expenses come up, it isn't easy to keep money stashed away for long-term ideas.
But always do your best to keep an emergency fund to face any hardship that may come up so your renovation project doesn't need to be delayed because of an accident or unexpected expense.
Research Your Loan Options
Since not everyone is able to put cash upfront for most home renovations, banks and other financial companies can offer a wide variety of loans depending on where you live. Some of the most common examples are home equity lines of credits and loans, which compensate you for long-term payment rates, but with discipline and perseverance, you're able to pay them back.
It's very likely that you'll need to stick to your bank's strict terms and conditions to access their loans, especially if you haven't completed all payments in your home.
But suppose that your bathroom has an emergency fix, and you need to renovate the sink right away, but your funds are already running low. One of the quickest options you could access in this situation would be a payday loan. Ensure you look into a reliable company and visit website pages that give you information about their services. Ideally, they should deliver quick cash when you face an emergency before your next paycheck. How that system works is that you apply, choose your repayment terms, and get the approval on the same business day to receive the money into your bank account as soon as possible.
Ask For Family And Friends For Help
Sometimes you may be able to rely on your support network to gather funds.
Whether you decide to go through a crowdfunding campaign or you're about to get married, and your guest list can offer cash instead of gifts, sometimes you'll be able to make agreements with your loved ones if you decide to invest in renovation projects.
Keep in mind that you should always write down any terms you agree to so there are no miscommunication issues down the line.
Even if they cannot help financially speaking, some family members can give out a hand with the actual construction process. Alternatively, some warm meals after a hard working day are always appreciated when money is not an option!
Understandably, some people cannot reach their loved ones in these situations.
If you're forced to organize a crowdfunding event online, make sure to clearly state the reasons behind your campaign and be transparent with how you will spend the money gathered.
Sometimes you can organize raffles with donated prizes if the situation allows you for it as well to incentivize more contributions.
Depending on your financial situation, relying on others to fund your renovation projects may seem like a last resource option, but you shouldn't instantly reject the idea if you need the money.
Search For Other Sources Of Income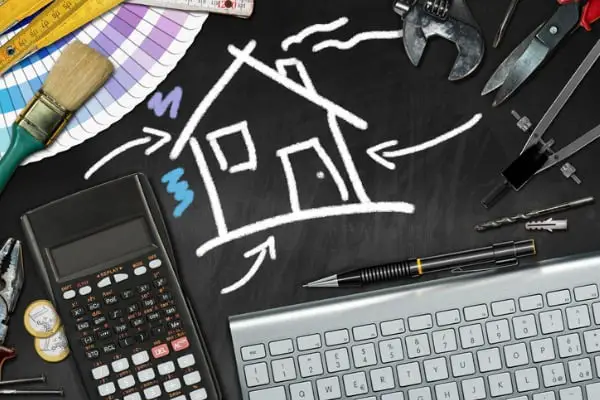 Sometimes, you can reorganize your schedule and combine different methods in a way that grants you enough time to have additional income, and this can help you fund your future renovation project. It doesn't always work if you already have a full-time job, but if you're able to fit a side hustle in addition to your main job, it could significantly give your total income a boost and would help you renovate your house and cover additional costs. Some of the most common ways to earn extra income are carpooling, selling crafted or baked goods, and offering services in your neighborhood like dog walking or basic gardening services.
Some people earn additional income by renting out rooms or areas of their homes. In these cases, the upgrades may benefit them to increase their rent's value. If you're renovating your home to rent or sell it, you should make sure that whatever you spent on revamping your home is worth the price. Sometimes it's best to keep things the way they are and use the money for smaller projects instead.
Even with all these different options, you need to determine whether your upgrade is worth it before investing your time and effort in it.
For instance, if you want to add a bathroom or a room because you're looking to increase the value of your property in case you sell it down the line, you may not receive your money's worth compared to a landscape upgrade that the entire family can enjoy.
In the end, it's up to you to decide and set up a plan to cover your payments.
The world of home renovations can seem scary at first, but if you do your research and use your best judgment, the result will be a step closer to your dream house.
(Visited 14 times, 1 visits today)