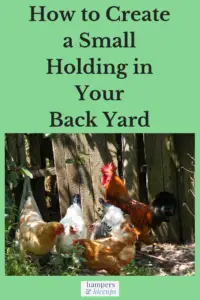 When you ask a child where their food comes from, they will probably say something like the grocery store or the fridge. Such is the modern world! We have lost a certain connection with nature that has kept us in food, warmth and shelter for thousands of years, trading in convenience and technology instead. There is no better way to get back to nature than starting up a small holding.
But while there is no real problem with being a modern creature, it does seem a shame that our children may not be able to appreciate the natural world, even as it declines around us. Instead, we should be trying to get back to our natural roots and rediscover some of the joys of the great outdoors. Whether you have a large backyard or barely a window box, there is always some way to get back to nature.
Work Out Your Strategy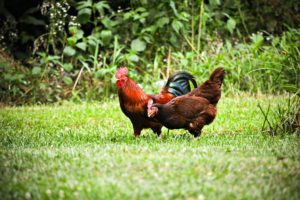 For most people, having a smallholding will be complementary to their lifestyles rather than a complete overhaul. This means that you need to think carefully about how much you want to take on and what sort of projects you and your garden are best suited to. Don't assume that because you have a large space you can manage a large project, or that a small garden isn't worth bothering with.
You should begin working out your strategy by looking at what sort of resources you have. For example, you might have a geodesic dome kit to bring your plants warmth throughout the winter or you might have a particularly fertile garden. No matter what size of garden you have, planning carefully by drawing out your plans is a good idea as this will give you an impression of the kind of choices you will have to make.
Start Growing Your Own Veggies
Vegetable gardening is really taking off at the moment with more and more people inclined to grow their own. Vegetables are often quite forgiving and many grow best over the winter months including carrots and broccoli. Some salad leaves are also highly recommended as many grow like weeds, self-seeding happily and allowing you to harvest throughout the year.
Even if you have a small space, you can start growing vegetables in pots too. Even a window box can be a lovely home to a few salad leaves or herbs. If you aren't a very confident gardener, this small scale project might be the best way to get into your new hobby.
Consider Rearing Chickens
If you want to go a little further and keep animals, rearing chickens could be a lot of fun. Raising chickens to provide you with eggs is a great way to ensure that your eggs are free range and the chickens providing them have a great lifestyle. However, you should be aware that chickens aren't the brightest birds and are prey to many larger mammals. Sometimes it is even your own friendly dog that they fall prey to.
As you gain confidence with your smallholding project, you can gradually add more and more elements to your garden. Take it slow and enjoy yourself – the grocery store is always there if you need!
(Visited 139 times, 1 visits today)