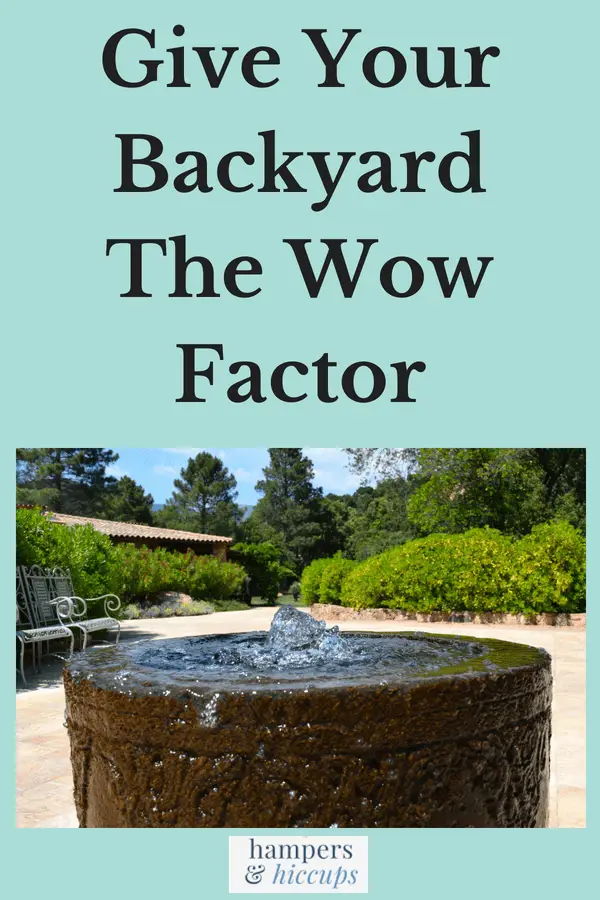 Take a look outside. Is your backyard more dull than delightful? If so, don't panic! You've come to the right place. Often, it can be difficult to find the time, the energy and the funds to carry out your own garden makeover, but you don't need to spend a fortune or devote every spare minute you have to overhauling your yard to achieve astonishing results. If you're looking for inspiration, here are some incredible ideas to inject the wow factor into your garden.
---
From Dull To Delightful: How To Give Your Backyard The Wow Factor
Flowers and plants
If you're looking to add color and vibrancy into your backyard, flowers and plants are a great addition. You may assume that you need to be proficient in gardening to curate perfectly coordinated beds, but this isn't the case. If you're not a green-fingered guru, you can still create a stunning garden. If you don't have flower beds, why not take a trip to the garden center and invest in some pots and planters you can fill with blossoms and blooms? If you have a low maintenance garden, you could also consider opting for potted trees. Olive and bay trees work brilliantly in modern yards. If you do choose to go down the planting route, and you're keen to fill your beds with seeds or bulbs, always read the planting instructions. This will give you information about when to plant, how often to water your plants, and how deep to sow the seeds or position the bulbs. It's worth noting that most flowering plants only blossom for a relatively short period of time. If you're hoping to have some kind of greenery on show at all times of the year, it's wise to look out for perennials.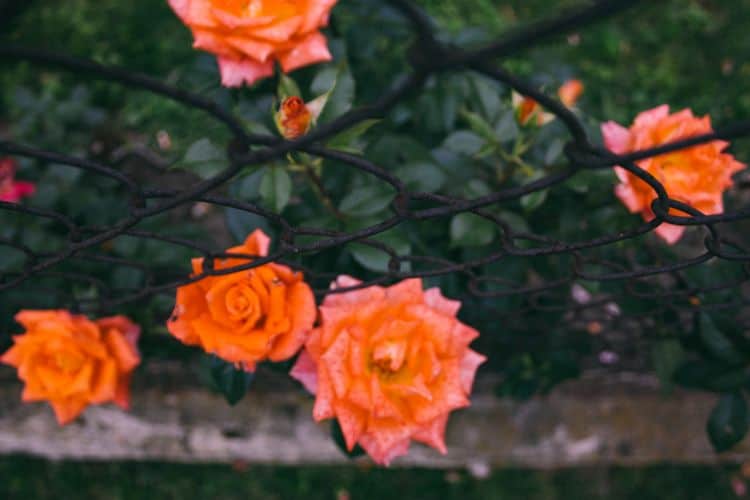 ---
Water features
Whether you have a sprawling back garden or a compact space, you can bring it to life with a water feature. Water features add aesthetic interest, but they can also offer therapeutic benefits. Many people find listening to and looking at running water very relaxing. There's a vast array of water features on offer, from small-scale ornamental statues to show-stopping fountains with flashing lights. Take a look at the fountains found here for ideas and inspiration. Water features are a perfect addition to soothing spaces, such as sensory gardens, and they're also wonderful showpieces for traditional cottage gardens and modern spaces adorned with glass bricks, gravel pathways, and pergolas. If you have pets or children, it's always best to fit a fence around the pond or feature to prevent accidents.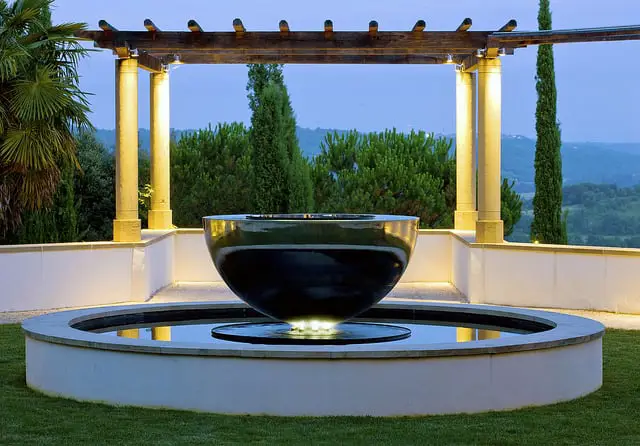 ---
Pools and hot tubs
If you're lucky enough to have a large backyard, you may be toying with the idea of adding a pool or a hot tub. Pools can enhance the overall aesthetic of a garden, but they also provide a great space for getting fit, entertaining, and spending time with friends and family. If you don't have space for a pool, but you like the idea of taking a dip at the end of the day, a hot tub may provide a solution. If you're interested in adding these features to your backyard, take a look at different options, work out which kind of pool or tub suits the space best, and compare prices. There's a huge range of choices available, from freeform, custom-designed pools to traditional rectangular shapes. Again, install a fence with a locked gate for safety.
---
Entertaining space
Do you enjoy inviting friends or family over for a visit? If you're known for your garden gatherings, why not enhance your yard with a dedicated entertaining area? You could go all-out with an outdoor kitchen, or opt for something a little different and quirky like a Moroccan-inspired outdoor tent adorned with lanterns, floor cushions and swathes of opulent fabric. Invest in a table and chairs or go for a more relaxed setting with outdoor bean bags, blankets, and rugs. Once you've got the seating and cooking areas sorted, you can finish off the look with accessories such as LED candles, cushions, and string lights.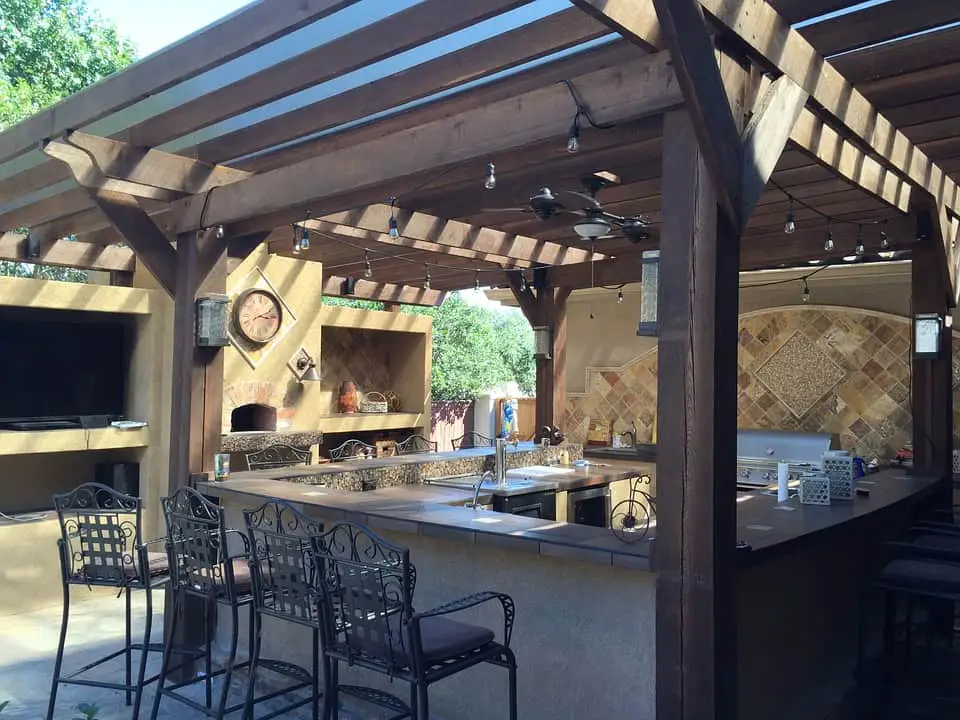 ---
Rockery
Are you looking for a simple way to make your yard look more appealing in an instant? If so, a rockery is an excellent idea. This garden feature requires very little maintenance. Start by creating a base using an array of rocks of all shapes and sizes. It's best to go for large stones, and layer them to create height. You don't need to be organized when it comes to the shape of the rock garden, as you don't want the finished article to look too pristine and uniform. Once you've laid your rocks out, and you have a basic structure, turn the soil and add compost and water. The next step is choosing your shrubs. Rockery plants tend to be hardy, and they're great for the autumn and winter months. Look out for colors that appeal and mix flowering plants with perennials. Once you've planted your shrubs, water them frequently, and keep an eye out for weeds.
---
Garden structures
Are you looking for a striking way to display your plants or would you like your yard to be a more versatile and functional space? If so, have you considered adding an outdoor structure? Pergolas are ideal for showcasing beautiful flowers and adding a romantic feel to the garden, while summerhouses and gazebos are perfect for those hoping to make the most of their yard all year-round. You could also look at garden rooms or log cabins, or add a custom-designed shed if you have kids. If you're creative, you could turn a simple wooden shed into a retro beach hut, a fairytale castle or a charming cottage in the woods.
Is your yard a little more drab than dazzling? If so, there are myriad ways you can add appeal and make your garden a more attractive and inviting space. Whether you have a bijou backyard or a huge garden, there are steps you can take to create an area with the wow factor. Hopefully, these guide has got you thinking, and you'll be relaxing in your gorgeous garden before you know it.
(Visited 369 times, 1 visits today)