We all like to be able to relax in our backyards, and there are some things you can do to make it an even more enjoyable place to be.
Add A Pergola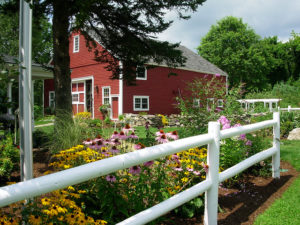 Adding a pergola to the rear of your home can be as good as adding an extra room. They can be a simple or decorative as you want and will provide a place to just relax, or to have family gatherings and meals. Fix some LED lights for when the sun disappears, and you will have a very pleasant area for all the family to use.
If you have a handyman in the household, they can be purchased in kit form. If not there are plenty of firms that specialise in this type of backyard addition.
Make A Path
A path can create interest in your backyard, so that it is not just an area of grass and plants. It can be as narrow or as wide as you like and can follow any direction. A path can be made from several different types of slabs or stones, and are easy to look after.
Once laid you can add color to them if you want by painting some edging pebbles. Some people opt for paints that glow in the dark so that they can follow their path no matter what the time is.
Be Creative With Waste
There are lots of ways to be creative with things that are destined for the garbage tip. For instance, an old pair of galloshes can be used as planters, or a chandelier that is no longer used can be turned into a hanging bird feeder. If you hire a tree company to cut down any old trees that are no longer healthy, you could turn them into impromptu seats.  Candles in empty wine bottles look good and if they are citronella will help keep the mosquitos away.
You can make some really attractive garden ornaments from old chairs, buckets, boxes and other household things. The bonus here is that it is inexpensive to make something that can look really good.
Give Your Outside Furniture A Lick Of Paint
When you get your garden furniture out of the garage it can look a bit lacklustre after being in storage for the winter. A quick lick of paint and it can look like new, and don't be afraid to change its color. You can brighten up your backyard by having red or yellow garden furniture, instead of the standard white.
Install A Fountain
A garden fountain can be very aesthetically pleasing, and the sound of the water can also be very relaxing. They do not have to be huge and take up loads of room. Even a small fountain will be a brilliant addition to your backyard, and they do not cost a fortune to run.
The spring and summer months can be a very enjoyable time spent without even having to leave your own home. There are lots of things you can do to make the your backyard very pleasant, the few suggestions made here just being a start.