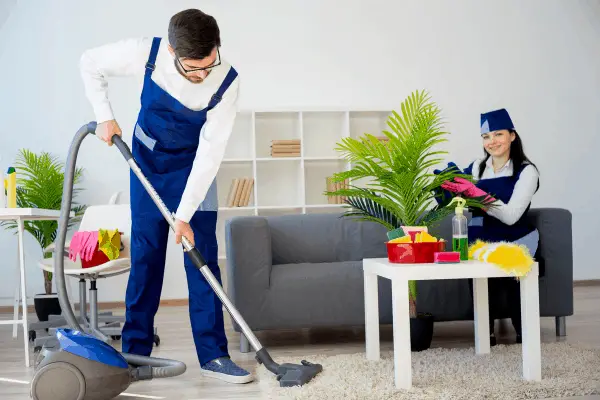 In the USA now there are around 44 million households where the home is rented. Over in the UK, around a tenth of that figure represents rental homes.
One thing that US, UK, and other renters around the world have, is that they will normally be expected to lay down a security deposit before they can move in. This figure can differ, but it is usually a substantial amount.
Million Acres suggests that the average landlord deposit is the equivalent of between 1 and 2 months' rent. In the UK the average deposit is around £1,000 whereas Americans hand over about $600 to get the keys to their new home.
Not many people would be willing to lose this security deposit, and for a lot of people, it represents a significant sum. Unfortunately, it can sometimes be hard to retrieve the full deposit at the end of a tenancy.
Why do some landlords try to keep deposits?
There are some horror stories about landlords holding on to deposits for no genuine reason, but most disputes are grounded in some facts.
Usually, unpaid bills or rent hold up the return of a deposit. Damages and cleaning bills can also dent how much of a deposit is returned. Some landlords may also inflate the cost of cleaning or for repairs.
If you are having problems retrieving your security deposit, then Money Management lists the steps to avoid a confrontation. They also report the best ways to get a deposit back.
One way to mitigate this is to leave the rental home spotless when leaving to avoid any problems.
Can a cleaning company help you get your deposit back?
Many cleaning firms are used to getting homes ready for handing over to landlords. They know that an inspection is imminent, and more importantly, they know what the landlord will look for.
However, does this mean that you would get your deposit back? Are they financially viable even?
There would be no point in paying for an expensive clean if it amounted to you receiving a fraction of your deposit back. Fortunately, many cleaning companies offer a specialized end-of-tenancy service.
You would need to weigh up how much your deposit is compared to what the cleaning would cost. For a UK renter, a professional cleaning London service starts at less than £100 which is only 10 percent of the average security deposit.
Therefore, a cleaning company could help with the full return of a security deposit.
Can you clean your home yourself?
Of course, you could just clean your own home and save some money. However, you might want to take into account some things.
You will have to spend your own money on cleaning products. You will have to take time off from work to do the cleaning, or at least out of your weekends.
You will probably not be able to perform some of the tasks a professional can do, such as steam cleaning.
If you are willing to put the time and effort into cleaning at the end of your tenancy, then you may save some money. It just depends on what standard you clean to.
What will a cleaning company do?
There are many things to consider before hiring a cleaner, including knowing who you are letting into your home. Things are a little different with an end-of-tenancy cleaning service though.
Cleaning companies will vet their employees and perform background checks. The firm should be insured and certified, and they will be experienced in preparing for landlord inspections.
They will normally inspect a home and then give a quote once you have explained your requirements. They will perform the following tasks, and more:
Disinfection and sanitization of all surfaces
Oven cleaning
Carpet cleaning
Steam cleaning
Limescale removal
Vacuuming
Dusting
Window cleaning
What are the benefits of hiring a cleaning company?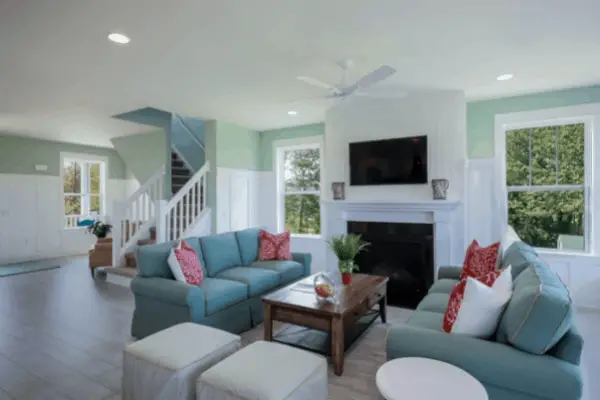 Because cleaning companies are used to end-of-tenancy cleans, they will get your home to the standard it needs to be at. This should be guaranteed too.
If you do decide to use an end-of-tenancy cleaning service, then look for one that guarantees the clean for a few days after, ideally a week.
They also have insurance against breakages so you won't be out of pocket if something gets damaged. They may also take before and after photos for proof of cleaning.
They will also work to your schedule, so you can go to work and come home to a spotless residence.
Cleaning companies can help with guaranteed returns of security deposits, but they may help you in later life too. One day you may be on the property ladder and then you can use them to prepare your home for hosting an open house day.
Summary
Getting your security deposit returned can mean a great deal if your finances are tight. A month or two of rent is no small change for many, and a cleaning company can help.
Of course, if you are capable and willing, you can clean your home yourself, but the outlay for professional help might be worth it if your deposit is substantial.
(Visited 17 times, 1 visits today)