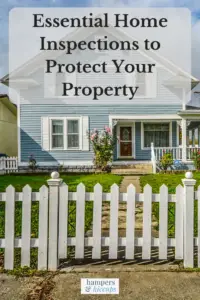 There are some essential things you should keep a close eye on in your home. If you're not careful, you could end up with some big problems to sort out. It's best to catch any issues early so that you can fix them before they develop into bigger problems. Whether you're thinking of buying a house or you just want to maintain the one you already have, there are a few different things you should watch out for. Take a look at the following types of home inspections that you should plan to do if you want to protect your property.
Essential Home Inspections to Protect Your Property
Inspections Before Buying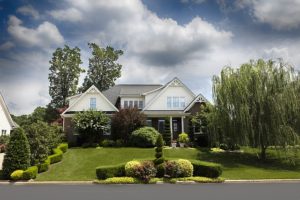 When you're looking at a property that you want to purchase, carrying out an inspection before buying is essential. It helps you to identify any problems there might be, which could put you off buying or might give you some good leverage to put in a lower offer. Buying a property is one of the most expensive things that you'll ever do, so ensuring you're about to make a solid investment is crucial. You need to make sure that the property is structurally sound and that everything is in working order before spending any money on it.
Heating and Cooling
Keeping your home cool in the summer and warm in the winter is important if you want a healthy home. Regularly inspecting your heating and cooling systems will help you to ensure everything is working properly, and that it's all safe too. There are some simple maintenance jobs that you can do yourself, like changing filters. However, it pays to use a professional to inspect things like furnaces or air-conditioning units. They can give everything a tune-up and check that it's all working. The best time to do this is before the seasons change so that you're ready for the temperature to fall or rise.
The Roof
Your property's roof protects the whole building, helping to keep it dry and insulated. If there are any problems, there could be leaks, pests or drafts. If you browse services here, you can see that roof inspection are an essential part of any roofers offering. They can safely check your roof to see if there are any holes, misplaced or broken tiles, or any other issues. As well as your roof, it's a good idea to inspect your chimney if you have one. It's particularly important if you actually use it for fires.
Sewer
The sewer line in your home is another important thing that you might want to inspect sometimes. This is a good one to include in a property inspection before buying a property, but you might also need to do it while living there. It requires the use of a camera on a line that will be pushed through pipes to see if everything is connected and working as it should be. It's essential that all of the plumbing in your property is working properly.
Regular inspections of your home will help you catch problems early. As well as professional inspections, you can keep a close eye on everything too.