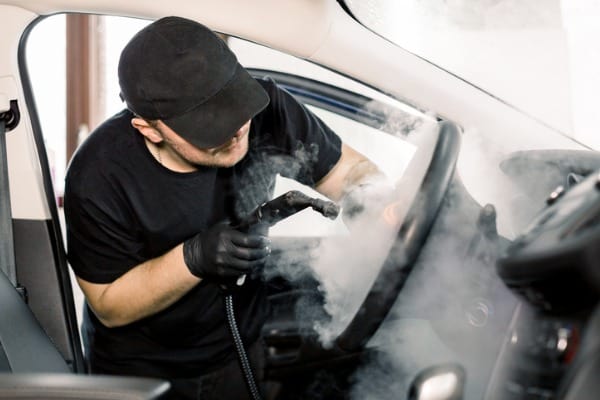 Steam cleaners are some of the most versatile and eco-friendly cleaning tools that you can find in 2021.
By simply harnessing the cleaning power of steam, so many people all around the world have now switched to a chemical free cleaning routine.
Steam cleaners are perfect for cleaning carpets, car interiors, leather upholstery, kitchen appliances and so much more, but it is also important to note that there are some items that aren't as ideal for steam cleaners.
Today, we have a look at a list of "steam cleaner do's and don'ts", so read on to find out more!
DO Use a Steam Cleaner on:
Car Interiors – You'll be amazed at how a simple steam mop has the ability to give your car a much needed deep clean.
Car interiors are often a breeding ground for bacteria and germs, which is why doing a weekly steam clean is always a good idea.
It doesn't just have to stop at the interiors, though – clean your seats, steering wheel, cup holder, buttons, rims and just about anything in your car!
Pet Beds, Litter Boxes and Cages – One of the best ways to sanitize a pet bed or cage to get rid of any potential nasties that may be lurking is with the help of a steam cleaner.
Children's Toys – Keeping your children safe at all times is so important, which is why giving their toys a good steam cleaning now and again is such a fantastic idea.
Just be sure to test cleaning the toy at a low level before going for a full blast of steam as some toys may not be able to handle the heat.
Mattresses – Mattresses are often neglected in most people's cleaning routines, but did you know that steam cleaning is the best way to rid your mattress of harmful bacteria, germs, mites and other allergens?
Furthermore, sweat and stains can easily penetrate through the top layer of your mattress, so treating it to a steam clean every few months is always a wise idea.
Trash Can – Cleaning out the trash can is never anyone's favorite activity, but with the help of a steam cleaner, getting rid of smells and stains is made a hundred times easier.
Windows – Many steam cleaners come with a window attachment, making window cleaning a lot faster and more efficient around your home.
High Chair, Prams, and Car Seats – Because a steam cleaner doesn't use any chemicals, it is the perfect way to clean high chairs, car seats and prams in the safest way possible.
Kitchen Appliances – Kitchen appliances such as your oven, toaster and range hood are best cleaned with a steam cleaner.
Steam is able to easily penetrate through layers of grease and build up, and is certainly a lot safer than using harsh chemical based oven cleaners.
Toilets and Showers – Steam cleaners make quick work of toilets and showers, not only cleaning them but also disinfecting them (always a plus!).
Say goodbye to bleach and other harmful chemicals and hello to a pristine bathroom. Steam cleaners also do an excellent job on tiles, grout, water spots and soap scum!
Shoes – If your shoes smell or look terrible, it just may be time to give them a good steam cleaning.
Do be sure to do your research and avoid using steam on super expensive or high end shoes unless you are sure that your shoes can handle it.
Carpets and Rugs – With the right attachment and settings on your steam cleaner, you can easily clean carpets and rugs in a jiffy.
Upholstery – Upholstery on furniture such as couches and chairs are often quite difficult to clean, but steam cleaners have proven to be the best way of going about this task.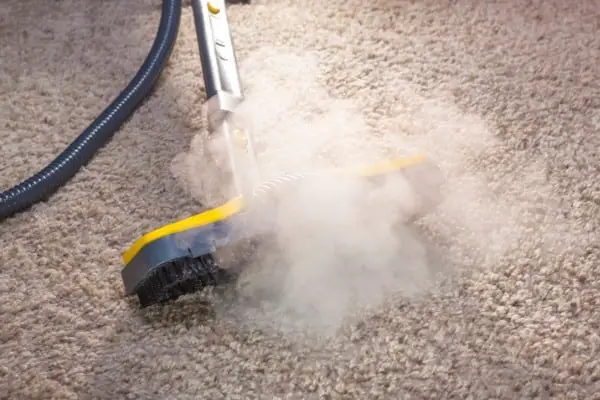 DON'T Use A Steam Cleaner On:
Electrical Items – Steam cleaning the screen of your phone on a light setting is okay, but avoid doing anything more than that on electrical devices.
This includes televisions, gaming consoles, CD/DVD players, entertainment systems, speakers or anything that runs on high electricity and isn't meant to be exposed to both water or high temperatures.
Brick and Marble – Brick and Marble are surfaces that are too porous to be steam cleaned, so avoid treating any such surfaces with your steam cleaner.
Bamboo – Bamboo is another material that doesn't fare well with a steam cleaner and should not be exposed to water, especially if you have bamboo flooring.
Walls – It may seem like a great idea to clean your walls with a steam cleaner, but hot steam could cause your paint to bubble, peel, or lift.
This can also result in damage caused to your drywall, so you're better off cleaning your walls with alternative cleaning methods.
Paper Products – Paper products such as cardboard would just absorb the steam and get ruined if you use your steam cleaner on them.
Watches and Jewellery – Although some watches and jewellery can be steam cleaned, we highly advise that you err on the side of caution.
Delicate items and hot steam are often not a match made in heaven, and you may end up destroying your pricey jewellery along the way.
The best way to clean your jewellery is to head to a specialty cleaning store or jeweler who will be able to better assist you in getting those pieces bright and sparkly again.
Artwork and Paintings – Trust us when we say, don't do it!
Waxed Surfaces – Avoid using a Steam Cleaner on any waxed surfaces, including waxed floors.
And there you have it – a comprehensive list of all the things you can steam clean, and all the things you cannot!
Steam cleaning is one of the most effective and efficient ways of cleaning your items, and knowing exactly what works and what doesn't is key to ensuring you don't end up damaging your precious belongings.
(Visited 5 times, 1 visits today)