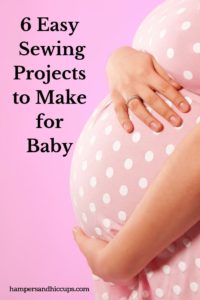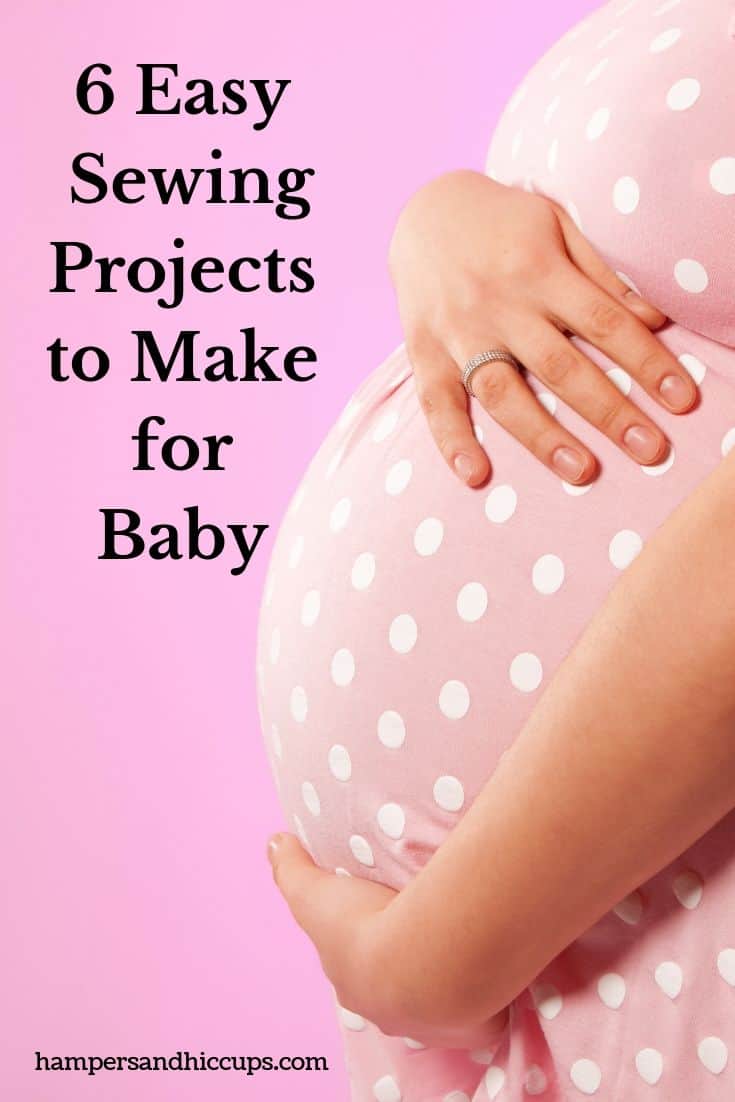 Check out these six easy sewing projects to make for baby. These can help you pass the time while waiting for baby to arrive and can save you money and be made with the fabric that you love!
1.  Basic Zipper Pouch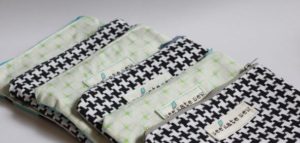 This is a great pouch to have in the hospital bag.  It could hold an insurance or medical card and some money for food.  Try to make it easily accessible for your husband to grab when he needs to run and eat while you are laboring.
They are also great for all those little cosmetics in your purse, feminine hygiene products, cloth wipes, spray & bum cream, and also make great gifts.
Probably the most technical of all these tutorials in this post because of the zipper.  Yes, they're intimidating, but just go for it.  You may have to rip it out a few times, but you'll love this pouch so much it will be worth it.  Plus, you'll be a pro by the end! You could make more of these basic zipper pouches in various sizes as gifts.
2.  Easy DIY Nursing Pads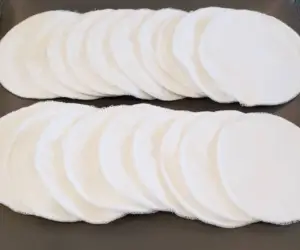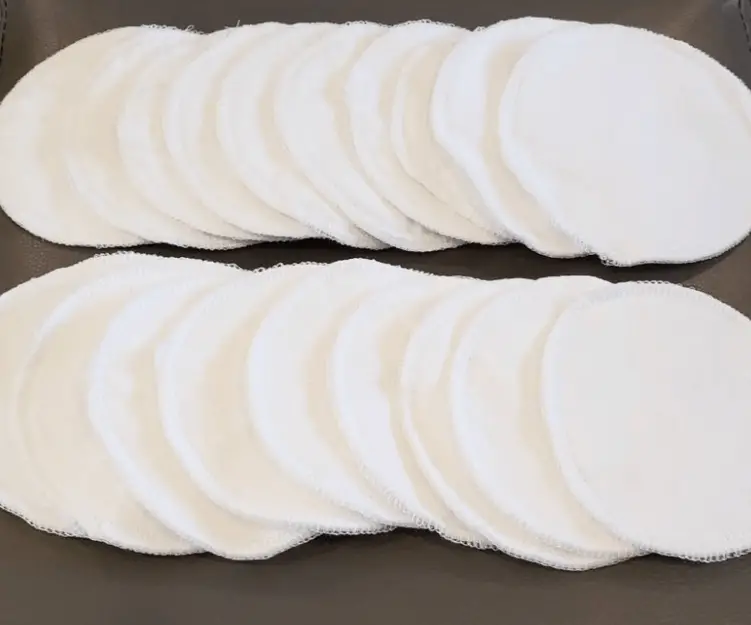 Check out my own tutorial on Nursing Pads.  I have made these to sell on Etsy as well as for my own use. They are super easy to whip up and they make a great gift.  They're really soft and absorbent too!  And, yay for being eco-friendly!  Nursing pads are a great scrap-buster project, as well.
3.  Easy Tote Bag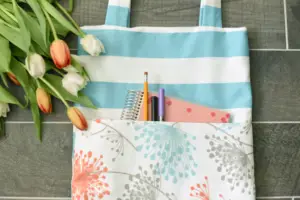 This easy tote bag is great as a secondary bag to take to the hospital.  It is also nice to take to all those doctor appointments before the baby is born. It can hold like magazines, iPod, water bottles and snacks.  It can also be used as a diaper bag when you only need a few items with you for a quick outing.
4.  Easy DIY Toothbrush Travel Pouch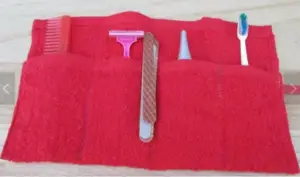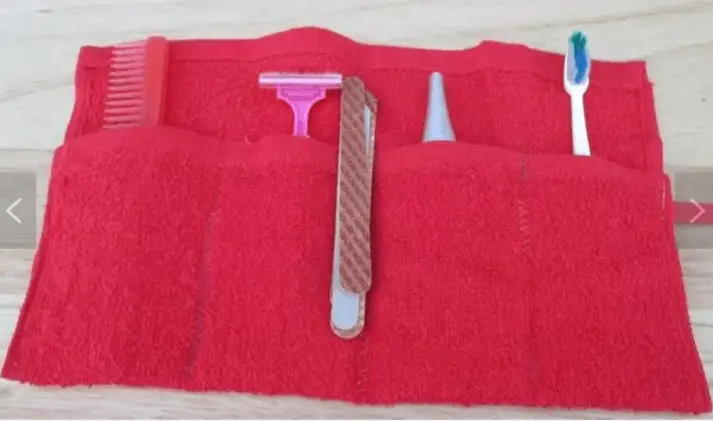 This is perfect to keep in your hospital bag to grab quickly when you get a shower or bathroom break! After baby arrives, you can take it with you on vacations. It is very quick and easy to make – only 5 stitches!  You'll be glad you made a toothbrush travel pouch.  It will come in handy throughout your life!
5.  Minky blanket for Baby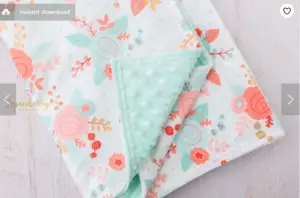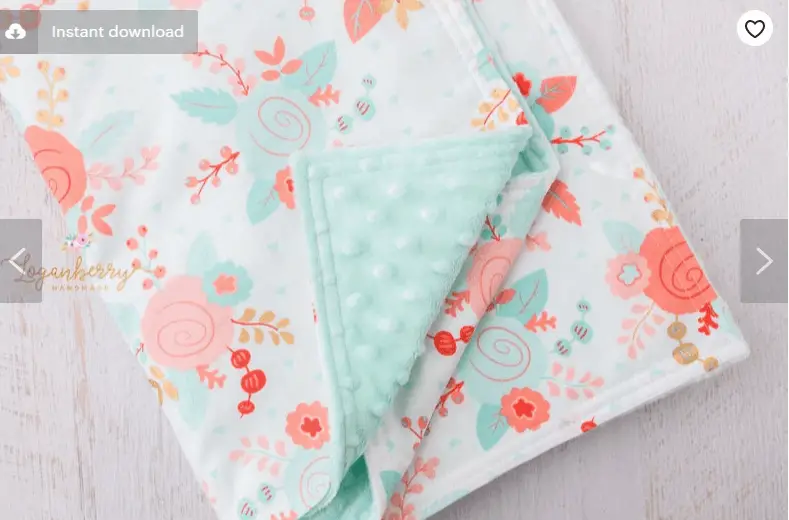 This one is not a free pattern, but it is not very expensive and so worth it! You want to wrap your baby in extreme softness and this is the way to do it! With this minky blanket from Etsy vendor loganberryhandmade, you will be the envy of other new mothers. This makes for a great gift for showers as well as a Baby's first birthday or Smash Cake Party gift for a one year old. It may become his/her favorite lovey.
6.  Easy DIY Cloth Wipes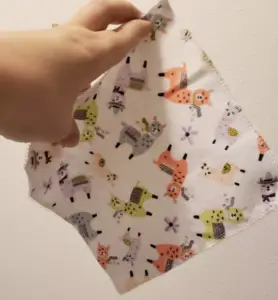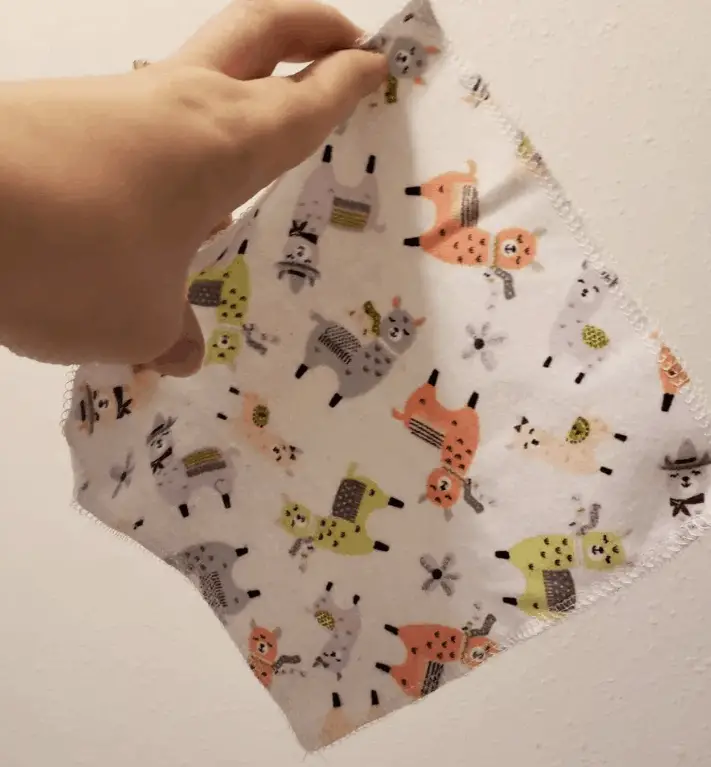 For the final preparing for baby tutorial, I'll show you how to make some cute and easy cloth wipes.  They're great for anyone using cloth diapers, or just trying to be a little more eco-friendly. This tutorial shows 2 different ways to make cloth wipes – one with a serger, the other with a zigzag stitch.  I personally prefer the serged edge and find it easier, but not everyone has a serger. I love the cute llamas on the cloth wipe in this picture. These fold in half and fit inside a standard baby wipes container.
Have you already tried one or more of these tutorials?  How did they turn out?  Tried 'em all?  Which is your favorite? 
(Visited 195 times, 1 visits today)