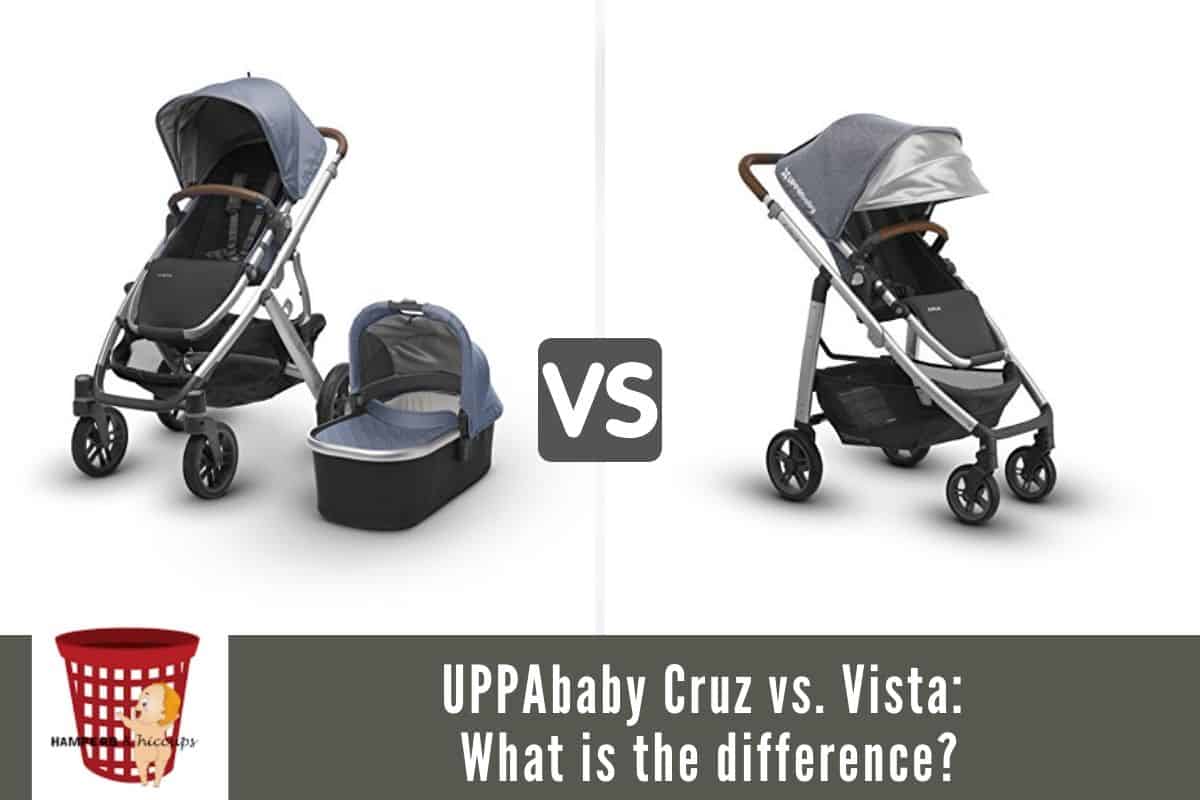 Several companies are engaged in the manufacture of baby strollers, but only a few can boast of state-of-the-art products that can satisfy the diverse needs of mothers and their babies.
One such company is the UPPAbaby. Two of the products that have earned them these bragging rights are UPPAbaby Vista vs Cruz. They are undoubtedly among the best carriers that can be found on the market with a range of very impressive features and specifications.
As they are manufactured by the same company, the two strollers in question share a lot of similarities such as the design of the seats and frames. This makes a comparison between the two strollers a lot easier because one can easily see features included in one stroller that is absent from the other. This article highlights the peculiarities of each stroller that differentiates it from the other to ease your search for that perfect stroller for you and your baby.
Differences between the UPPAbaby Vista vs Cruz
Despite sharing a lot of similarities, the UPPAbaby Vista and UPPAbaby Cruz also have some stark differences. These differences include
Weight: The UPPAbaby Cruz is lighter, weighing 21.5 pounds while the UPPAbaby Vista weighs 26.3 pounds
Versatility: The UPPAbaby Vista is more versatile and can be adapted to accommodate up to 3 babies, while the UppAbaby Cruz can accommodate a maximum of two babies at a time.
Bassinet: A bassinet which enables you to use the stroller for newborns is included in the Vista model, while it has to be purchased separately in the Cruz model.
Design: The Cruz features a sleek and taller design, while the Vista is comparatively short and broader.
---

The UPPAbaby Vista is one of the most versatile strollers available in the market in that it has multiple configurations to transport up to three children. It comes with a bassinet which makes it usable for newborns, and the additional option of adding an extra seat called a rumble seat to accommodate an extra child without expanding its width is what gives this stroller its versatility. Also, it works seamlessly without adapters with the UPPA MESA car seats, as well as various other top car seat brands making it a fairly universal travel system. Other features of this stroller include an adjustable handlebar to accommodate the height of any parent or caregiver, a ventilation window under the mattress for increased comfort, adjustable canopy and extendable UPF 50+ sunshade to protect your baby from harmful UV-rays, one-step fold feature that is very intuitive and easy to use for mothers who are on the go, front and rear wheel suspension and sealed wheel bearings with shock absorbers that ensure a smooth and comfortable ride on even the bumpiest of terrains, and a rear suspension storage basket that can hold up to 30 pounds to take along all necessities for your ride. The frame is also quite strong and can hold up to fifty pounds of baby weight.
Pros
It can be used with UPPAbaby MESSA car seats without attachments and various other top car seat models with attachment.
It can be adapted to accommodate the growth of your baby.
It comes with a large storage space and a host of accessories.
It can accommodate up to three children at different stages of development
Cons
It can be difficult to handle in small spaces.
It is not pocket-friendly.
Customer sentiments
A lot of customers felt this stroller is one of the best investments in baby gears, and it saves you money in the long run. It would be difficult to see any negative reviews on this product.
---

The UPPAbaby Cruz is more or less a streamlined version of its Vista counterpart. It weighs less, costs less, and is more compact compared to the Vista. The frame of this stroller is made using a combination of magnesium and aluminum, which makes it lighter without compromising durability. Other Features include a shock-absorbing front wheel suspension system for a comfortable and less bumpy ride, one-step fold technology which is intuitive to use that makes it suitable for parents on the go, an extendable UPF 50+ canopy with peek-a-boo mesh panels that allow you to check up on your baby and provide increased ventilation while protecting your baby from the sun, adjustable handlebars that make it suitable for anybody irrespective of their height, and rain and bug shields that make it appropriate for any weather condition. The Cruz is also compatible with the UPPAbaby MESA infant car seats without adapters and various other top car seat models such as Chicco, Maxi-Cosi, Nuna, Cybex (with adapters).
Pros
It is quite light for a full-size stroller and does not compromise anything in quality.
It is a good travel system as it can be used with UPPAbaby MESSA car seats without attachments and various other car seats with attachment.
The UPF 50+ canopy, rain shield, and bug shield make it appropriate for any weather.
Cons
Unlike the vista, it cannot accommodate a rumble seat for an extra baby.
Despite the suspension on the wheels, they do not do very well on uneven terrains.
It lacks a bassinet which has to be procured separately at much extra cost.
Customer sentiments
There were a lot of positive reviews on this stroller and some parents felt it is one of the best strollers available on the market, but there were also a few complaints about it being bumpy and shaky even on fairly smooth terrains.
---
Comparison Between UPPAbaby Cruz vs Vista
| | | |
| --- | --- | --- |
| Feature | UPPAbaby Vista | UPPAbaby Cruz |
| Child weight limit | 50 pounds | 50 pounds |
| Minimum weight recommended | 4 pounds | 20 pounds |
| Stroller weight | 26. 3 pounds | 21.5 pounds |
| Dimensions open | 44.3"H×23.4" W×33.5" L | 40.5"H×22.3" W×37" L |
| Dimensions folded | 18"H×23.5" W×34" L | 16.5"H×22.8" W×33" L |
---
FAQs on Baby Strollers
Can the Cruz or Vista be used to run?
The Cruz and vista were originally not designed for running. They both are four-wheel strollers meaning they are not streamlined and cannot move easily against the wind, not to mention the Cruz has been reported to be bumpy. Therefore, running with either of them is not recommended.
How do I use the Vista for multiple children?
The Vista originally comes with a bassinet, and a toddler seat, therefore it can accommodate two babies already. Additional purchase of the rumble seat enables you to use the Vista as a double stroller, which together with the bassinet, allows it to accommodate three babies.
---
Verdict
The two strollers that are discussed in this article are both fabulous products in that they have many features designed to make baby-rearing an easier and more pleasurable experience, but the UPPAbaby Vista is obviously superior to its companion, the Cruz model. With its incredible adaptability to be able to accommodate up to 3 babies, compatibility with various car seats that make it a universal traveling system, suspension wheels for a smooth and comfortable ride, it is a behemoth amongst strollers. The Cruz, on the other hand, is comparatively cheaper, and sleeker in design, therefore easier to maneuver in tight spaces.
(Visited 330 times, 1 visits today)