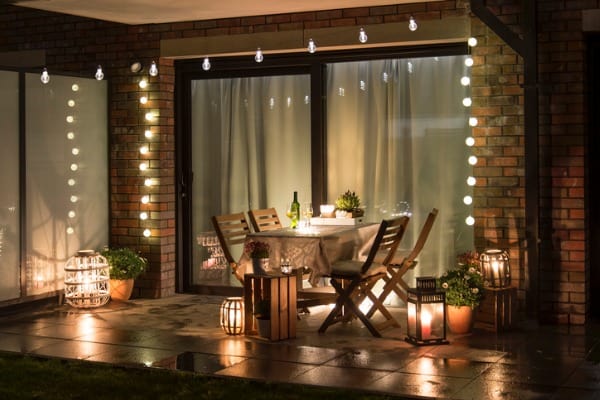 When it starts to get warmer outside, most people like to spend their time in their backyard. However, if you want to live and entertain friends and family in your backyard, you need to have an area set up that people can spend time in.
And although it can be costly to set up an outdoor entertaining area in your backyard, there are things that you can do to your space if you are on a budget and can't afford anything too expensive.
Start with a Plan
If you are going to style your outdoor entertaining area, you need to make a plan before you start doing anything.
Start by thinking about what you want the space to be used for. Some people want to have meals in their outdoor area so a dining table and chairs are essential.
Other people may want to use their space to relax and unwind, so you may want to buy a fire pit and some comfortable lounge chairs.
It doesn't matter what you want to use your backyard for because it can be used for anything, but you need to think about how the space will function before you decide what you are going to put in it.
Planning out how you will style your home before you start to buy things will also help you to stick to your budget like these tips.
This is because you will plan out everything that you need to buy to fix up your backyard, and you won't buy anything unnecessary that won't get used.
Try and DIY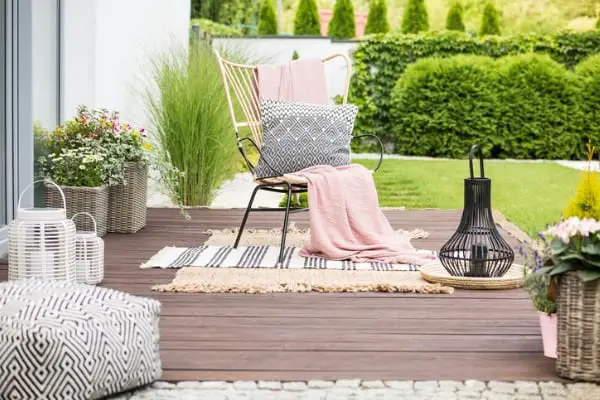 If you want to save money when you are styling your outdoor entertainment area, you should try to do or make things yourself, rather than buying the things you want.
These days, there are a lot of websites online that are dedicated to home improvement hacks and creative projects that you can do by yourself, so it is easy to roll up your sleeves and give things a go.
An easy way to bring a bit of your own fashion and flair to your outdoor living area without breaking the bank is to give your existing items a makeover with a few coats of paint.
For example, if you have an old wicker chair that needs an update, you should try giving the arms and legs a paint.
You can also replace the fabric on your chairs or your daybed by sewing some new cushion cover on the sewing machine, which will instantly give them a boost as well.
Upcycling things that you already have in your backyard is not only a great way to save money, but it is also environmentally friendly because you will be repurposing something that you would have thrown away, which is a great way to give something old and ruined a second life.
So when you're struggling to find a way to make your backyard look more interesting on a budget, just make some things yourself to save a bit of money.
Buy Pieces That Will Last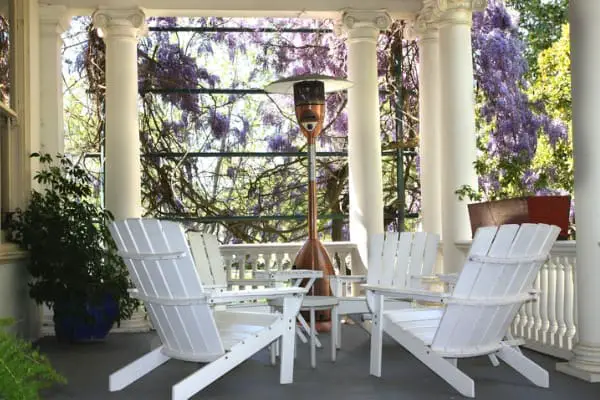 If you want to get the most out of your outdoor furniture, you need to buy pieces that will last.
Nobody wants to buy poor quality furniture that won't last more than a year, so you need to be strategic when it comes to buying outdoor furniture.
Outdoor furniture retailers like Remarkable Furniture are great for people who are looking for quality furniture at an affordable price because they have pieces available to suit many different styles and themes.
It is also a good idea to buy covers for your outdoor furniture so that they will be protected from the elements when they are not being used.
So, if you decide to buy an outdoor lounge setting for your backyard, it may be worth buying a cover if you plan on leaving it outside so that your furniture lasts as long as possible.
Put It in Neutral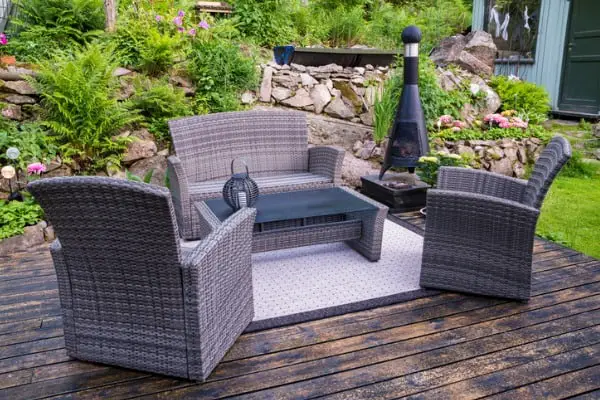 If you are styling your space on a budget, you need to think about the colors that you are going to use, because choosing the right colors for your space can save you money.
Although a lot of people like to use color throughout their homes because it can give a space a real lift and make it look more aesthetically pleasing, sometimes it is more economical to choose neutral colors instead.
Because most neutral colors like black, white, grey or beige go with everything, it is easier to style an area that is full of these colors, because there will not be anything that clashes.
Another thing to remember is that neutrals are timeless, so even when the trends for backyards and outdoor living areas change each year, your pieces will still be in fashion, because neutral pieces are not there to make a statement or to follow the latest fashions.
If you really want to add color to your outdoor entertaining area, try adding a few pops of color through your accessories.
Add some colorful cushions, pot plants or ornaments to your space and change them seasonally to create a different vibe in your space without breaking the bank.
There are lots of ways to style your outdoor entertaining area on a budget.
At the end of the day, you need to think about your own needs and taste before you start to make changes to your space and start to fix things up.
Only you will know what works for you and your family and what doesn't, so if you do a bit of planning before you get to work, you will have the space that you want, without having to spend a fortune.
(Visited 43 times, 1 visits today)