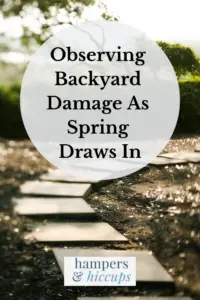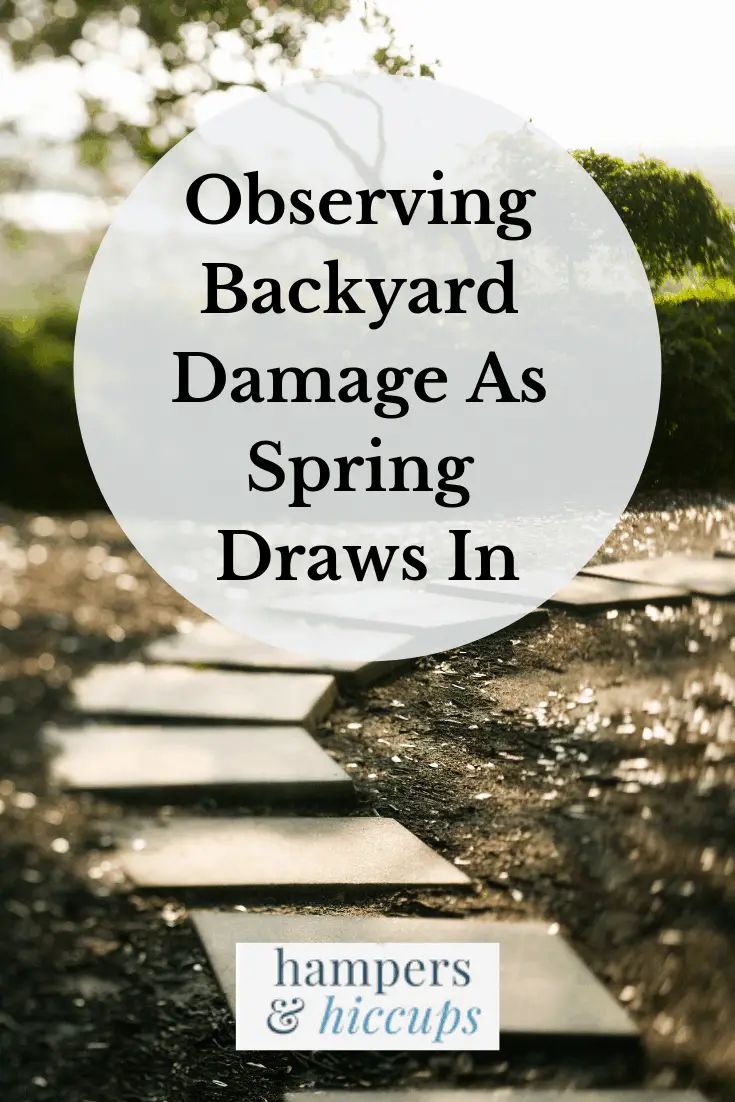 Spring is on its way. While we might not think it is freezing silly each morning walking to the car, its presence can be felt in the small ways. We might notice a morning a little brighter than the rest, or an evening where we might be able to wear only our pajama bottoms and nothing else while cuddled up in our blankets. However, while the onset of Spring can bring with it some welcome warmth, it can also reveal some of the damage caused in winter.
There could be much backyard damage to look into.
Your backyard is the prime place for this. While we might have collected our belongings and tidied them away well before the winter season started, sometimes we may have forgotten a few considerations, or perhaps, through no fault of our own, have fallen victim to a few issues that can arise when freezing and thawing become a daily occurrence. You may have all the issues on this list or you may have none, what matters is that you check and take action on that which you do see.
Tree Health
Your tree health can suffer in the winter. While trees can be relatively strong against the weather, sometimes the internals of your tree can suffer in the repeated thawing and freezing, as this can help bacteria spread (much in the same way food items must be kept at a constant temperature.) This can promote rotting, or making bark brittle. A weak or rotten tree can be a true difficulty, especially when the warmer months start coming in and that rot starts to spread more easily. If you notice any issues with any of the trees surrounding your property, or even trees that are within falling range of your property, it can be extremely worthwhile to contact the best tree service nearby to ask their expert opinion, and to potentially save yourself from danger you might not be expecting.
Pathway
The pathway of your garden can sometimes be impeded in the winter time. The freezing of wooden blocks, or the constant sheet of black ice could sometimes cause damage. It might even be that the gusting winds have blown around the pebbles, or made the chisel path uneven. Inspecting the stability, the grip and the general repair of your garden path and driveway can help you implement quick small fixes, to prevent a nasty trip or fall. The same goes for any constructed arch or low walls you may have as guiding borders around the property.
Equipment
Your garden equipment can also sometimes be a problem, no matter how well you have taken care of it thus far, nor how well you have stored it. Even in a shed the cold can creep, and so sometimes it's best to check out all of your belongings thoroughly before bringing them out for use. It might be that your garden chair has started to rust, that the hinges on your garage door might need a little oiling, or that your childs play equipment is a little worse for wear being neglected for a couple of months. Bringing all this out with the willingness to clean or scrub any nastiness away can help you restore your garden to how beautiful it was before the cold set in.
With these tips, observing garden damage should be a worthwhile pursuit. All you need do from there is enjoy the onset of the warmer weather.
(Visited 16 times, 1 visits today)