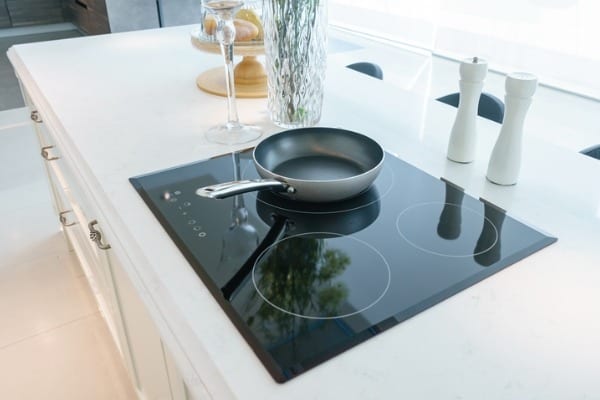 Induction cooking is using a magnetic field and direct induction heating to transfer heat to your cooking pot rather than using convection, indirect radiation, or thermal conduction. The changes in heat temperatures are almost instant which makes induction cooktops very impressive. You get to adjust the temperature settings and cook your food super fast while dealing with a cooktop that stays cool to touch, even during cooking. Induction cooktops definitely deliver superior cooking performance compared to all other types, which is why they're praised by anyone who uses them. However, deciding on whether you need one or not and which one to buy comes down to your budget and priorities. Here are our best tips on buying the right induction cooktop.
Make Sure It Comes With a Pre-Set Menu
A pre-set menu allows you to adjust and set certain temperature settings that depend on the type of meal or dish you're cooking. Some of the latest high-end induction cooktops come with this feature to accommodate the different needs of different users. So with one of those models, you can cook and heat anything from milk or roti to rice and fried vegetables. With pre-set temperature settings, the cooktop automatically adjusts the heat so that all your dishes are cooked perfectly with nothing more than a single touch. If you're looking to buy a time-saving, super-fast cooktop, you need to make sure the model you buy comes with a pre-set menu.
Safety Features
The safety features provided with the cooktop you buy are extremely important for the safety of everyone living in your house. Many modern induction cooktop models come with the auto-pan detection feature which is designed to automatically turn off the heat as soon as the cookware is removed from the cooktop. The appliance will also automatically turn off the heating if the pan gets too hot or if you forget to switch it off before leaving the kitchen. Amazon associates at inductionpros.com say choosing safety should come before anything else, especially with this type of home appliance. The threats of a burning stove or leaving the house without turning off your cooktop can be catastrophic as they might put your family's lives at risk.
The Size of the Cooktop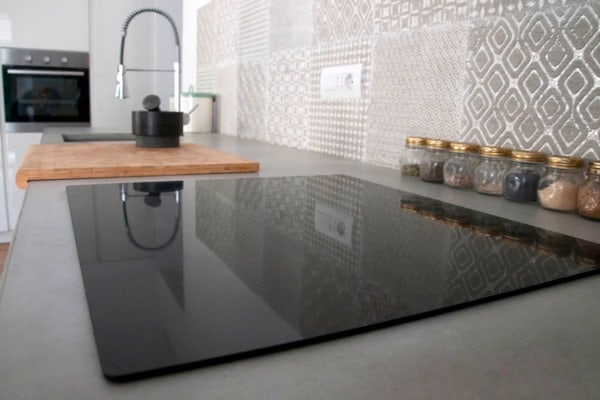 A very important factor that should impact your decision when buying an induction cooktop is the size of the appliance and the number of cooking zones you need. Whether you're replacing your old cooktop or renovating your kitchen and buying a new one, you'll need at least 60cm in order to accommodate and let you use 3 zones at the same time comfortably. Having more than 3 zones in a 60cm cooktop will cramp your cooking area and hinder your use of the cooktop's control. Especially when using all zones or three of them at the same time. Unless you urgently need four cooking zones, opt for a model that comes with 3 which should be more than enough for your cooking needs.
Portability
You can either get a portable induction cooktop or a fixed one that stays in place. A portable cooktop gives you the flexibility to move it around and use it in other places. You will be able to take your cooker anywhere you want. Imagine cooking on your rooftop, inviting your friends, and cooking the best dishes for your small gathering without entering the kitchen. Otherwise, maybe you can take your induction cooktop to your backyard and cook fancy meals with your family. Wherever you plan to cook, a portable appliance will be the most functional option.
Power Management
Power management systems are one of the most important features you need to look for in your induction cooktop. These devices use very high wattage to heat each cooking zone. A power management system is designed to divide the wattage capacity between the two cooking zones in the cooktop. This means that the maximum power function of the appliance can only be given to one cooking zone at a time.
Meanwhile, only a lower power level can be set to the second cooking zone. This also means that if you need maximum heat for two pans at the same time, you will need to place both pans or cookware in opposite zones. This feature provides extra security and prevents maximum power functions from damaging your appliance or causing hazards in your home.
Induction cooking is no doubt superior in terms of cooking performance. Direct induction heating transfers the heat more properly to your pan while cooking your food faster and helping you adjust your own pre-set temperature settings. This means that all your dishes will be perfectly cooked according to your own temperature preferences. Make sure to choose the right size of cooktop for your kitchen and to consider the number of cooking zones you need.
(Visited 53 times, 1 visits today)