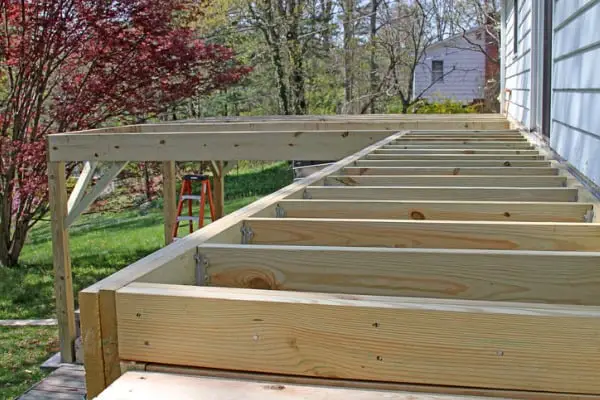 If you have been looking for some valuable information about adding a deck to your home, you've come to the right spot.
Adding a deck will not only magnify the aesthetic appeal of your home but will also increase the value of your property.
So if you have decided to incorporate this option in your home, now is the best time to cement your decision.
Despite much awareness, still many people are skeptical about its benefits. This is why, in this feature, we will guide you through some convincing reasons to add a deck to your home. Make sure to sift through this passage till the end:
1. Extra Entertainment Space
The most obvious and intriguing benefit of adding a deck to your home is, you can have an elaborate space for entertainment in your home.
Especially if you aren't an indoor person, the deck will enable you to stay outside of your home for long hours.
Rather than flocking the kitchen with guests for dinner and lunches, it is best if you can assign this responsibility to the deck.
So while you cook delicious food and prepare the drinks, you can gather with everyone around on the deck furniture.
This way, you will be exposed to extra space and will enjoy several options for parties. Not to forget, when you incorporate several decks outside your property, the total space gets multiplied.
2. It Looks Aesthetically Appealing
There's no shying away from the fact that millennial homeowners are interested in settling for a visually appealing property.
In today's time, seldom will you come across a homeowner who only wants to live in a simple house and not something unique.
Because people are willing to spend on a good lifestyle, they don't mind choosing options through which their homes can look good.
Depending on your choice, you can settle for any deck that fulfills your requirements.
Especially if you want to sell your home in the future, adding a deck will add value to the property.
For example, if your house and the one next to yours are being sold, the visitors will be inclined towards the house with a deck.
3. It's Affordable
Contrary to what you think, incorporating a deck in the home is an affordable option.
Especially if you want to restrain yourself within a budget, choosing a deck is going to be the best home improvement option. You will be astonished to know, the cost per square foot of the deck is only $30.
In contrast, the cost of improving your home per square foot is $200. This means, if you settle for this option, it will enable you to put a large cut to your budget.
Do the math before choosing any particular deck option. Secondly, when you visit the web, you will be exposed to a plethora of options. Read the customer reviews before making your final decision.
4. Easy to Install
If you think installing a deck will take a day's you're wrong! Installing a deck in your home is equivalent to pasting a mural on the wall.
This means installing a deck is nothing but the work of a few hours or even minutes if you get a team of experts on board.
With this option, you will get a brand new look for your home within a week. It is best to hire a contractor because they have hands-on experience of working with several clients.
They will also identify the loopholes in your property and propose the best solutions.
Because a deck will remain a staunch part of your property for a long time, you need to be wise enough when hiring the right team.
(Visited 65 times, 1 visits today)