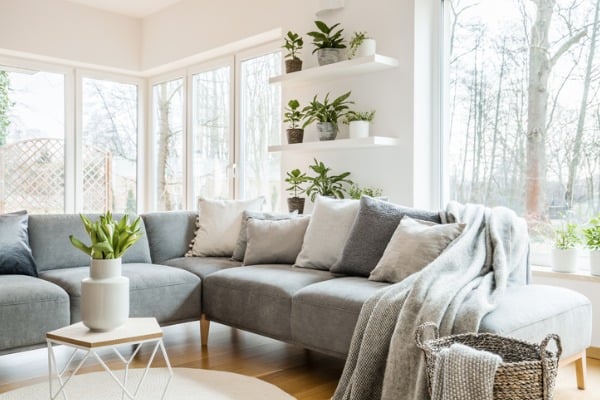 In older times, the grandmothers, mothers, and even girls would take care of the house and do all sorts of household chores to make the house look dirt-free, all the time and without any extra accessories.
But nowadays, with the gradual ascendancy of science and technology, globalization, modernization, increased literacy rates of women.
When the son and the daughter, wife and the husband and mother and the father, in a house, are working, it's hard to handle house and household stuff properly.
Many people are very much concerned about the way their house looks.
They unnecessarily spend a lot of money on home stylists or perfectionists and other sorts of stuff, they spend hours watching DIY videos, ending up putting all sorts of efforts in vain.
You do not have to hire interior designers, pay thousands of dollars, and finally get nothing satiating.
You don't have to purchase expensive clay or marble sculptures to make your house look more authentic.
And you don't have to make a lot of woodwork to fill the room's corners.
Also, there is no need to purchase different decor items from the market to make your house look beautiful.
Necessary arrangements, cleanliness, and a few accessories would do all the work.
Here, I bring to you a few basic, simple yet elegant, and ' ways within the budget' ideas that would make your house look prettier than your neighbors!
Arrange the Furniture:
Start with the living room. Firstly, arrange the furniture you have. Don't fill the entire room with a lot of furniture.
It will not only mess up your room but also create a lack of space to walk around and also cost you a lot.
A simple sofa set with a low- medium-sized tea table would work.
If you have a lot of stuff already then you can always have three to four floored wooden corners. Decorating the edges of your house, too, is an important task.
It should get that classic look, and you can do that by organizing the floors properly. Start with the lower level.
Keep all that stuff there, which are the least important things.
Maybe you could include old or worn-out showpieces, which might be very important to you, and you don't wish to toss them right away.
The place those things which are essential to you but those which you won't want to showcase directly and finally place those things at the topmost position, which you think would catch the most of the attraction.
That could be a tiny potted plant or a photo frame. Cute, isn't it?
Switch to Basics:
If you are choosing different colors for different kinds of furniture, then always stick to basic colors.
A lot of primary colors together will make your room look colorful. A lot of prints with a lot of color at one particular thing would again overdo the simplicity of your room.
The best way to choose your colors is by comparing them with the surrounding areas.
For example, if your room's color is light, let's say white of any pale color, then the curtains could be of a brighter color let's say brown or maybe blue and the same way for the alternative well.
Similarly, for sofas too, you could use simple, vibrant colors to look soothing to your eyes.
Bring Plants Indoors: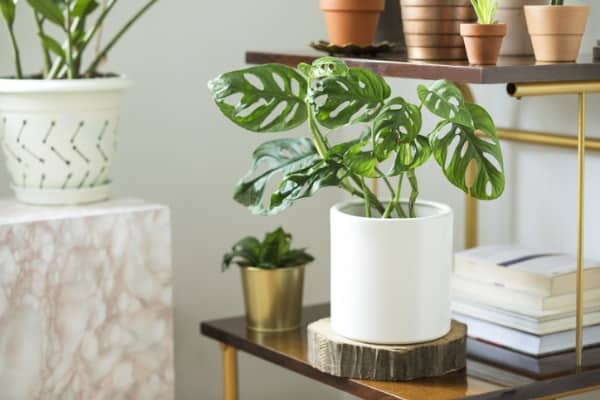 Green decorative plants like money plants, cactus, lucky plant, Ficus Bonsai Plant, Areca palm tree, and the others used to refurbish the house.
These plants won't just help your room look beautiful and decorative but will also keep your room cool and pollution-free.
Plants are supposed to be the best decorative item in the room. You can install even big potted Areca plants in the corners if you have many empty spaces left in your place.
Rearrange Your Items:
You do not have to purchase any extra items for decorating your house.
Just rearrange all you have. Classify your goods according to the rooms.
For example, a television in the living room, in front of the sofa, allows everyone to watch it instead of covering all the walls with frames and hangings and shifting the living room items to the bedroom.
Similarly, keeping the newspapers somewhere in the bedroom may be below the bed, not by messing the little tea table in the living room with it.
Try Something New:
How often have you drooled over barbecues?
But there is a handicap because every you want a grill; you need to go to a restaurant to satisfy your taste buds.
You can solve this problem by making a small investment for grill in the comfort of your own home.
You may read this to know about different types of grills available in the market today for varied uses.
A simple google search will help you figure out what kind of user you are, and which grill is the best for your needs.
Don't Over Impress the Walls:
One or two wall hangings or frames in small sizes or one large-sized hanging would just do.
Do not put a lot of stuff on the wall; instead, keep it plain and simple.
(Visited 116 times, 1 visits today)