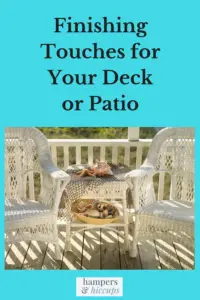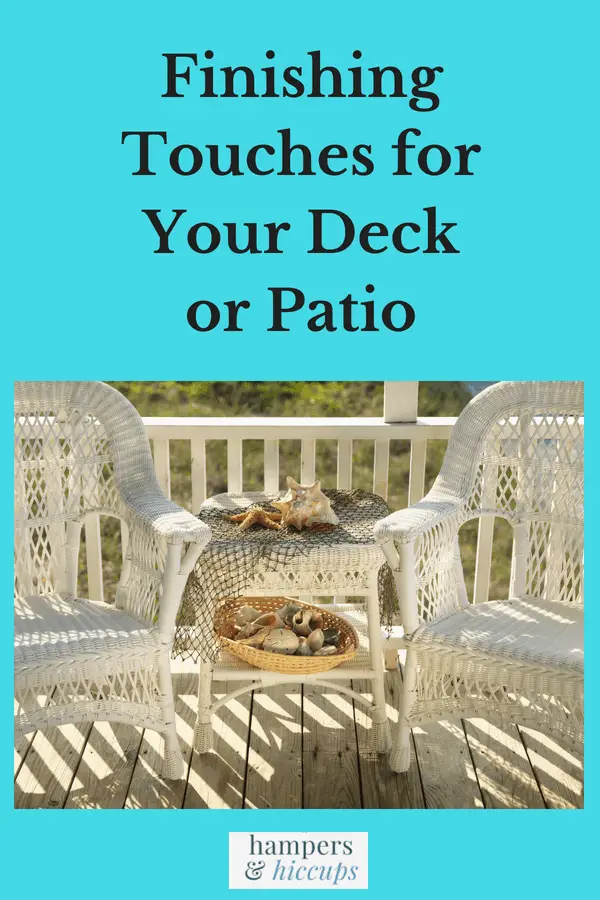 When you are creating an outdoor space which you can enjoy at home, it is likely that it will center around some decking or patio area. And when you are creating this type of space, you want it to be both attractive and functional. So, whether you are putting in some decking or patio for the first time or you simply want to make some improvements, this blog post is here to provide you with some hints and tips on creating an outdoor space which you can truly enjoy by adding some finishing touches to your deck or patio.
Give Yourself Some Privacy

The last thing that you want when you are trying to relax is to have to worry about neighbors and their prying eyes looking in. There are a number of different ways that you can create some privacy in your outdoor space. First of all, you can choose an area of the garden which is going to lend itself to privacy. But you could also consider putting in some fences or perhaps planting a hedge. Other creative solutions include putting up a trellis with some hanging plants or maybe some blankets or throws suspended from a wooden beam.
---
Furnish with Plants and Accessories
One of the best ways that you are going to be able to introduce some life into your garden area is by decorating it with plants and other accessories. The easiest way that you can do this is with some potted plants as these require minimal upkeep and you can also easily move them around as you would wish. The tables, chairs and other furniture which you select for your garden also adds to the overall character and style which you are aiming to create.
---
Decorative Water Features
Introduce some light, sound, and movement into your garden area with a few decorative water features. There are plenty of different options out there depending very much on the size of your budget and your personal tastes. Perhaps you could go for a calming Japanese water garden effect with some Oriental fountains.
---
Landscaping to Bring Out Colour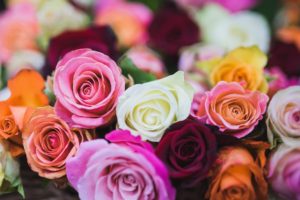 Attention to detail is key when you are trying to create the perfect outdoor space, and this certainly includes coordinating the colors of your patio and the plant life which surrounds it. Commercial landscape design is an option if you want to get this right. Ultimately, it is worth doing a bit of experimentation until you create the look that you are going for.
---
Finish Off the Effects
Speaking of details, there are plenty of artificial ways of putting the finishing touches on your decked area. This could be through the colorful cushions which you choose on your garden furniture. Perhaps you could introduce some atmospheric lighting such as fairy lights or lanterns. As we just mentioned, the little details make all the difference.
Improving your decking or patio area takes some time and effort, but creating a space which you can really enjoy whenever the weather allows you to is so worth it.
(Visited 305 times, 1 visits today)