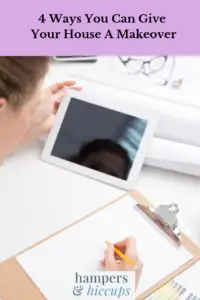 Do you feel like you need a new house or a makeover for every room?
The likelihood is, your home isn't looking as shabby as you think it is and all you need to do are a few little jobs to give it a new lease of life and to get you excited about it again.
Try these tips, and you'll feel a difference straight away meaning you can hold off from grand extension plans like these or that house move for a little longer and fall in love with your house all over again.
4 Ways You Can Give Your House A Makeover
Start With The Walls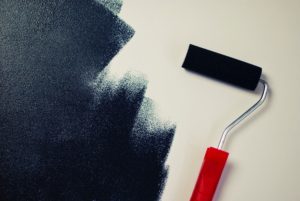 A fresh coat of paint can make a world of difference. A new color or even just a fresh coat of the old one can still brighten up your room and make it feel fresh again.
It's also quite a fun job too, picking colors and getting samples, or today you can actually upload photos of your room to websites and virtually apply color to your walls, giving you the chance to see how a color will look, before you even head to the shop.
People often forget about the outside of their house too, but a lick of paint on the outside of your home will make a huge difference also.
You might need to find a professional exterior painting contractor in, but it'll be worth it to be the envy of all your neighbors.
Bring In The Green
Add some life to your house with some new plants. Plants are great for maintaining air quality, and they also add an organic element to your decor. There are a number of plants that you can successfully grow indoors without a lot of effort.
You could start with an indoor herb garden as all you need is just a pot or two and a bit of space in your kitchen. Choose herbs that require a lot of water, like basil, try one of these watering tricks to keep them hydrated.
Organization is Key
Make life easier for yourself at the same time as adding a new look to your house by creating organization stations in your home.
Use chalkboards, pin boards and shared calendars which not only look good but can keep everyone in your household clear about what's happening each week.
Put up pegs or hooks for bags and coats and place shoe racks underneath. Pop a plate or bowl near the front door for keys and loose change, and get yourself a letter rack in the hall.
New Accessories
Throw pillows are makeup for your living room and are brilliant because you can you can swap them depending on how you feel and what season it is, and the effect is nothing short of trans-formative.
If your room is feeling a bit dull, consider adding a few pillows in vibrant colors to bring more uplifting vibes.
Throws and rugs can also do the same, and your room and the best thing about new accessories is that they don't have to be expensive.
(Visited 49 times, 1 visits today)