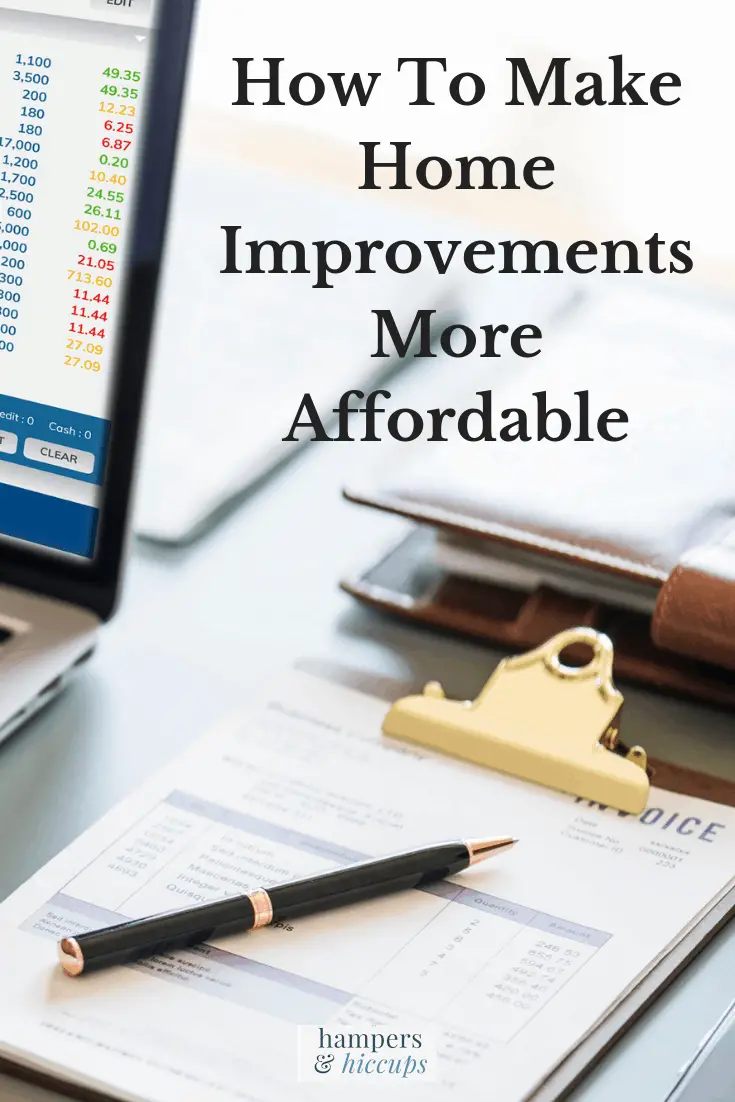 Home improvements can cost a lot of money. Many homeowners can end up breaking their budget and spiraling into debt. Here are a few ways to make home improvements more affordable when renovating your home.
Go DIY
One way to save money on your renovation project could be to not hire professionals and do it yourself. You may have to rent the tools and buy the equipment, but you'll still save a lot of money. The internet is full of DIY advice allowing you to teach yourself everything from tiling to putting up a shelf.
There are some jobs that you probably should leave to professionals such as electrics and complex plumbing, simply because these jobs can be dangerous if done incorrectly. Some people may also not have the time or the patience for going DIY.
Source your own supplies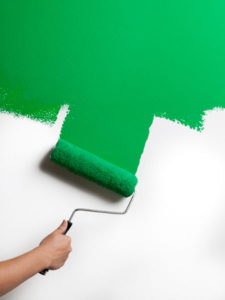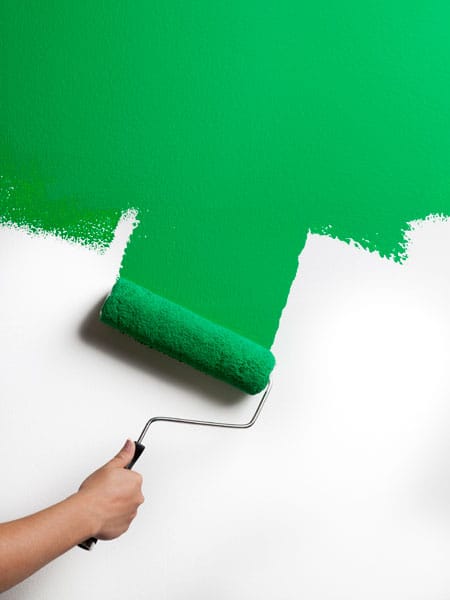 Even if you don't do the renovation work yourself, you can still save money by buying your own supplies. Contractors will aim to make a profit on any materials they have to buy in for the job – by sourcing theses supplies yourself you won't be paying this extra charge on top.
You can find cheap supplies online. Second-hand sites can have some great discounted materials – you may be able to find reclaimed counter-tops and partially used pots of paint on Gumtree selling for only a few dollars. Make sure you know exactly which supplies you need so that you're not wasting money buying the wrong materials.
Time it right
Some renovation projects may be cheaper during certain periods of the year. January is an unpopular time to renovate one's home as most people are still financially recovering from Christmas – as a result, contractors often struggle to get clients and tend to lower their prices to lure people in. On top of the beginning of the year, there could be seasons where certain renovation projects are cheaper due to less demand. Projects such as loft insulation and central heating upgrades are often cheaper in summer when less people are worried about heating up their homes. Similarly if you're building a patio or installing a skylight, you could find it cheaper to do this in the winter when there is less demand for these projects.
Keep white goods and bathroom fixtures where they are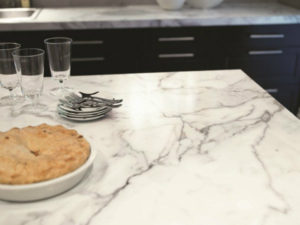 Feel free to replace your old oven or bathtub – just be wary of relocating it. Choosing to move a fixture such as a toilet or a washing machine across the room could result in extra plumbing. This plumbing could add to your overall costs quite dramatically. Unless you really do hate the layout of your bathroom or kitchen, you're best keeping fixtures in the same location so that you can use the existing plumbing.
Look into imitation materials
Many people can get hooked into buying luxury materials, but often it's only for aesthetic purposes. Rather than shelling out on a luxury marble vanity or mahogany floorboards, consider saving money by opting for imitation materials.
When it comes to luxury stone such as marble or granite, you can save a lot of money by opting for synthetic stone instead. The likes of cultured marble contains some marble on top of other materials – in many cases it looks just like the real thing, but it's much cheaper. As for timber, you may be able to find woods that are similar in tone to luxury woods. For example, instead of oak you could opt for ash which has a similar grain pattern.
There may also be ways to add layers of luxury material over the top of cheap materials. Veneering is a popular example of this – you could create the effect of a mahogany kitchen worktop simply by placing a thin mahogany layer over some basic chipboard. As for stone, there are solutions such as spray-on granite paint – this could be used to turn a basic plastic counter top into an imitation luxury stone worktop.
Choose track lighting over spot lighting
If you're thinking of wiring in some new lighting, be careful of opting for spot lighting. Every spot light will need to be wired in individually which can add up costs. Rather than choosing spot lighting, you could be better off relying on track lighting. This involves having lots of lights wired into the same fitting all facing in different direction to help light up different parts of the room. It's much cheaper to install because you can only need one overhead fitting and not lots of individual ones.
Choose the right funding method
The majority of homeowners renovating their home take out a loan to fund their project. When choosing a loan, carefully consider the installments that you'll be paying back. High interest loans may be easier to obtain, but you could end up paying a lot more each month and a lot more in the long run due to these high interest fees. Many people with bad credit rely on these high interest loans with large monthly repayments. That said, you can find bad credit loans with monthly payments that aren't that high. Be prepared to shop around so that you get the best loan for you.
Another option could be to save the funds. This might not be easy if your renovation project costs thousands, however for smaller projects it could be worth doing, allowing you an interest-free form of funding.
Consider the ROI
The return on investment (ROI) is something to consider as it could affect you in the long run. Certain projects could negatively affect the value of your home such as choosing controversial paint colors or gaudy lino patterns. If you plan to sell up in the near future, try not to invest in improvements that will lower your home's value.
You should also consider the impact your renovation will have on energy consumption. Choosing eco-friendly fixtures such as multi-flush toilets and low energy ovens could help to save you money on your utility bills. Similarly, consider insulating your home to save money on your heating bills.
(Visited 68 times, 1 visits today)