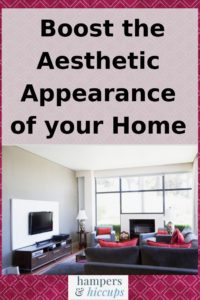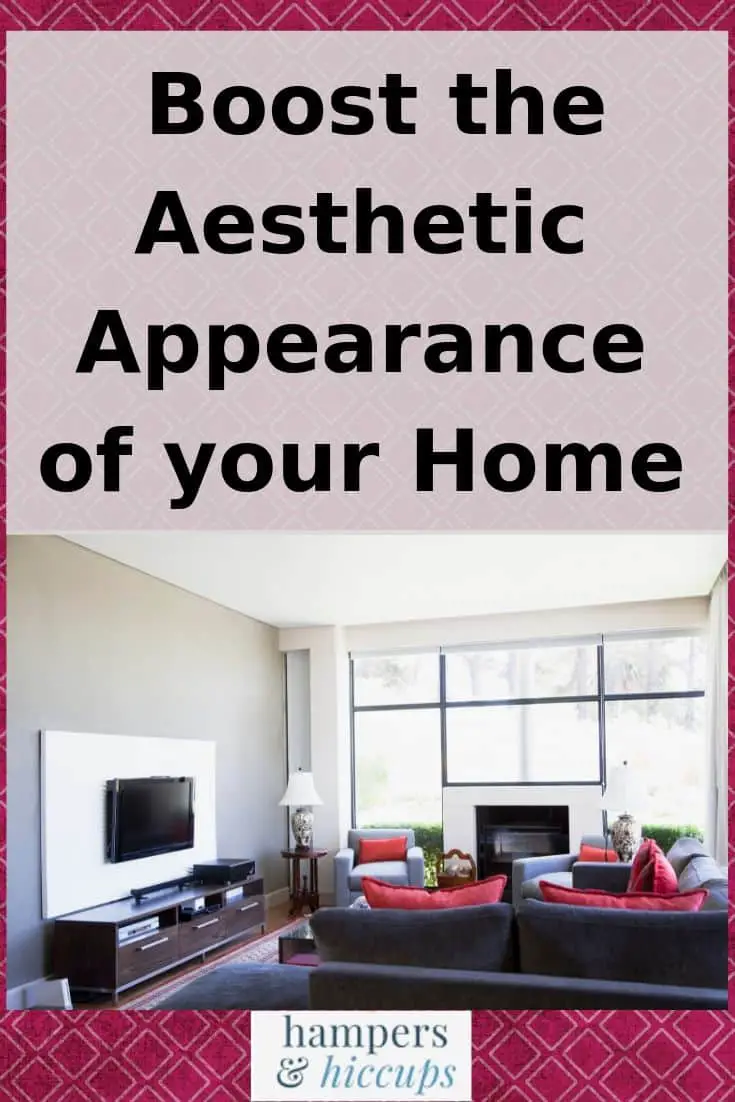 If you want to boost the aesthetic appearance of your home then now is the time for you to roll up your sleeves and get some work done. Creating a welcoming home doesn't require a specific skill set, so as long as you are persistent and as long as you have a good level of will, there is no reason why you can't make a huge difference.
Easy Ways to Boost the Aesthetic Appearance of your Home
Search for Inspiration
Improving your home requires a good amount of creativity. You need to be inspired so that you can continue to make the right changes. Browsing through home design websites and searching for inspiration is a fantastic way for you to do this. Take note of the style that they are using, the colours and how things work together as well.
Remove any Clutter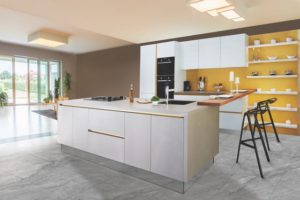 You need to remove anything that is no longer useful to you and you also need to make room for any new items that you may want to purchase. If there is a lot of work to be done in this stage, then make sure that you don't exhaust yourself. Clean a single room per day and sell anything you don't need. This will help you to replenish your budget and it will also help you to make any renovations that you might want to make.
Minor Repairs
When your house is clean and ready to be worked on, it's time for you to get out your toolbox. Plan out everything that needs doing around the home, whether it is squeaky floorboards, loose cabinet doors or even stuck windows. Now is also the time for you to work out what needs a new coat of paint as well, so make sure that you really take your time when plotting out your to-do list.
Paint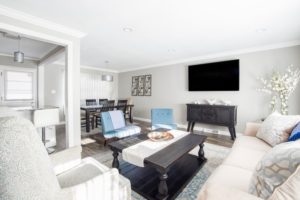 A fresh coat of paint can really transform your home. The first thing that you need to do is decide whether you are going to do it all yourself or not. Hiring a professional won't save you any money, but it will make sure that the job is done properly. At this stage, it's also worth hiring an interior designer so they can help you to pick out the right shade of paint for your project.  When painting your home, don't forget to think about the exterior of your property too. If you have paint chipping off or flaking, then make sure that you deal with that. You might also want to think about getting a new garage door too, as this can really help you to bring your home back to life.
Homely Touches
Remember that it is the small things that make you feel in love with a home. This will take time and money however, so make sure that you start out with things like pillows or even picture frames first. This will instantly tie-in any colours that you have chosen and it will also help you to really boost the aesthetic appearance too. When you have those sorted, focus on flower vases, bowls, ornaments and more. The reason why you need to do things like this last is because they can appear as clutter, so by getting the basic plan down first, you can help to avoid this.
(Visited 39 times, 1 visits today)