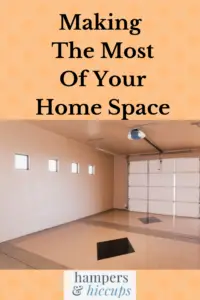 We all love and appreciate our homes, but of course, we all know that they are limited to some degree. We might not all be in possession of a mansion in which we possess an outdoor pool, a tennis court, a helicopter landing pad and three garages for our sports vehicles. All the better, we might add. The maintenance on something like that would be appalling to deal with, and the more lush a home gets, the more soul it seems to lose. Also, if you cannot feel comfortable and confident in your home without it being the best of the best, you never will. What actually matters is not what could be considered 'objectively valuable,' but more 'subjectively valuable.' How can you make the most of your home?
When we ponder this question, we might begin to think about how to honor our home space. We would suggest that making the most out of its space could be the best route forward, and also lend further utility within its halls. Consider our advice:
Making The Most Of Your Home Space
Open Up Your Garage
How many of us simply use our garages to store our long-term possession we're not sure what to do with? It might be that we have an abundance of old-school possessions here, yet have no understanding of just how important and worthwhile these things could be, and are waiting for a magical circumstance to come across and teach us. Really, even longer term storage in the attic or sale could be the most appropriate ideal here. It might be that you have ample space on your driveway, and so aside from the insurance benefits your garage is simply not needed. This is where deigning to open up the space through a garage conversion and accessory dwelling units implementation could give you what you're looking for, a brand new, spacious area of your home for your free interpretation.
Consider A Wet Room
It might be that your bath is in a state of disrepair, and you know it would be too expensive to remove, refine the space, and install another. Why not consider a wet room? Not only could this help you open up the space of your floor much more appropriately, but it could also help you remove the artificial need for a bathtub here despite having one upstairs. A wet room is easy to clean if you tile it correctly, can almost double the space real estate in your room, and cared for correctly can add more value when it comes to sale.
Consider An Open Plan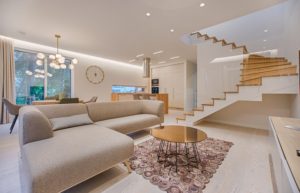 Open plans were all the rage in the last decade, and there's a reason why. An open plan helps you with a more minimal home, it allows you fresher space and more real estate in your floor plan. Of course ensure you're not knocking down supporting walls, but if your blueprints allow, it could be that merging two rooms can help your home feel like more of a social hub and could afford you more room to implement your personality.
With these tips, you're sure to make the most of your home space.
(Visited 19 times, 1 visits today)