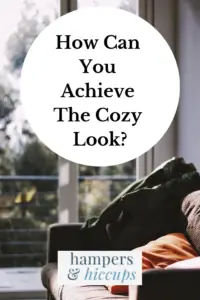 If you have a delightful chocolate box like cottage, with beams, small rooms, old wattle and daub walls and period features that are hundreds of years old, it's not difficult to give your home that cozy feel. It might even have it instinctively so you have very little to do to bring the bijou, warm vibe to the dwelling. However, if you live in a new build home, or you have a pad that has larger open plan living areas, it can be tricky to put a cozy atmosphere into your humble abode. Living in a modern home means that you don't have to worry so much about energy efficiency, maintenance, and integrated appliances. However, the flip side to this is that your home can feel a little boring, bland and lacking soul. Don't worry as there are some simple strategies you can use to help achieve the cozy look that you crave into your home.
How Can You Achieve The Cozy Look?
Fireplace
The number one way to get a cozy vibe into your home is to have a fireplace as a central focal point. Perfect in your living room, a fireplace will bring physical warmth to your pad. Imagine those simple nights in during the winter snuggled up under a fleece blanket in your onesie, with a cup of hot chocolate with marshmallows in your hand, and a roaring fire to keep your toes toasty warm.
It's vital that you choose the right fireplace to create the warm vibe that you desire. A 1960s gas monstrosity simply won't cut it. Instead, head to Letsheatup.com to read up on the best pellet stoves on the market. Alternatively, you might fancy checking out the wood burning stoves available. These emulate that cottage look, with an exposed flue and bare brick insert. A sleeper mantelpiece above the stove can finish off the cozy look.
If you live in a home that oozes Victorian charm, why not consider putting this into your fireplace. Head to reclamation yards, and you will find dozens of cast iron Victorian fireplaces with all sorts of wonderful tile surrounds. Pick whichever one will fit the color scheme of your home. You can't really have a cozy home without a fireplace focal point.
Fabrics
The Danish concept of hygge, as explored at countryliving.com, means warm and cozy. The Scandinavians have been keen on creating a warm environment within their four walls for decades. With an abundance of different fabrics and materials, you can layer up textures to create warmth. Consider your drapery, throws, and cushions. Maybe you could mix up your cushion material with some felt, chunky knits and silk textures. Consider playing with color too to add to the eclectic, unique and cozy feel to your home. If you currently have blinds, consider swapping these for more luxurious drapes. Curtains can allow you to close your home off from the rest of the world, creating an inclusive and cozy atmosphere.
Carpet
If you have laminate flooring strewn across your living spaces, you might want to consider swapping the low maintenance material under foot for carpet. You don't have to embark on carpet for every room, but bedrooms and living rooms are ideal. A lush carpet with luxury underlay epitomizes the sense of coziness. You'll never have to worry about your feet feeling cold on a winter's morning, and you can stroll around barefoot knowing that your carpet is protecting your soles.
Carpet wouldn't be appropriate for a kitchen or a bathroom, but in those rooms where you want to feel cozy most of the time, carpet is ideal. You could opt for a complex plaid pattern, go for a more simple beige, consider a brighter hue, or if you're feeling more adventurous, you could opt for a shagpile texture underfoot.
Lighting
Forget the bold, bright white hundred watt light bulbs to blind you as you watch TV. While it's good to have a main light in your living spaces, you shouldn't be reliant on it. To create a relaxed and chilled out ambiance, you need to use subtle orange hues created by low wattage lamps and vintage inspired Edison bulbs. Using a simpler array of lighting can create a more cozy mood, rather than the glare of light that is too clinical and bright from strobe lighting.
Achieving a cozy look isn't as hard as it might seem no matter how modern and sleek your current interior is. Follow this guide and utilize some of these ideas to help inspire your foray into the world of all things cozy.
(Visited 41 times, 1 visits today)