A bedroom shouldn't be all about the clunky things you can fill it with. It shouldn't be about trying to fill as many wardrobes and drawers as you can with clothes and other items. It should be about the natural bedroom design ideas that can mean just as much to you, as making big changes would be. Sometimes we think people do over complicate their bedrooms, and it can either lead to it looking tacky, or it can lead to it needing a few extra touches that will just make it perfect. A natural bedroom design is a simple one, and one that we think is going to be easy to replicate for you. If you feel like it's coming up to the time where you need a new room design, or perhaps you're just wondering what could be added to your room to help give it more of that natural edge, then keep on reading! The perfect tips for you are going to lie within this article.
Natural Bedroom Design Ideas
Try Natural Products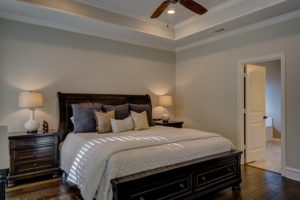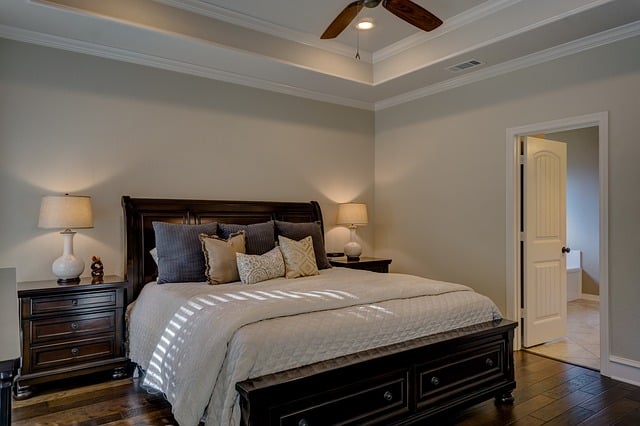 Using natural products is essential if you want your bedroom to be perfect. We spend our time decorating our rooms with so many synthetic materials, when the modern oaks and other woods we can put in a bedroom would look even better. You can buy bamboo sheets, or you could think about going to a wooden floor. We think anything oak, and anything of a natural material is going to be better for your living conditions, and better for the environment.
If you wanted a little DIY project, you could even think about crafting your own decorative chair. Or hand-paint a bedside table using a more natural wet wax technique. There are plenty of options for tutorials on the internet, a few are mentioned below in the "materials" section. Natural products however definitely should be used throughout the home, not just within the bedroom.A Natural Vibe
If you want a natural vibe, we think you're going to have to go simplistic. We already spoke about some of the products you can use in your bedroom, but it is all about putting them in the right way, so much so that the room seems simplistic and beautiful.
For example, a wooden floor, with a natural looking bedside table, and a simplistic handmade rag rug on the floor looks perfect. The rooms looks natural, it's not over complicated, and to finish it off you could think about putting some indoor plants into the mix. Speaking of over complicating things…
Don't Over complicate Things
We know how easy it is to over complicate things. If you walk around your local home-ware store, all you see is fabulous items that you just know will look perfect in your home, but one purchase after another leads to too many things in the room.
We think the best decor in any room should be minimalistic. It looks so sophisticated, yet simple, and we love it. If you start to overcrowd a room, it can often be annoying to be in it. You might feel like you don't have as much space, etc.
(Visited 147 times, 1 visits today)