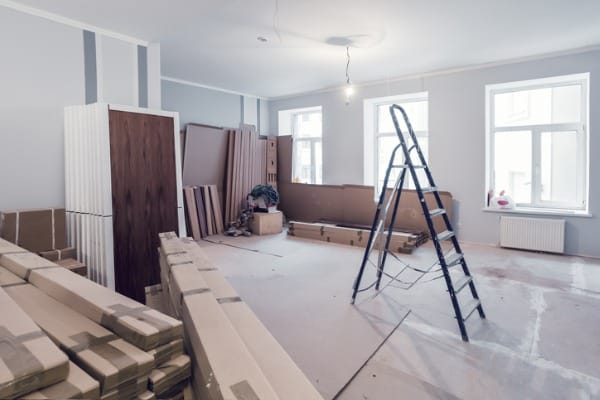 Are things feeling a little cramped around your home lately? You, like many other families, may be ready to start construction to make more room.
There are a few important things to pay attention to that you may otherwise overlook during this process.
Budget for More!
Construction can be expensive and often will end up being much more than you initially anticipated. So, you need to learn the processes in the best possible way. Click here for an idea of how you can organize things so everything works smoothly
When you are making your budget for your project, you can generally calculate your cost based on the square footage. Experts say you should then add an additional 10% to your expected budget.
There are many situations in which the construction team will run into issues with your home you didn't know about and will need to be fixed before the construction can continue.
You will also run into the costs of preserving your lawn with construction mats or tarps to protect outdoor plants in the construction area.
There might end up being permits you have to pay for that you didn't know about. On a rare occasion you may even have to deal with the costs of stolen tools or materials.
This is why it is always better to plan for more when it comes to money.
Time is Money!
You will also want to expand your time budget. When you are having construction done you will always have delays.
It is completely expected that weather, personal health issues, or permit approval time will slow down a construction.
It is important to understand that the completion date that is given to you by the construction team will likely not be accurate.
Cover Your Assets!
Something else that is crucial is to make sure you have the right people and insurance in place to cover any liabilities that come with construction.
When you are starting this project, you must make sure you are hiring the right construction company to do the work.
It is a good idea to hire someone based on their skills and not how cheaply they can do the job. It also helps to hire someone that is local to you.
Take time to research the company and ensure they are the right one to do the work. You can look at reviews but also take a drive past their previous projects to gauge their skill.
You also want to make sure you have the right insurance for this construction work. This is something that the company may already have taken care of, but you will want to make sure it covers all scenarios.
Additionally, you will want to hire a lawyer. This is important to make sure the contract with your construction company is comprehensive and covers all your bases.
These tips will ensure that your expansion goes smoothly, and that mistakes are minor. New construction is exciting and fun, but it is also expensive and can be done very poorly.
Taking your time to make sure everything is done well and effectively will save you many headaches.
(Visited 5 times, 1 visits today)