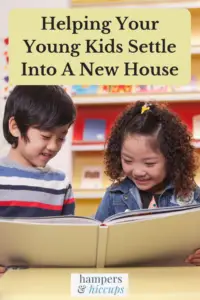 Moving to a new home can be an exciting time for your family, but it means a big change for everyone – especially your children. Getting used to new surroundings takes time, and it's normal for your kids to feel unsettled as they adjust. To help your kids settle into a new house in no time, take a look at some of the following tips.
Helping Your Young Kids Settle Into A New House
Make the move as stress-free as possible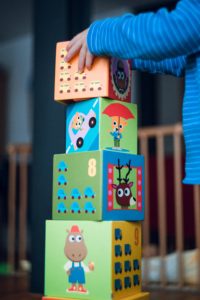 To help the kids feel as comfortable as possible with the move, you'll want to make the moving process as easy as possible. Explaining what's happening, making it a fun and exciting adventure as well as letting them help where possible will all help the move to be a much less-stressful process. Then your kids won't feel unsettled during the move. If your realtor is willing, it could help to have your kids join you on a visit to your new home so that their new home isn't completely unfamiliar when you eventually move in.
Unpack their stuff first
You'll want to create a sense of normality to help your kids settle into their new home quickly. Matco is a great moving company that will follow your instructions and can have everything put into the kids' bedrooms ready to unpack first. Get the kids to help you with the unpacking so that they know where everything is and to help them identify familiar things around them. Have their soft toys and other comforts ready to help them make it through the first night.
Make the first night an exciting one
Moving into a new house is something to celebrate, so why not make a night of it with the whole family? A tasty meal or takeout gathered around your new kitchen space will soon help everyone forget the stress of the move and enjoy making some fun new memories together instead. Why not have a sleepover in the lounge on the first night to help create the feeling of adventure?
Establish a routine quickly
When you are moving, it can be a bit of an uncertain time, with no fixed routine to keep things normal. Once you're in your new place, it will help if you can establish a new routine as soon as possible to give your kids some structure. Create a new daily routine that works for everyone that will help you all find your feet in your home. Try to get out and about to explore your new neighborhood too, so that you all become more familiar with your surroundings.
Moving home can take its toll on everyone, but it will be easier for you if you can help your kids to settle in quickly. From preparing them before the move to helping them settle quickly afterward, each of the things you can help to ensure a smoother move. Before you know it, you'll all be happy and content in your new home and all the moving stress will be forgotten!