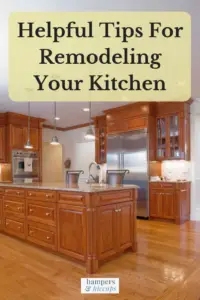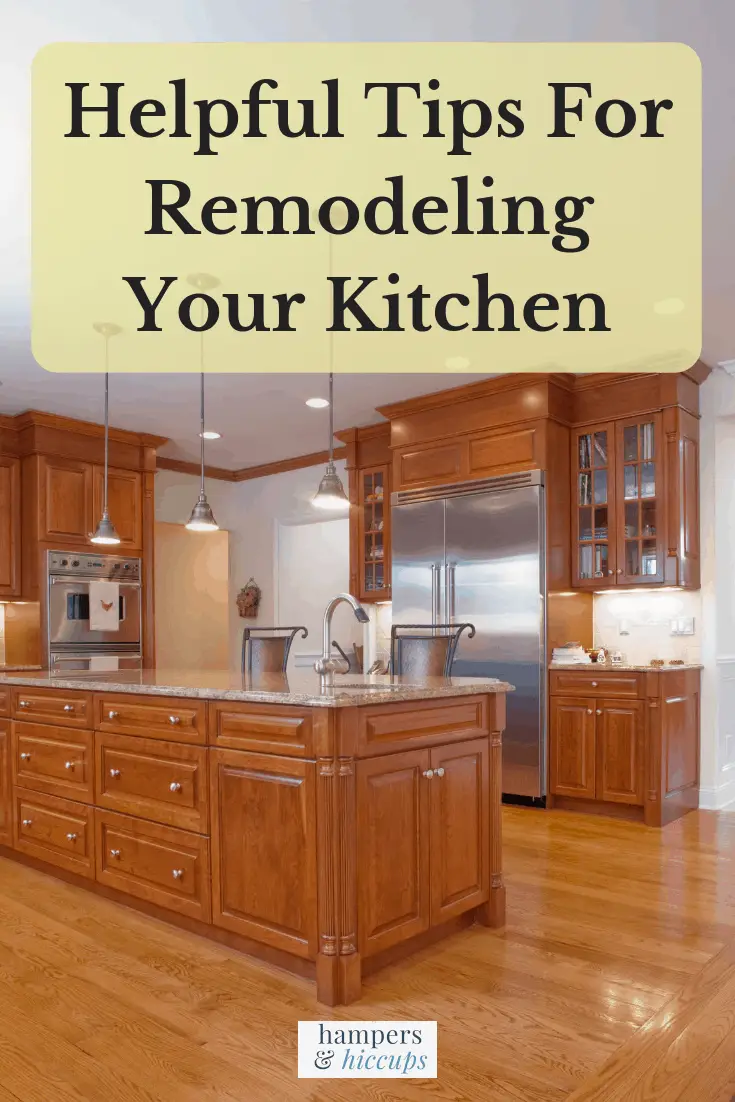 Gone are the days when kitchens are only used to prepare and cook meals. Today, more and more homeowners are using their kitchens as the space to socialize with their guests and engage in conversations with friends and family. Thus, your kitchen is important for a lot of reasons, which is why you should exert a lot of time and effort in maintaining its appearance and functionality.
An old kitchen with broken or damaged amenities won't give you the confidence to showcase the area to your guests. How can you even invite them if your kitchen looks outdated? Do you think you and your family will have healthy conversations if your kitchen is unappealing?
To ensure that none of these happen, consider remodeling your kitchen. Remodeling your kitchen is no easy task, and it can end up being quite costly if you're not wise with your spending. Homeowners can easily get overwhelmed when they are renovating their kitchens to the point where they can no longer notice that their expenses are stocking up.
If you're thinking about remodeling your kitchen, here are some helpful tips to make it a little easier:
Set A Budget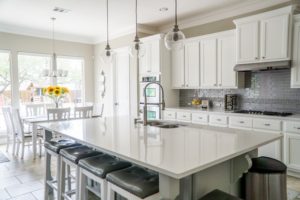 Like with most expenditures in life, it's definitely worth setting a budget. You may have already saved up some money to cover the re-modeling, if not you'll probably want to know how much you need so you can put it aside for the project.
Make sure you note down everything you need for the remodel and always price your materials at the top end of what they could cost, this way you'll be happy when you've got them under budget.
If you do not have any idea how much to spend for your kitchen remodeling project, do some research online first. Get as much information as you can about kitchen remodeling projects and the average costs for these.
If you already have an idea of what to do with your kitchen, the better. This will give you a clearer idea of how much you should spend.
When setting up a budget, do not solely think about the cost of the project – always have extra funds for emergencies. Generally, you should prepare at least 10% of your total budget for emergencies. This amount would serve as your contingency to ensure that you can finish your kitchen remodeling project even if you met emergencies or problems along the way.
Get Professionals Involved
It's great if you can do some of the work yourself but when it comes to replacing the oven or sink, you might want to play it safe and bring in a professional who can sort out the more complex parts and take into consideration the latest trends of kitchen remodeling. The last thing you want to do is cause any accidental damage anything that'll end up costing you more money to fix.
Soft-Glide Cabinets
Soft-glide cabinets are definitely worth the splurge if you can afford them. They're not as pricey as you think and if you have children who tend to slam doors often, this will be great when protecting your kitchen cabinets from falling off their hinges. Kitchen AZ offers lots of semi and full custom cabinets, so you'll be sure to find something that's right for you.
Using The Right Lighting
Lighting can really transform the appearance of a kitchen so try and install lights beneath the cabinets to make preparing food a little more visible. Lighting underneath the floor cabinets will give your kitchen more structure in it's look so opt for the thinnest light bulbs to hide any fixtures.
The Best In Technology
Fixing your kitchen up with all the latest fittings, especially in the advancements of design and technology, will help it stay fresh and modern for years to come. An instant hot water tap will save you money on replacing kettles over the years and will also save you time having to wait for the water to boil.
Next generation cookers are now mostly induction hobs, where it heats stainless-steel or cast-iron cookware, quickly and effectively. It's cool to the touch worktops are also great for your kid's wandering hands.
If you have been using an old fridge, consider replacing it with a newer model. New kitchen models provide cooler air but use less electricity. A fridge is always a must in every kitchen, and buying newer models can be a cost-effective investment.
When choosing a fridge, pay attention to its cleaning requirements, as well. Your fridge requires regular cleaning, and buying one that is hard to maintain will only put your money down the drain.
Go Bigger On Utilities
Your fridge and freezer should be a focal point in your kitchen and therefore if you can afford a bigger model, you definitely should. More storage space means more opportunities to save on food and to make room for little one's lunches if you're planning to have a family.
Do the same for the dishwasher and washing machine, the bigger they are, the less loads you'll be putting on which will save you more money in the long run.
Remodeling your kitchen can be done over time if needed, so don't rush a home renovation like this as you'll want to get it right.
(Visited 49 times, 1 visits today)