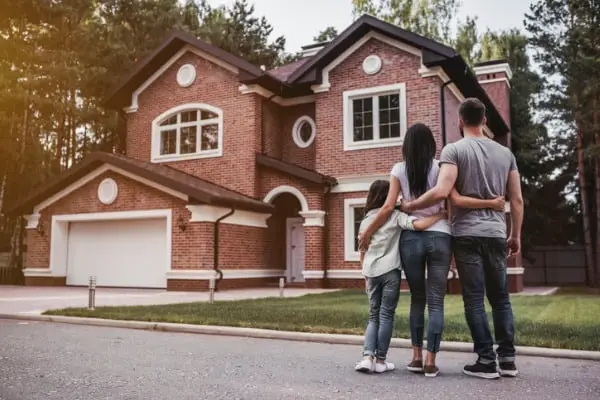 Ready to stop paying rent and finally move into a home of your own? Want to start building equity with an asset that appreciates in value, building your net worth?
Then it's time to finally buy a house. Yes, it's easier said than done.
You likely need some homeowner help to understand the process of buying a home.
There are a few steps to take. They can take anywhere from a few weeks to a few months, depending on your situation and how motivated you are to get your hands on some fresh keys.
But as JTS Property Management says, buying your home is only the first step. There's plenty to do once you sign the paperwork and move in.
Wondering how to make it all happen? Keep reading our guide below to become a successful homeowner.
Get Your Finances In Order
Your first step when starting the home buying process is getting your current financial situation organized.
For one, you'll want to pay off as much debt as you can. While being debt-free isn't a requirement to get a mortgage, it certainly helps.
Paying off debt lowers your debt to income ratio (DTI), which shows lenders you are more capable to pay your mortgage each month.
With less debt, you have the opportunity to borrow more money for the purchase of your home.
Paying down debt can also increase your credit score (see more here), which is critical for obtaining your mortgage.
Take a few months to strategically improve your credit score for better chances of getting a loan and a good interest rate.
Save a Down Payment
The next step is to save up a down payment. With many different mortgage programs available today, you can save up as much as 20% or more, or as low as 3.5% with an FHA loan.
Or, if you have veteran status, you may qualify for a VA loan which has a zero down payment requirement.
One way to increase your savings potential is to pay off consumer debt, as mentioned earlier.
You could always take on a side hustle in order to earn some extra money for your home.
Keep in mind, on top of the down payment, you'll likely need to pay closing costs, which could be between 1% and 3% of the home's total purchase price, as well as some other fees.
Get Preapproved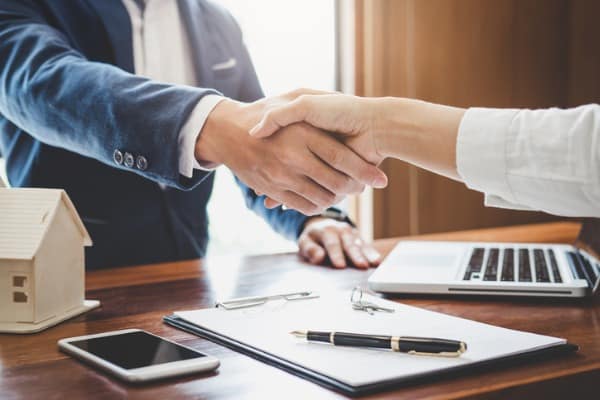 Once you have enough money saved up, it's time to get preapproved. This is when you get mortgage quotes from multiple lenders.
You'll submit an application, likely through their website, disclosing your financial and personal information.
If approved, the lender will tell you how much you can afford to borrow. This lets you know what your budget is when shopping for a home.
Get a Realtor
Once you have your preapproval letter, it's time to work with a realtor.
If you have friends or family members who have recently bought a home in your area, you can ask for recommendations.
Otherwise, you can call around to different real estate offices, and interview potential agents to find the right person to work with.
It's always best to work with a realtor to find the best deals and to negotiate with the seller.
And since the seller typically pays their commission, it's a no-brainer for you as the buyer.
Make an Offer
Once you have found a home that you'll be able to afford, it's time to make an offer. Your realtor will determine the best type of offer to make.
In a seller's market, you may need to make a full-price, or over-full-price offer in order to get the house.
In a buyer's market, you may be able to make a low offer.
Close on Your New Home
Was your offer accepted? Then it's time to close on the home, sign the papers, and collect your keys.
Be patient, this process can take a month or longer sometimes.
You'll want to hire a home inspector to ensure nothing is inherently wrong with the house.
If you run into issues, rather than back out, you can negotiate with the seller to lower the price.
Move-In Time
Moving day is exciting, yet exhausting. Make sure to deep clean the house before bringing in all your belongings, or hire move-in house cleaners.
Depending on how much stuff you own, it may be worth it to pay movers to take care of that for you.
Carrying large furniture into a home is always risky, as it's easy to damage walls, floors, and doors.
Congratulations, you now have a house of your own! Now it's time to turn the house into a home.
Homeowner Help; Maintenance and Repairs
If you got a good deal on the house, it likely had a few issues. Hopefully, you were aware of those before you signed on the dotted line.
Now you get to start making homeowner repairs before getting to the fun part.
Here are the most important house repairs to consider right away.
New Roof
Your roof is your home's most important defense. It keeps your house safe and dry from fierce weather.
It also helps to maintain a comfortable temperature.
Outdated roofs run the risk of leaks, which can cause much bigger problems if ignored.
Plus, an old roof probably isn't insulating your home very well. This can waste hundreds of dollars per year in energy costs.
Search for "roofers near me," to find a local roofing company. Get quotes from two or three and have the new roof installed as soon as possible.
New Windows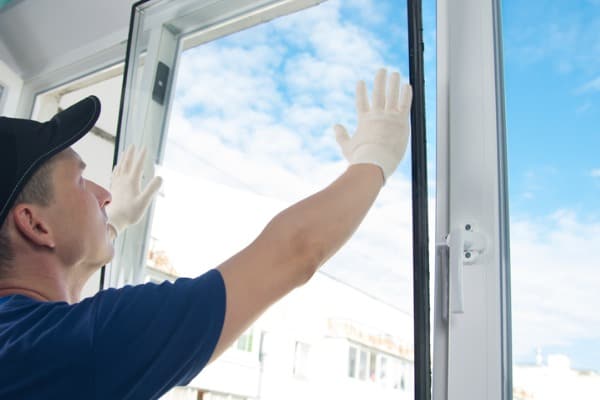 Nothing is more frustrating than windows that are hard to open or hard to see through.
Installing brand new windows will dramatically improve the appearance of your home.
They can also boost energy efficiency as well as reduce sound coming from outside.
Upgrade Appliances
Old, outdated appliances lead to ongoing homeowner maintenance.
Do yourself a favor and upgrade to modern, energy-efficient models. You may even qualify for tax rebates by doing so.
Plumbing Upgrades
Keeping your plumbing in working order is a normal part of routine house maintenance.
This means clearing drains, fixing a toilet flapper, and other tasks in the bathroom and kitchen.
Learn basic plumbing and home maintenance to keep your pipes, sinks, and toilets running well.
Replacing faucets and toilets and also lead to water savings, keeping more money in your pocket each month.
Learning Lifelong Skills
You don't have to know it all when you first move into your new home.
In fact, you don't have to know it all after a few years. You'll always be in the need of homeowner help.
A handy parent, friend, or neighbor will go a long way in keeping your home functioning properly.
Otherwise, watch videos online and teach yourself how to perform home maintenance tasks.
These are skills you're going to need your whole life, after all.
Looking for more information like this? Be sure to visit our blog today to keep reading.
(Visited 61 times, 1 visits today)