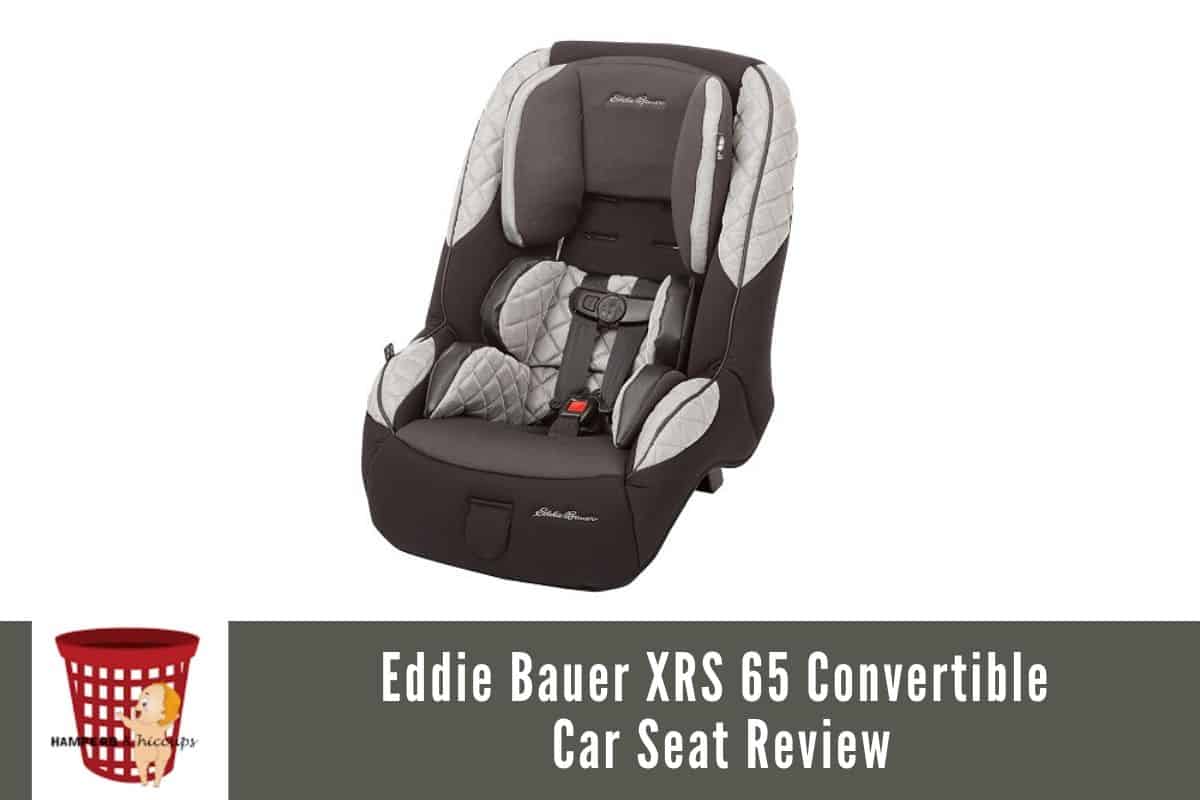 Your search for a car seat would have led you to a lot of excellent options to choose from. One of those excellent options would probably be the Eddie Bauer XRS 65 Convertible Car Seat. You have probably read a few reviews and heard a few recommendations as Eddie Bauer is very popular. However, before you finally decide to buy, it's best to have all the necessary information
In this article, we will tell you all there is to know about the Eddie Bauer 65. Check it out!
---
No products found.

Review
No products found.
No products found.
If you are considering the Eddie Bauer XRS 65 Convertible, then congratulations, you are on the right track. With its crash-tested side impact protection, your baby is fully safe in this car seat. Eddie Bauer also has 5 harness heights and 3 buckle locations ensuring that your baby is both safe and secured.
When it comes to comfort the Eddie Bauer is a near miss. With a well-padded base and straps, your child will enjoy excellent comfort while not feeling restrained. However, Eddie Bauer has a few reclining problems when not installed properly. This is due mainly to the major problem of The Eddie Bauer.
An excellent car seat by all accounts. However, installing this car seat can be a real pain. Countless complaints of the car seat not installing properly as it wriggles and shakes or reclines excessively has become synonymous with The Eddie Bauer.
This major shortcoming almost makes it hard to appreciate its affordable price and portable size. It also has a wide weight range, ranging from 5-40 rear-facing and 22-65 forward-facing. It also comes with a cute cupholder that comes in handy in holding drinks and snacks, especially during long trips.
The Eddie Bauer XRS 65 also comes with a head support for infants which can be adjusted as your baby grows or removed as they reach toddlerhood. 
Pros
Affordable
Portable
Side Impact Protection
Handy Removable Cupholder
Infant head support
Cons
Difficult to install
Difficult to use especially strap babies in
Not stroller compatible
Customer Sentiments
While a lot of parents love the Eddie Bauer XRS 65 for its excellent safety and comfort features a lot of parents hated it. The main complaint about this car seat was how difficult and sometimes impossible it is to install.
Specifications
Weight: 14.37 pounds
Product Dimensions: 21 x 18.6 x 23.8 inches
Harness type: 5 point
Carrying capacity: 5-65 pounds
No products found.
---
Factors To Be Considered When Selecting a Car Seat
Safety
The major purpose for buying a car seat is safety. As parents, the health and safety of our children is at the forefront of all our buying decisions. Therefore, before buying a car seat ask yourself this. Is it safe? Is it strong enough to protect my child in the event of a crash?
One easy way to clarify the answer to this question is to check the crash test performance of any baby carrier you are considering. The level of impact protection is also another criteria to look out for.
Comfort
Your baby would spend a lot of time in whichever car seat you choose. Therefore, a car seat that is flush and comfortable is very important. Legroom, strap padding, seat foam, adjustments and recline positions available. All these counts and they go a long way in ensuring that your child is happy and comfortable in the car.
Price
As parents, we want the best for our kids and would pay whatever it takes to get just that. When safety is involved the pressure is higher and we are more vulnerable. With a lot of overpriced car seats offering mediocre protection and comfort, it is very easy to make a regrettable choice.
Therefore when choosing a car seat don't just look at the price tag, take the pain to clarify all its necessary features and be sure you are getting full value for your money.
Durability and Longevity
How long can your baby use your selected car seat? This depends heavily on two broad points. The strength and durability of your chosen car seat as well as its weight limits. A car seat with a low weight limit would only serve your child through infancy and then you would have to buy another one for toddlerhood.
Portability and Flexibility
This is a two-in-one interrelated package. A car seat should be flexible in a lot of situations. An ideal car seat can double as a baby carrier, front-facing, and forward-facing car seat,  etc.
Portability is another major factor to consider especially if you have multiple vehicles. The hassles of carrying a heavy car seat from one place to another can be a real deal-breaker.
---
FAQ about the Eddie Bauer XRS 65
Is the Eddie Bauer XRS 65 Safe?
Yes. With its side impact protection and super reliable straps, the Eddie Bauer XRS is safe and comfortable. This car seat is also in line with all federal regulations for car seats
Is the Eddie Bauer XRS 65 compatible with a stroller?
No. The Eddie Bauer is designed to be permanently installed in the car and only brought out for maintenance or when your baby outgrows it. Therefore, it isn't designed to be stroller compatible
What do I do if my child seat doesn't rest properly in my car?
Although most car seats are built to be compatible with almost every car there are rare cases where your car seat model isn't fully compatible with your car. Sometimes forcing you to install the car seat awkwardly or loosely. In cases like this, it is advisable to return the car seat and purchase a different more compatible model. This applies especially when you are dealing with a car seat like the Eddie Bauer. A loose car seat is a very dangerous risk to cultivate.
---
Verdict
Eddie Bauer is an excellent car seat. Its stylish design and features make it safe, stylish and comfortable. The Eddie Bauer is a good buy especially if you are on a tight budget.
However, Eddie Bauer has one major flaw. It is sometimes difficult to install. When not installed properly a car seat's purpose is defeated. This law applies to the Eddie Bauer. Unless properly installed this car seat would wiggle and shake and recline wrongly. So if you aren't very good with your hands and installing things you might want to avoid this car seat. Alternatively, you can get a handyman to help you with the installation.
In the end, it all comes down to you. The Eddie Bauer is a good pick and would serve you well if properly installed. So provided you have a way to install it correctly, go for it and enjoy all its benefits.
(Visited 354 times, 1 visits today)