Throughout the world, there are major efforts to promote a greener lifestyle and there is no better place to start than at home.
Going green is a win-win way of living because it protects the world we live in while ensuring a healthier place for our family at a lesser cost in the long run.
One real hurdle to turning green is the belief that choosing greener design is not luxurious.
The great news is, this trend has made their way into construction and home design, and their creations are more dreamy than the conventional houses.
Should you get a new house then to achieve this meaningful way of living? The answer is, of course, no. You can make Eco-friendly designs as your next home project. Read on to know where to start best.
Opt for Electric Appliances
Today's modern electric home appliances (learn more) are designed to be as efficient as possible. They are cost-saving, energy-efficient devices that also help protect the environment. This includes everything from your kitchen appliances to the furnace that heats your home.
One can't discount the fact that an electric-powered household is safer to live in. For example, a wood-burning fireplace releases a lot of smoke that could result in a suffocation hazard in your place.
In addition, unlike fixed conventional gas pipelines, you can position your home appliances anywhere as long as there is an electrical outlet. Pipe leakage is also harder to detect and might be very expensive to fix.
Use Live Plants
Live plants can reduce your reliance on home air cleaning systems. Planting is one of the best budget-friendly options because they are considerably less expensive to purchase and maintain.
By adding green plants throughout your place, you reduce the level of pollutants and improve the quality of air around you.
It is also an easy way to supplement life to your interior design. Here are the most eco-friendly house plants that are aesthetically appealing you can buy:
Boston fern
• Bamboo palm
• Dragon tree
• Dracaena Janet Craig
• Weeping fig
• Dwarf date palm
• Rubber plant
• Corn plant
• Umbrella plant
• Sedge
Take Advantage of Window Treatments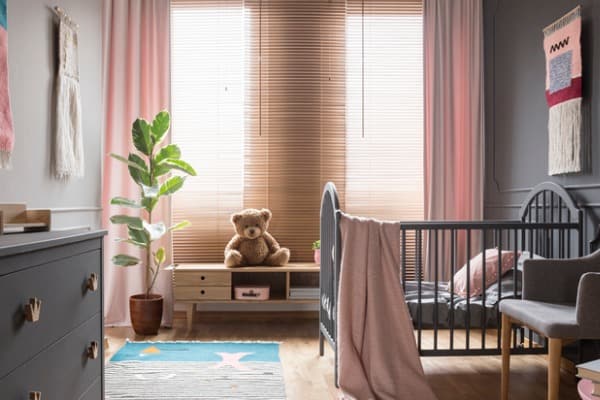 Window treatments not only enhance the ambiance of the room but it also helps promote a warmer interior environment during the cold season.
Choose blinds, insulated curtains to keep the winter heat in. While on the warmer time of the year, pick soft drapes to let the natural light illuminate and heat the room.
For starters, you can get cellular shades, shutters or roll shutters made of fabric and faux wood from recycled materials.
These window treatments are energy efficient and can elevate the look of your home because of the play of the fabric, texture and material in your interior.
Explore Alternative Countertops
While granite is a popular choice in modern homes, you can get just as much style and durability when choosing greener materials, such as bio-resins, natural wood products and recycled materials like aggregate or glass.
Sustainable countertops are non-toxic and don't emit chemicals that can seep into your food.
The details of the grain and mineralization of natural wood fiber and recycled countertops are equally as fabulous as the traditional ones.
Consider a Sustainable Deck
A beautiful deck is an ideal place to spend time with friends and family during the warmer months. However, a usual wood deck requires care and will split as it dries over time.
If you are looking for an eco-friendly, with minimal upkeep and long-lasting sturdiness, go with composite decking. You can also choose your desired color.
Go Green with Your Flooring
Wood floors are trendy and relatively easy to maintain, but they can also increase your home's carbon footprint. One stylish alternative is cork flooring.
It is warm, durable and it resists spills and stains. This flooring is manufactured from the leftovers that come from bottle-stopping factories.
You still get the stylish look of wood flooring, but with easier upkeep and an eco-friendlier finished product.
Invest in LED Lights
The easiest way to manage your electricity bill and reduce your carbon footprint is to invest in LED lights. LED lights consume low amount of electricity, contain no toxic elements and can last up to six times longer than traditional lighting solutions. Less replacements mean less repair. It is time and cost-effective and you really get the value of your money.
Install solar panels
The biggest long term investment for Eco-living is the installation of solar panels. This is an essential feature for any home for several reasons.
Going solar is making your electricity, thus, you no longer need to buy from your local utility. There could be times that you can sell back to the grid when the solar panels make more than enough power.
Solar is also one of the cleanest energy sources, with no greenhouse gas and CO2 emissions. Photovoltaic panels now also come with different designs that can complement your house.
They can be sexy, too, and be the focal point of your place from the outside.
(Visited 27 times, 1 visits today)