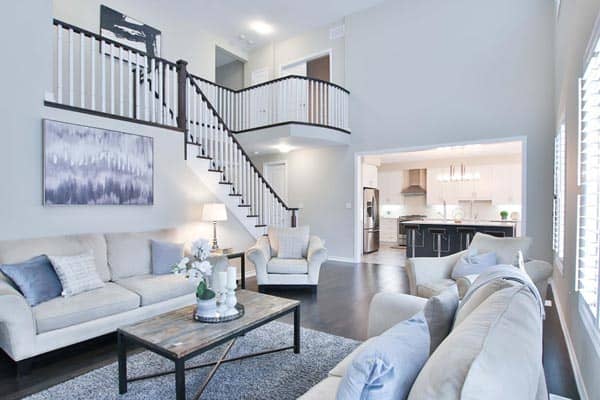 If you're looking to renovate your home, it can be an arduous process. Not only is there a lot of planning involved, but you'll also have to get all the necessary approvals and hire the right individuals for the job. However, when appropriately done, there's nothing more satisfying than a renovated home – especially if you plan on living in the property after its completion.
To keep yourself on track with your renovation, it's essential to have a renovation checklist. Not only will it make sure that you're sticking to timelines and budget, but it'll also ensure that you don't end up forgetting anything vital. Below are some of the key sections that you'll need to have in your renovation checklist for a successful house renovation.
Design and planning
You should spend a reasonable amount of time designing and planning your renovation. Things that you'd want to do in this stage include researching on how the space should look, creating a mood board with your preferred elements, and nailing down a firm set of thoughts as to how the remodeling should progress.
You should have a clear vision of what you'd want the end product to be. Take all the time you need as it's much cheaper and less of a headache to make any edits before the actual renovation occurs.
Create a budget
It's vital to know much money you're going to be spending on your renovation. If you're unsure where to start, you can gather some quotes or seek an average price from architects or home renovators.
As a tip, you'd want to set aside a bit of extra money as there's a high chance that you'll go over budget. or example, after the renovation is complete, there will be a lot of waste that needs to be disposed of and you need an efficient company like ewm dumpster to do that.
Get approval
Once you've settled on the scope, it's time to make your dreams a reality. Before diving right into the renovation, you may need to run your plans through your local council. Some extensive renovations, such as significantly modifying the external appearance of your home, will require approval from the council.
Getting your dream team
After receiving approval, it's time to figure out who you need to complete your renovation. While you could do everything on your own, it can be stressful and incredibly time-consuming. Instead, you could hire a builder to help you manage the entire project and professionals who'll get the renovation works done to the highest standard.
The renovation begins
When it comes to the actual renovation, large projects must be done before everything else. Examples include:
Roof replacements or repairs
Foundation repairs such as weakened walls and carrying beams
Replacement of damaged windows
Repair or replacement of sidings
Once that's done, you'll then proceed with the demolition and disposal of sections of the house before installing structural carpentry. This will include constructing new walls, moving walls, adding beams, punching in new doors, and adding new construction windows.
The last part of the renovation process includes installing HVAC ductwork, electrical and plumbing followed by window installation, laying the insulation, and closing the walls with drywall.
Proper painting is key
After the above renovation elements are complete, you'll then focus on the interiors. Since you've already spent so much time on the renovation, it's best to hire a professional painter or painting service for the job. After all the money that you've spent on the project, the last thing you'd want is a bad paint job as it could decrease the value of your property.
Making the final touches
Once the interiors are complete, you'll proceed with installing the flooring and working on the exterior of the house. This includes any buildings that may be detached from the main house. Some examples include sunrooms and swimming pools.
After the final touches are done, that concludes the entire renovation project. You'll then take a walk around the job to ensure that everything has been completed according to your needs. Usually, you'll also be entitled to a defect period as per your contract. Don't forget to also get all of the official certifications from your builder, electrician, etc. to confirm that the work has been done according to local standards.
(Visited 24 times, 1 visits today)