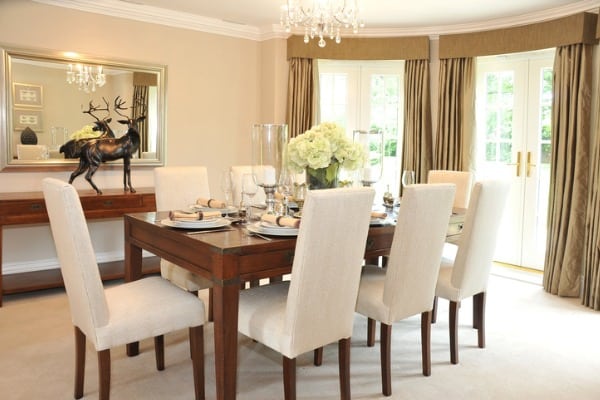 Buying furniture seems the easiest job? Is it? Never ever is buying decor an easy job.
In fact, it is the greatest challenge ever! If you are in the UK, you know the struggle!
There is a massive choice when you explore furniture and decor in this part of the world.
In addition, modern decor is complex enough to confuse and you may think whether you should buy something or not. Such a challenge it is!
Specifically, when you want to buy a dining table with a set of chairs, the confusion is great.
You can never figure out which is the perfect choice. You may explore a dining table and chairs sale online or in-store, however, finding a perfect one is not easy.
The main reason is the excessive choice and variety. So, you can't identify what to choose and what to not.
However, if you follow certain tips, you can definitely find and buy the right set of dining table and chairs.
Are you looking to buy a dining table with a few chairs but you don't know how to get to your destination?
We are here with a detailed guide! Here is what you should look for when buying a dining table and chairs!
The Modern Trends
First of all, you must be aware of the modern furniture trends. You have to know what people are preferring and what they are choosing for their dining areas.
You should go for the latest trends and at the same time, keep your needs considered, don't ignore your needs.
Size of the Dining Table
The size of your dining table matters a lot. There are different sizes available in the market.
However, you have to choose the size that is ideal. It mainly depends on your needs, for instance, the number of dining chairs you would want and the number of people to be entertained etc.
Space in Your Dining Area
As important as your dining table size is; the space within your dining area is also significant.
Measure the space of your dining room first before you choose the size of the dining table.
After all, the dining table must fit perfectly within the space you have in your dining area.
Shape of the Dining Table
There are different shapes available in the dining tables. There are rectangular dining tables as well as round dining tables.
Round dining tables are ideal if you have a lack of space in your dining area. Rectangular dining tables look more gorgeous and provide more seating capacity around it.
Material of the Dining Table
This is easily the most important factor to consider when exploring a dining table and chairs sale. You must know which is the right material to choose.
There are different materials used for manufacturing dining tables as well as chairs. Some of them include marble, wood, glass and high gloss.
There are a few advantages and drawbacks of each of these materials. Know those drawbacks and benefits before choosing any material.
For instance, wood is the most durable, marble can be replaced, high gloss and glass are more elegant but lack durability.
Number of Dining Chairs
You have to decide on the number of dining chairs as well. Generally, it depends on the size of the dining table.
There can be a couple of chairs, four, six, eight, ten, twelve or more. You can choose the number of chairs as per your requirement but keep the size of the table in your mind while doing so.
Extending or Non-Extending Dining Table?
There is a special type of dining table known as the extending dining table. This is a modern one that you can choose as well.
It has a changeable size. The table top can be enhanced as per your requirement.
Your Budget
Your budget is also a factor to count. You don't always need to break the bank for this purpose.
You can check the prices on different stores and then find the right price for it. Don't pay extra, rather choose the right store to buy your dining table.
Where to Buy Your Dining Table & Chairs?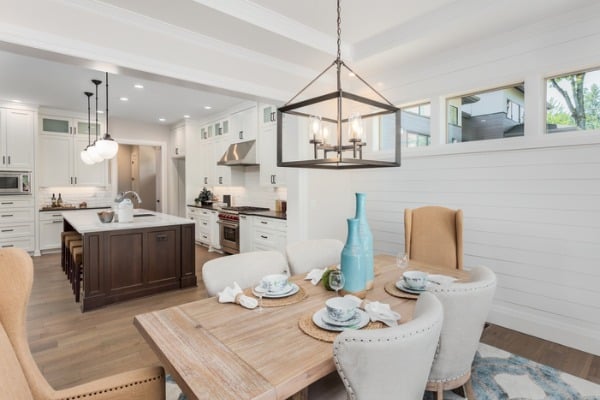 Talking about the right store to buy dining table and chairs, there is no better store than Furniture in Fashion.
It is a great platform where you can buy your favorite dining tables as well as dining chairs at the most economical prices. So, explore Furniture in Fashion and find the masterpieces to buy!
(Visited 22 times, 1 visits today)