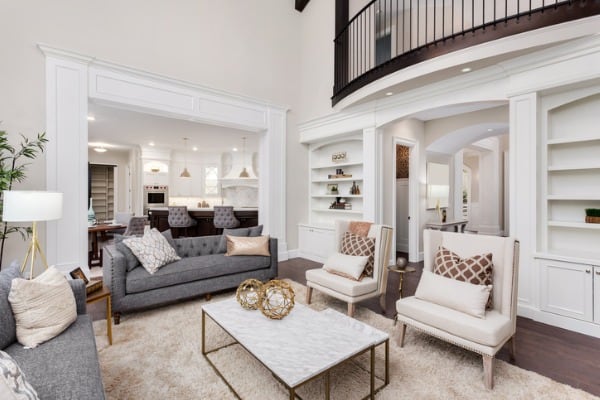 Moving into a new home is extremely exciting and a huge investment. You will create new memories in the home to last a lifetime.
But before all that, you need to furnish your home with beautiful furniture. Choosing the right furniture is a nightmare for most people.
The appearance of your home will significantly determine what type of furniture you need. Purchase furniture that satisfies your style and addresses your needs and budget.
The following are some of the factors to consider while purchasing furniture for your new home.
Functionality: Analyze your need and wants
Most people always make the mistake of doing what everyone does when furnishing their homes: they buy a sofa, television, a dining table, and chair for the living room because it is what everyone does.
However, you need to think about your space and how well you can maximize it. Maybe you don't have enough space to fit a dining set and sofas.
It is important to analyze the activities you will do in the area you are furnishing. Buy furniture that is most important in achieving the function of the space.
Take measurements of your space
Free movement is one of the key factors to consider before deciding on what size of furniture to purchase.
The furniture should be able to fit comfortably in a home and leave enough space to allow free movement. For instance, if you buy a large size BFX Furniture for a tinny living room, you and your loved ones won't be able to move freely.
It also makes the room look stuffy and unappealing. Measure the size of your room and buy furniture that fits well with the space leaving enough space for movement.
Harmony: materials and colors
The furniture you purchase must match harmoniously with the type of space in which you put them. Meaning, you have to consider the color of the floor and walls, the type of ceiling, and its color.
In case you have a neutral space, you are free to combine a variety of colors to achieve a beautiful living space.
But if the space already has a lot of colors, consider buying lighter colored furniture that does not interrupt the visual effect of the room.
Do not rush the purchase
Don't be carried away with impulse buying when furnishing your home. You need to have a clear picture of the style and needs.
Research and compare prices, materials, and quality to get the best item at a good price. To rush is risky and you might buy furniture that will not fit your space or style and function.
Define your style
You need to define a style that matches your personality before making a purchase. Do not be carried away with fashion and current trends.
Find a style that will make you feel connected and comfortable in your living space.
Conclusion
People imagine having a beautifully furnished home. To achieve that you have to get the best BFX Furniture that fits your style and lifestyle.
Buy quality furniture that is within your budget and the correct size to avoid a stuffed space.
(Visited 63 times, 1 visits today)