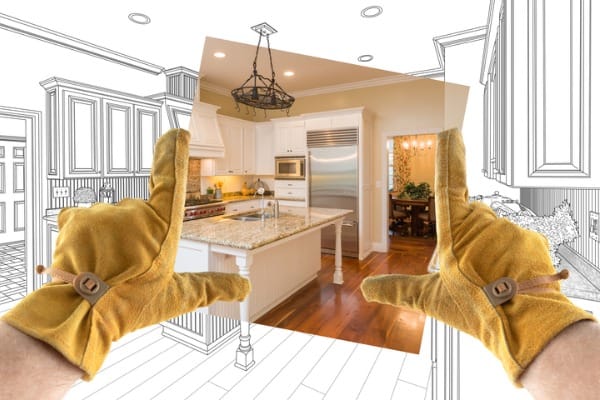 When it comes to kitchen remodeling, there are plenty of different reasons for why you should opt for doing so – some of the reasons being a lot less obvious than the others, but nonetheless just as much important.
So, whether you are considering renovating your kitchen because you have just moved into a new home, or because you didn't work on your kitchen for quite a while, or if you have, perhaps, just stumbled upon this article by an accident – in this article, you are going to find out if your kitchen needs a remodeling through 8 different examples.
1. Your Kitchen Should Reflect Your Lifestyle
The thing is, we all live different lives, no matter how similar on the surface they might seem sometimes.
That being said, what should reflect our preferences and needs more than the spaces that we live in, provided that we have control over those factors?
So, if you happen to be able to financially support reflecting your lifestyle to the place that you live in, you should absolutely do so!
Kitchens have so much potential and depending on how you utilize them, that potential should be tended to.
The thing is, when it comes to new kitchens, they can vary a lot.
For example, if you're an avid cook, you might want plenty of work surface space in your kitchen and all the latest gadgets that are going to enhance your cooking experience.
On the other hand, if your priority is to have a large comfortable area to relax and entertain guests, go for a space that is spacious enough to fit the whole family on holiday.
2. Your Storage Space Running Low?
Now, whatever the size, design, or the choice of the utilization of your kitchen, the probability is high that you really need to get the most out of the space available.
Not that many things can be more frustrating in a kitchen than when space is poorly utilized and inefficient, leaving you with no room to cook, prep, or store everything, which in most times ends up with you just stacking things on top of each other.
So, if you happen to find yourself in a scenario that you are afraid to open a cupboard since you are afraid that something is going to fall out, or in a scenario that is less extreme in which you are starting to realize that all the stuff that you own has outgrown your kitchen – it's time to remodel your kitchen.
3. Utilization of Space Is Important
We have talked about the lack of storage space in the text above, but there really is more to it than just the size of the kitchen.
Nowadays, there are plenty of alternative storage options that are able to transform a pretty small kitchen in such a manner that it makes it more storage efficient than a larger kitchen.
That being said, if you want to save space in order to utilize it for a different purpose, there are options, so, be sure to do your research on that if you are interested.
4. Improving The Looks Shouldn't Be An Afterthought
So, here's the thing – it's not superficial to invest in the looks, whatever we are talking about!
After all, you are the one that is going to spend a lot of time in your kitchen, so, why shouldn't you remodel it in such a manner that you are enjoying your time there?
There are many different reasons for remodeling a kitchen based on the looks, for instance – maybe you have just moved into a brand new home and everything is perfect, but the kitchen looks like everything but what you want it to look.
Another scenario, maybe you have gone through a rough phase and just want to remove everything that aesthetically reminds you of that experience and the kitchen happens to be one of those things.
Whatever the case maybe – it is okay to remodel your kitchen if you, well, just don't like it.
5. Old Appliances Need To Be Replaced
This is pretty important, even though it's absolutely understandable to hold appliances that have been with you through it all close to your heart, if they are so old that they are malfunctioning on a daily basis – it's time for a change.
A remodel is a great chance for you to replace and upgrade your appliances with the latest models.
And let's be clear, this is not just for being up to date – by opting for new appliances not only can you install better-looking equipment with more features, but you can also enjoy the latest energy-saving and sustainable designs as well.
6. Does Cleaning Seem To Be Taking Forever?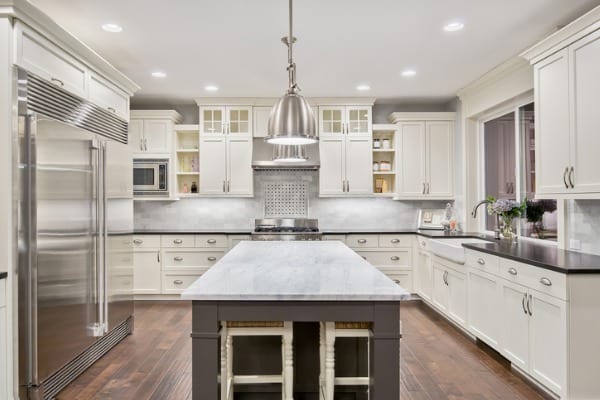 If you are one of the people that doesn't, by any means, enjoy cleaning and yet you constantly find yourself in such a situation that you have to rub your kitchen for a couple of hours just so that it can look presentable – maybe it's time for a change.
There are so many materials on the market that are going to make the whole process a lot easier, and it's absolutely going to be worth it.
So, whether you opt for stainless steel surfaces, granite, new tile with fresh grout, or laminate surfaces – it's going to make cleaning a lot easier.
7. Consider The Safety Aspect
Everything about the looks and preferences is off the table if your safety is compromised.
That being said, if there is any reason for you to suspect that there is an aspect of your kitchen that has the potential to harm you – be sure to act on it as soon as possible!
Did you know that it's estimated that over 40% of home fires start in the kitchen?
Don't let this happen to you, this scenario can easily be avoided since the reason for such a fire is most often due to a combination of outdated appliances and dangerously obsolete material.
8. Remodeling Your Kitchen Increases Your Home Value
The last but definitely not the least point in this article is the fact that how much you invest in your kitchen is heavily going to affect the price of your home if you happen to put it on the market at some point.
So basically, if you ever do decide to sell the home, a properly designed and fitted kitchen makes it easier to find a speedy buyer at a really good price.
In the end, one article just can't possibly assess every reason for why you should opt for remodeling your kitchen, but all the examples that we provided are significant, so, be sure to assess them well.
And let's be real, the kitchen has the potential to be so much more than an oversight!
That being said, if you have any reason to think that your kitchen needs remodeling, the probability is high that it really does. So, go, remodel, and have fun doing so!
(Visited 35 times, 1 visits today)