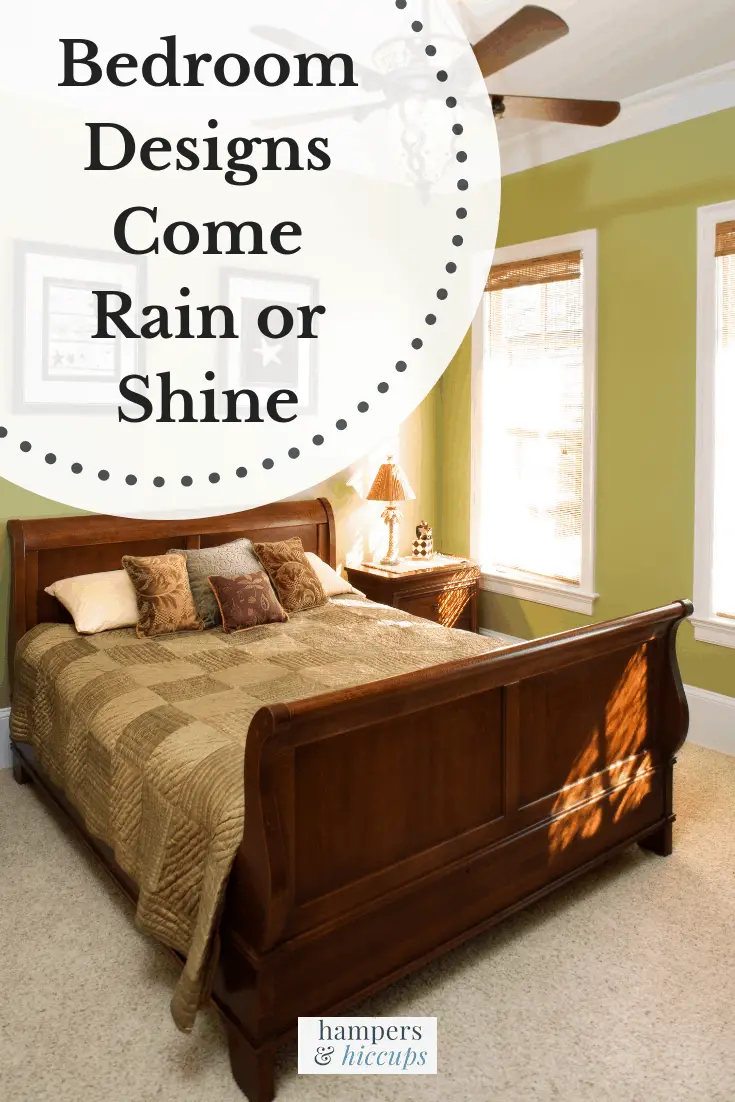 When it comes to perfecting your bedroom, few things are more important than a design which helps you sleep. That is, after all, the primary function of the room. That's not to say that things like your decor and accessories don't matter, of course. Often, our bedrooms are the spaces in which we express ourselves the most. But, to think that paint colors are the only thing which matter in bedroom designs would be naive.
Bedroom Designs Come Rain Or Shine
In truth, there's a whole lot more to designing a bedroom you can feel comfortable in. Everything, from the positioning of your bed to temperature can hamper sleep. And, if you don't get enough of that, it won't be long until you come to resent your bedroom. When deciding where to put your bed, consider where moonlight would come in through a crack in a window blind or curtain and bother you so you can maximize your sleep. Now you need information about how to ensure you retain the right temperature. Lucky for you, your design choices can have significant standing here, too. We're going to look at a few additions which could put an end to night time temperature fluctuations.
Your duvet
If you don't fancy redesigning your whole bedroom, note that the right duvet could be all it takes to make this a cozy space. You might not think this has much to do with design, but your duvet and its covers are the most visible thing in that room. Of course, your duvet does more than keeping things looking good. It's also responsible for temperature troubles both ways. A duvet which is too thick will cause overheating, while a thin option will leave you cold. The best answer here, then, is to invest in a summer and winter duvet. By keeping both of these dressed, you can switch and change as and when it comes to bedtime. This will keep the appearance of your room fresh, while also providing what you need.

A ceiling fan
Sometimes, of course, even a thin duvet isn't enough to cool us down. On these nights, we throw the covers off and still overheat. Some choose to switch on the air con, but that means having to put up with sound. Luckily, we have a better solution for you. If you need a fast way to cool down at night, a ceiling fan like those found at ModernFanOutlet or SplendidFans.com could be the way to do it. By choosing the right design, you can ensure this looks fantastic. It also guarantees you can stay cool with way less noise than your air con brings.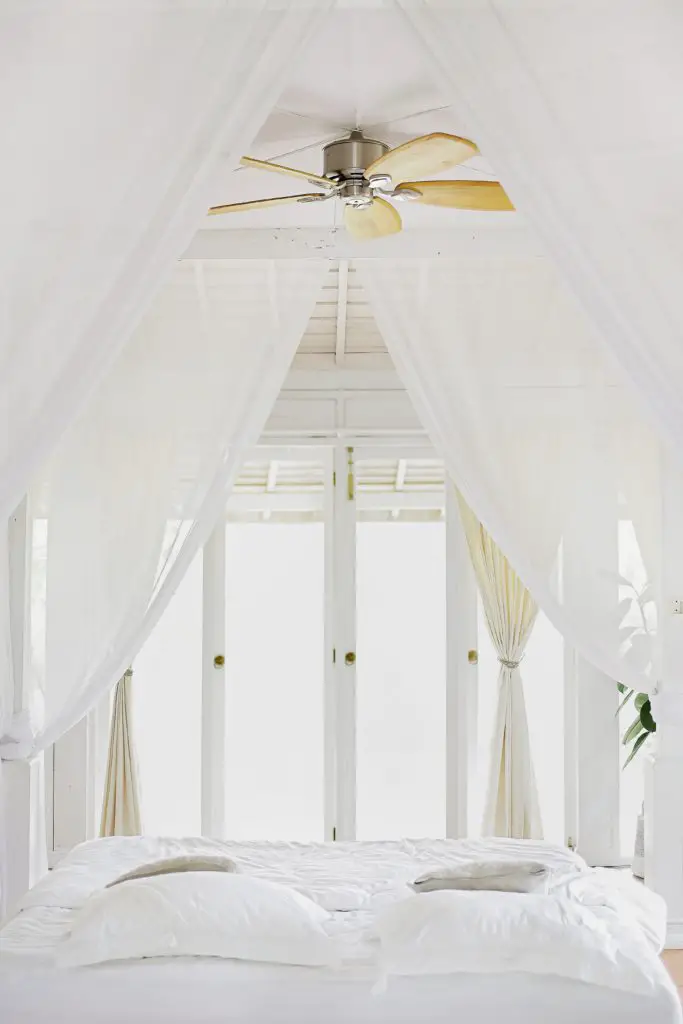 Blinds for your windows
Bedroom curtains can work wonders for design. Nothing beats a matching duvet-curtain combo. But there are downsides to curtains. Namely, they do nothing at all to trap heat in your bedroom. That's why it's well worth considering blinds instead. By choosing right here, this can still benefit your overall bedroom design. Blinds also allow you to keep warm air in by sealing your windows more than curtains would. What could be better for keeping you snug as you sleep?
(Visited 22 times, 1 visits today)