It's possible that humans aren't supposed to live a life of routine, of the same existence day in, day out, forever. We need diversity; it wakes up the brain cells and prevents us from becoming too stuck in the same old, same old. But of course, sometimes it's easier said than done. We mix up our routine slightly by taking a trip to somewhere new, but we'll still have to return home. And in fact, it's our home that often becomes monotonous; it's not as if we can decorate our house every time we get slightly bored. The good news is that there are some simpler ways to make your home feel like new. We take a look at them below.
---
Easy Ways to Make Your Home Feel Like New
Switch Out the Covers
You love your couch, but it can quickly become grimy and feel a little dated. And because they're so big, their colors usually have a huge effect on the overall feel of the room. There's a simple solution to mixing up their look, and making them feel slightly newer: change their covers. It's good practice to buy a few different sets of couch (or just pillow) covers, and have them on rotation: yellow and other light colors for spring, dark hues for fall, and so on.
Fresh Scents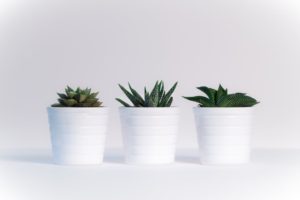 A home can look fresh yet feel slightly off. And that makes sense, because the overall feel of a property is influenced by so much more than just the aesthetics, which is just one component of the whole makeup. You can make your home feel extra fresh by buying a cold air diffuser from aromatech, which will allow you to diffuse aroma oils throughout your home. You can also look at buying fresh flowers on occasion, and, on summer days, leaving those windows open so you can get that all-natural, fresh air into your property.
Let There Be Light
Lighting has a tremendous impact on our mood. On cloudy days, we feel a little tired and unmotivated. On fresh spring days, we're in love with everyone and everything. So think of the lighting in your home as the weather: what type of eternal day is it in your house? If it's dark and dingy, you can freshen things up by improving your lighting. This could involve letting in more natural light, or just making better use of artificial lighting.
Art and Fixtures
You spend a lot of time in your home, and, it's possible that you walk around it on autopilot. You don't even notice what your house really looks like anymore. One way to change that is to add a work of art to the walls, or, if you already have some hanging up, changing their position. You might also want to think about moving your furniture around. You'll have gotten so used to how things currently look that it'll feel like a breath of fresh air once they're in new positions.
Take the above tips and make sure you're sweeping the dust from the corners, and your home will always feel like a fresh spring day!
(Visited 19 times, 1 visits today)