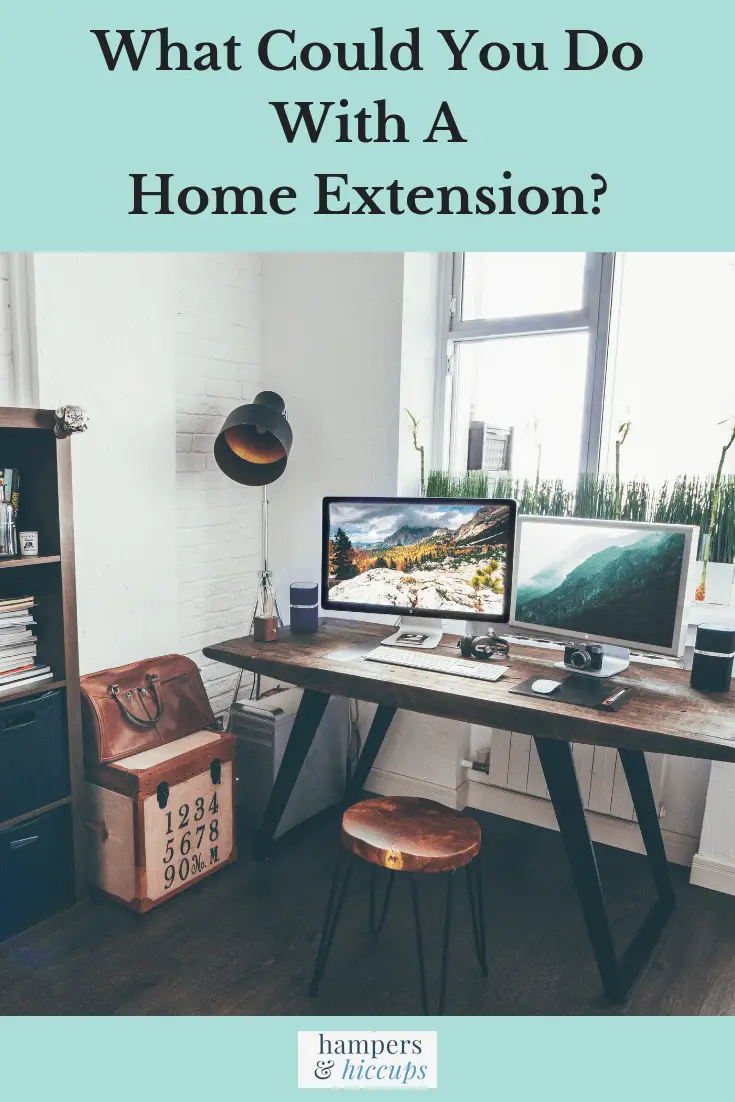 There are loads of reasons why you should opt for a home extension. With a few renovations, you can give your home a makeover and have the extra space to do something new with your property. We have some ideas for you here, whether you convert the loft or basement, or knock down a few walls to extend existing rooms within your house. Just be sure to call in the professionals if your DIY skills are lacking, as you won't be able to do much in your home if you reduce everything to rubble.
What Could You Do With A Home Extension?
Create a home office
If you run your own business, or need space to work on any project that befits your employment or hobbies, then consider converting an existing room into your dream home office. It should be somewhere away from the noise that exists around the rest of your home, so be it at the top or bottom of your house, or anywhere in between, ensure you pick a spot that will be conducive to a peaceful working environment. Oh, and don't forget to hang that 'Do Not Disturb' sign on your door.
Prepare a guest room
By extending your property, you may finally have that space that your guests have always wanted. Probably tired of sleeping on the sofa in the living room, with the lack of privacy that can entail, a bedroom to call their own while they are staying with you will make them want to extend their time with you that much longer (whether you like it or not). You might also want to renovate further and give them their own en suite bathroom too!
Max up the fun factor with a games room
This could be the place for both you and your friends, giving you the opportunity to play whatever games interest you. You might want to set up a video games console and dance mat in one corner of the room. In the center, you might have a ping-pong table. And in the other corner, a table big enough for all of the board games you and your besties enjoy. Or do whatever you want in the room, provided it gives you scope for fun, be that alone or with others!
Set up a home cinema
With a comfortable seating arrangement, drinks and snack bar, and your very own home cinema setup, you need never spend a fortune going to the flicks again. Perfect for your converted basement, although you might still want to renovate further to shield the noise of your chosen movie away from your neighbors. You don't want any noise complaints, after all!
Transform your basement into a home gym
Why suffer the increasing expense of a gym membership when you can create a gym in your own home. By purchasing the gym equipment you would normally use for your fitness routine, you can work out at a time that suits you. Just don't forget a music system to maximize your adrenaline during your workout session.
Big up your rooms!
Extend existing rooms into something with more functionality; a dining area in your kitchen, for example, or a play area for the kids in the living room. If you can sacrifice any existing area of your home to enlarge the space in another, you will finally have the room you need for whatever lurks within the realms of your imagination.
Well, those were our ideas, but you may well have your own. Let us know if you do! Then do all the research necessary to extend your home into something that suits your needs and desires, whatever they may be. Thanks for reading!