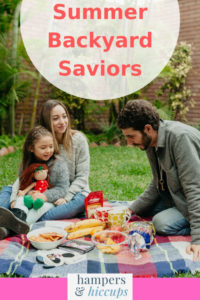 There is nothing quite like spending time enjoying the summer backyard dream. You can relax, enjoy the sunshine, play games, have a picnic with your kids, or just sit back and nap the afternoon away: it's bliss.
Or at least, it should be.
For many homeowners, idyllic summer days spent enjoying their backyard are more of a daydream than a reality. There's nothing quite so disappointing as planning to spend a day outdoors, only to discover that the idea of doing so is so much more attractive than the real experience, as a number of issues raise their heads and ultimately frustrate your plans. To ensure that you avoid these issues, and are thus able to make the most of your backyard this summer, here's a list of summer saviors you'll want to consider…
Summer Backyard Saviors
#1 – Effective pest control
While we all manicure, prune, and control our lawns, there's no denying that we have far less control over this area than we do over other areas of our home. Unfortunately, this can mean that our backyard develop issues with pests incredibly quickly, and the presence of unwanted critters is more than enough to ruin a pleasant day spent enjoying the sunshine. Thankfully, experts such as Chem-Free Pest & Lawn can help to ensure pest-blighted days are a distant memory, so you can enjoy your time outside without having to worry about interruptions from uninvited guests.
#2 – Sun protection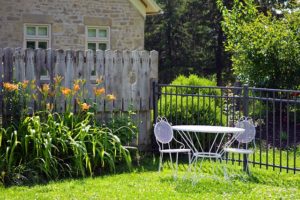 Few things can ruin a blissful day enjoying the sunshine quite like a bad case of sunburn, so preventing such an occurrence should be a major priority this summer. While sunblock can – and should – be used, sunblock alone can't be trusted to ensure your full protection, not least because coverage needs to be topped up more frequently than most people remember to do. In addition to sunblock, look to introduce shade to various parts of your garden; you can use shade sails, parasols, or trees to help ensure there's always a comfortable spot to retreat to when the sun is bearing down.
#3 – Inconvenience
You finally settle down to relax, book in hand, delighting in the sound of your children playing… and then you realize you've left your sunblock in the house. You grab it, sit back down, and then realize you've left your drink behind too, and that you're not wearing your sun hat, so you go to retrieve them… and on and on it continues.
Having to continually head back into the house to retrieve something you have forgotten can spoil what is meant to be a relaxing experience, so it's always worth preparing for a day spent in your backyard in a similar manner to how you would prepare for a day at the beach. You can simply assemble a bag of everything you might need and carry it out with you, so you can spend more time enjoying the outdoors than constantly having to disturb your peace and return to the house.
In conclusion
The above ideas can help to ensure that you, and your family, are able to make the most of every second you spend in your garden this summer – enjoy!
(Visited 37 times, 1 visits today)