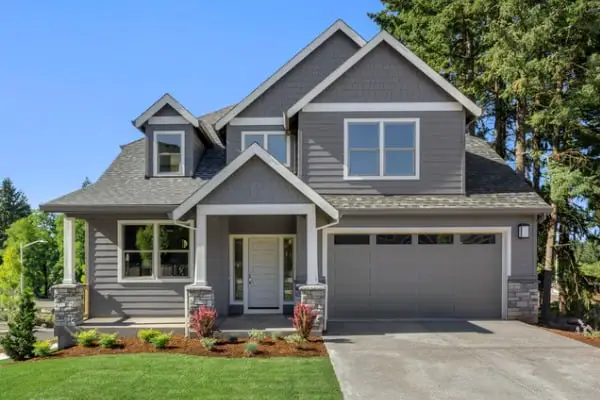 When you have the opportunity to finally have a home of your own, the best part is that you get to make all the decisions in terms of decor and setting.
A normal routine often tends to get boring and monotonous, so do your surroundings if kept the same for many years.
The only constant thing is change, and a change is always welcome and necessary to invigorate your mind. Your home, too, needs an occasional upheaval to make you feel good.
You don't need a complete renovation or go overboard with the budget to spice up your home. A few changes and additions here and there, and you're good.
Here is a list of 7 small changes that can spice up your home fabulously.
1. Freshen It up with Greenery
Whether you are living in an apartment, a cottage, or a bungalow, greens always give a fresh and natural look to your home.
Plants, especially flowering ones, will give your home a fresh and inviting appeal. Adding greens to your home fits even in the tightest budget as they do not cost much.
It not only adds brightness and cheer to your home but also a pleasant fragrance. Even if you live in a small house, a green corner of potted plants will do wonders for the ambiance.
If you have a small terrace, install a terrace garden, it is ideal for growing herbs and vegetables, too.
To liven up your balcony, use artificial grass lawns; this will give you a feeling of being outdoors amid nature. It is one of the best options for nature lovers.
2. Play with the Lights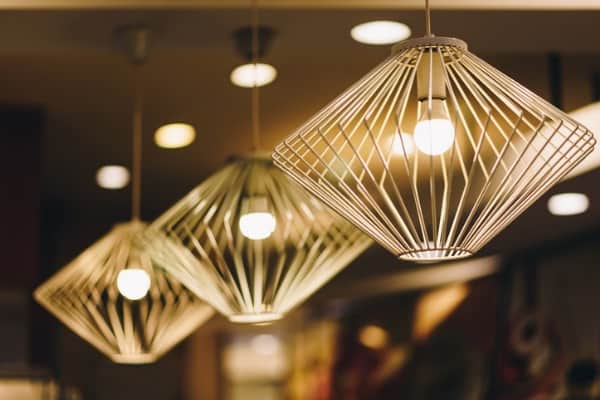 In earlier days, lights were only used for functional purposes. Today, they are used to brighten up a room, adding glamour and sophistication to it.
The way a room is lit up says a lot about its occupants. Even a slight change in the lighting can alter your perception of the house. However, focus as much as possible on natural lighting. Use light material for curtains and blinds so that maximum natural light will filter in.
Apart from natural lighting, there are many options available for artificial lighting.
Chandeliers, wall sconces, dimly lit colorful lamps, and LEDs are a few ways you can light up your home beautifully.
Go in for LED ceiling lights that will brighten up your room considerably, and they add an impression of luxury to even the most basic room.
Fairy lights or string lights are other options that will add to any room's aesthetic beauty and are especially desirable for children's rooms.
3. Blinds and Curtains
A simple change in the window blinds creates a very different look to your house. Blinds can be used to give an entirely different appearance to the room.
The drapers at https://www.blinds-2go.co.uk/roller_blinds.asp display a wide range of blackout blinds that will prevent light and cold air from filtering into the room and will make the room attractive at the same time.
It is a creative alternate option to liven up a room. The choice of curtains depends on how much natural light you want to filter into your room.
If you want a blackout effect, use heavy upholstery. Light, airy material can be used if you want your room to leave a spacious impression.
4. Color It Bright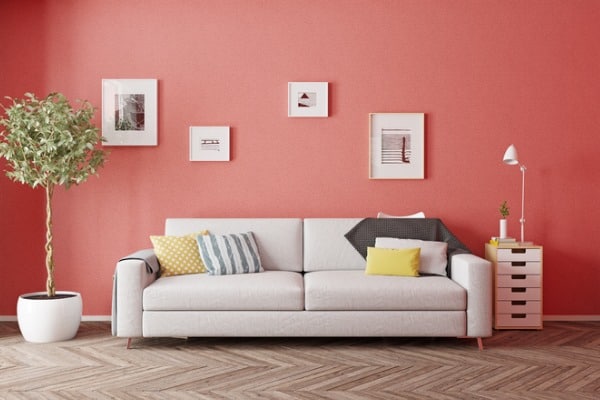 The right colors can make a big difference to your home. You can either go for a harmonious color combination or use contrasts to brighten your room.
Paint one wall in a contrasting color to make the room appear vibrant. Gone are the days of pastels, a simple, plain, painted wall is also out of vogue. These are the days of brightening up your rooms.
Walls can be painted in a variety of gradients and textures. If you are artistic, use colorful wallpaper.
You can have a wallpaper with a beautiful painting for one wall and use a soft, mellow, designed wallpaper on the other three sides.
Additionally, a fresh coat of paint on old furniture will give it a brand new look.
5. Dress Up Your Walls
Beautiful paintings in wooden frames mounted on the walls add cheer and color to the room. You don't need to invest in stately art or masterpieces extravagantly.
Simple, beautiful, colorful paintings will do wonders to dull walls. One wall in a room can be mounted with planters to give it a fresh, green look.
However, ensure that the wall was painted with waterproof paint, so the water does not seep into it.
Family photographs and portraits mounted strategically on a wall add character and personality to a room. Sculptures, wall hangings, and decals can also be used to decorate an otherwise dull wall.
6. Add Metallic Detailing
There is nothing to beat the sophistication of a gold or silver shimmer. A bit of metallic shimmer or gold leafing added to any old, drab furniture will transform it drastically and give it a new look completely.
Even old lampshades can be magically transformed with trimmings of gold leafing. You can even mount gold wall mirrors on the room's walls for a luxurious feel.
A gold or silver framed effect can also be added to the cabinets and built-in storage space, blending in with the room's new theme.
7. Change the Door Knobs and Handles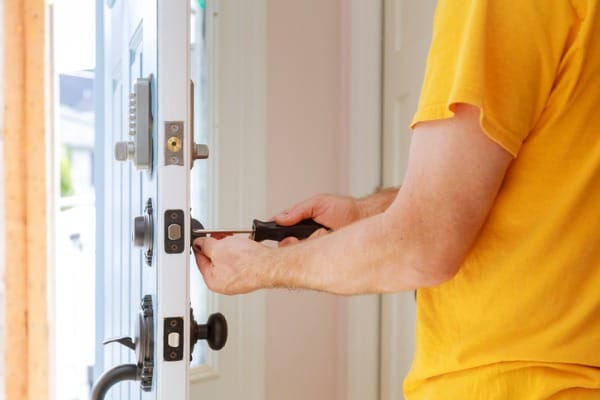 The old, dull, and boring door knobs and handles are passe. They have given way to a wide range of attractive options available in the market.
Some doorknob options available in the market are classic, modern, rustic, and antique. You can choose any of these depending on the style and theme you want for your room.
There are a wide variety of finishes that can be used for the doorknobs, bronze, brass, chrome, nickel, stainless steel, and many more. They add glitz and glamour to any door.
When there are so many options available, why be a prisoner to monotony and dullness. Just a few tweaks here and there, and your home will be spruced up and new.
So, go ahead and revamp your home and indulge in the luxurious ambiance you have created.
(Visited 13 times, 1 visits today)