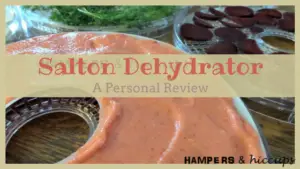 Hey all!  Reviews are a fairly new thing to me.  I've only done one in the past.  This is the first time I'll be reviewing a physical product, so it's another first in my blogging portfolio!  Today I'm going to be reviewing a Salton Dehydrator. The Salton DH1454 Collapsible Dehydrator, to be exact.
Full disclosure, Salton is not paying  me to write this post.  I'm doing so as an educational service.  The affiliate links are for the Amazon Associates program.
Sale
Last update on 2022-09-16 / Affiliate links / Images from Amazon Product Advertising API
For Christmas, my parents bought me a Salton Dehydrator.  It's something I've always kind of wondered about, but never bothered to look into because I figured it would just be another gadget to clutter up my house.
I was wrong.
I love dehydrating!  I've done apples, bananas, beets, herbs (dill + parsley), multiple fruit roll ups, and some veggie/fruit pulp so far, with ambition to do much more in the coming months.  Gotta get practiced before my garden harvest!
---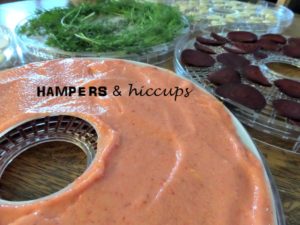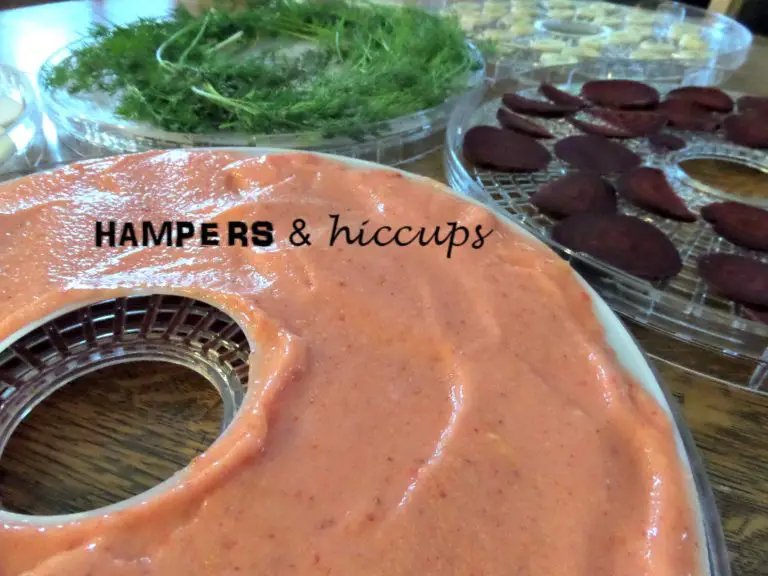 Easy to use – the only controls are an on/off switch and a temperature dial.  Simple enough for the earliest of beginners.
Collapsible trays – this dehydrator comes with 5 trays.  They can be stacked one way to minimize space, or stacked a different way to expand the space between trays.
Extras – the Salton Dehydrator comes with a fruit roll up tray + a herb tray.  Some higher end dehydrators don't come with these.
Easy to clean – at first I was nervous about cleaning my new dehydrator because of all the holes in the trays.  My worries were quickly put to rest; the pieces are super easy to wash and there are no parts and pieces to take apart.
Sleek design – the Salton Dehydrator has a clean, modern design, perfect for any kitchen.
Cost – this is a perfectly cost effective option for those of us just starting out on a dehydrating journey.
---
What I don't love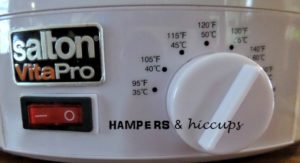 Noise – the noise level of this machine was shocking to me at first.  I guess I was expecting something silent.  It's not loud, by any means, but you can tell it's running.  A smidge quieter than my dishwasher.
Drying time – I'm still experimenting, so this could be my own fault, but I find the drying time is much longer than the manual suggests.
---
Take time to learn + practice
Don't rush it – turn the temp lower + dehydrate longer if necessary
Use parchment paper for additional fruit roll up trays
Don't crowd the trays – allow for optimum air flow
---
Conclusion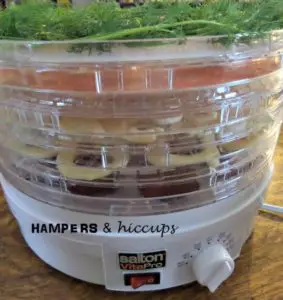 Overall, I'm very impressed with my new "toy".  It produces quality product in the end and has been very consistent through my experience.  I'm looking forward to using it more and more as the months go on.
Do you have a dehydrator?  Maybe you use your oven?  Let me know some of your experiences in the comments, or shoot me an email or engage via twitter.
Sale
Last update on 2022-09-16 / Affiliate links / Images from Amazon Product Advertising API
(Visited 1,058 times, 1 visits today)