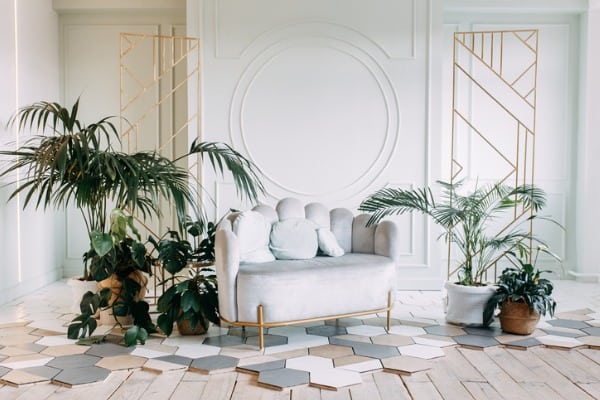 The year 2020 has been challenging for everyone, but there are many reasons to look forward to in 2021, including home renovation and decorations.
After a long time of staying inside the safety of our home, this new year will give us an opportunity to provide it with a new and fresh look.
From sleek and simple to fun and eccentric, we made an extensive guide on what interior designs and home decorations you can look forward to.
Here are the most aesthetically pleasing ideas you can do for next year!
Marble Home Accents
The use of this beautiful design is not new, modern graphic designers and millennials are bringing this sleek and classic trend back. Marble has been used for architecture for centuries, and now it is also used for house structures and interior.
There are many scaled-down ways to incorporate a hint of marble into your house. As seen on https://prestigeedition.co.uk/marble-coffee-tables/, the sleek and elegant decor can be functional and used as coffee tables, flooring, countertops, and showers.
If you want tiny but notable pieces, you can get marble lamps, tray display, coasters, and marble vases.
In addition, marble is suitable for both men and women. If you are living with your partner, the marble pattern is not off-putting and gender specified.
Lastly, they are not limited to only one color. You can choose between natural colors and quartz colors.
Ocean Hues
We all wanted to be near relaxing and calm water. To give a fresh look and refreshing ambiance, you can do ocean-inspired home decor and interior for your abode.
Start with a mixture of white and ocean hues, from deep blues to soft aqua.
You can get a carpet, sofa, and curtains that have varying materials and colors. This will immediately give the room a light and airy vibe.
Next, go to small details like seashell mirrors and centerpieces. You can also add seascape artworks.
Work around the idea of energizing yet livable design. Beach houses have this undeniable aura that gives you a feeling of calmness the moment you step right in.
If you want a more gender-neutral design, you can also do nautical decorations.
Earth and Neutral Tones
Neutral doesn't have to mean "boring," earth and neutral tones are comforting and welcoming, and that's what we need for 2021. Moreover, most furniture is already in deep red, tans, and neutral swatches.
One way to incorporate this home interior idea is to switch to earth and neutral paint color. It is a great background and a soothing reminder of being outdoors while in the comfort of your home.
If you are struggling to incorporate home decors with earth and neutral tones, try for colors that you can find in nature, like muted orange or rust for autumn, muted blues and gray for winter, and muted pink and yellow for summer.
You can instantly feel the coziness and soothing feel of your home.
Tropical Vibes
We are all longing for the exciting but laid-back way of living in a jungle or forest. If you like Caribbean or Bali inspired houses, don't worry because tropical vibes are in for 2021.
Tropical vibes can be achieved by getting patterned fabrics, vibrant colored pieces of furniture, and beautiful flora and fauna decorations.
Getting big and small tropical plants and putting them all over your house is one of the easiest and fastest ways to introduce this idea to your home.
If you are not planning on switching your furniture, you can add accent fabrics and drape them over your bed, sofa and tables.
You can put soft white or muted color flowers if you don't want the colors to be messy and all over the place. You can get curtains or bed sheets with oversized tropical patterns that will give a summary and sultry vibe to your home for a subtle but powerful change.
Pastel Minimalist Design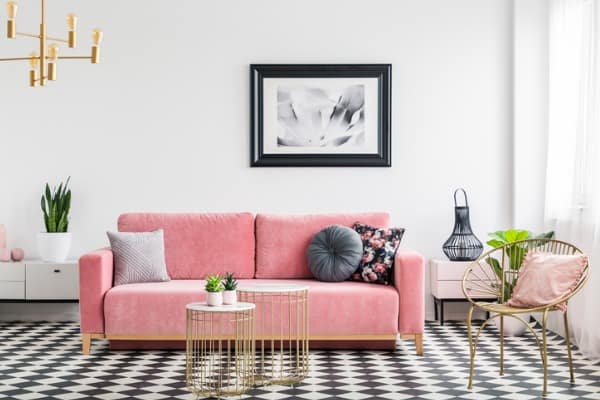 Pastel colors are usually portrayed as something designed for nurseries and playrooms, however, pastel mixed with minimalist design can give a chic and sophisticated feel to your home.
You can add muted pastel colors to your bathroom, bedroom, and living room using soft colored throw pillows, carpets, and rugs.
Pastel colors can also be for adults, and with masculine style preferences, you can use pastel blue, soft grey, and olive green. You don't need to use pastel color in everything.
You can just use them as an accent with other colors so they can act as a focal point. The overall result will turn out appealing but still with the soothing tones of pastel.
Light Wood
Light wood decorations are ubiquitous and a staple to everyone's home, but in 2021 it is made unique by adding more characteristics to it. This warm interior design can be improved by a soft lighting scheme and black and white contrast.
Wooden flooring and furniture are just being used before in traditional and contemporary houses. But by pairing light wood to black and white and subduing them with general, accent, and task light, it can work to your advantage.
If you have a wooden floor or walls, try to create a modern mood by adding black and white furniture and decorations. Or if you have black and white walls, you can do it the other way round.
You can create a balance between both, and you can see that the pieces will work together in harmony. Get unique pieces that have unique textures and textile for added spectacle.
Things To Remember
Consider the size of your house before buying anything.
Set budget limitations and work with it.
Figure out what's your likes and dislikes
Choose sensible interior and decorations
Here are all the things you should remember and try next time you are making some changes in your house. It doesn't need to be huge changes, but just do something that will make you feel better especially during this trying time.
Last but not the least, choose a design that will reflect on you and will make you feel better about your life and yourself.
(Visited 19 times, 1 visits today)