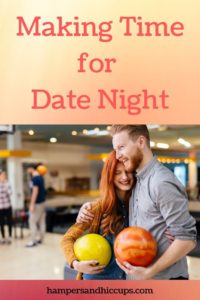 Ah, parenthood. The one time in your life where you have no choice but to put another human first. Parenting is not easy, even when you have family and friends around you to give you a helping hand when you need it. When you have a child together, the life that you created with your partner before the baby seems to fizzle out a little. It's not that you intend it to be that way, but when you have a child, life gets busy. It's now time to start making time for date night.
The responsibilities of getting your children to school, maintaining a household, running a business, or holding down a career – all of those plates that are spinning are hard to keep going. The plate labeled 'marriage' is usually the one that falls down first, and while we love our kids, we have to put our marriage first occasionally.
Without making an investment into your marriage every day, whether that's in a loving kiss before bedtime or just checking in with each other to know that you're both okay, you won't have a marriage left. Taking each other for granted is just not allowed if you want marital success and a healthy family balance. So, you need to schedule in a date night, and you need to do it regularly enough that you enjoy yourselves together. Date nights give you the chance to put the kids to one side – just for a few hours – and focus solely on each other. You can commit to date once a month, and when you discover how much of a difference a date night could make within your parenting, you'll never look back.
Making Time For Date Night
Feeling Connected
Couples who sit down once a month to enjoy a meal without coloring pens and crayons littering the table are the couples who last. We carry a lot of titles when we are parents with careers, so you can go from being "Mom and Dad" to being yourselves. You can order the red wine chicken with the delicious bottle of wine at the restaurant that you wouldn't bring children to usually. You can spend time walking hand in hand without pushing a stroller. Feeling connected to each other is a must if you want your marriage to remain a priority in your life, and you should engage in shared interests that make you happy. Having the chance to talk without interruption becomes invaluable for you both.
A Healthy Relationship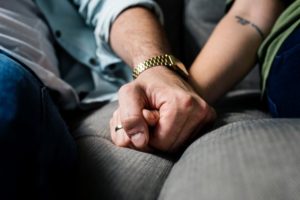 Your children? Those little lights in your lives? They're watching you. Children model their opinion of a healthy relationship based on what they see. While a date night is always about your marriage and building your connection back up as a couple, it's also about showing your children that it's okay for them to be separated from you sometimes. They need to see you in love and happy. Your sons need to see how they should treat a lady with respect. Your daughters need to model their opinion of men on a man who is dependable, reliable, and proud to love her mother. Think about how you would want your children to be treated in relationships, and then model that for them to grow up seeing.
No More Excuses
It doesn't matter how much money you have; dates can be done in style. Living to a budget? Recreate that red wine with chicken at home and serve it up at a candlelit dinner table. If you have more to spend, go to a show and enjoy dinner in an expensive restaurant. Even if you have absolutely nothing, a sandwich picnic in the back garden (or lounge if you don't have one) is just as unique and romantic. There's nothing frivolous that needs to be spent here, not when you can have a beautiful and memorable date night for absolutely free. It's about your company with each other, without the kids around to interrupt you.
There is no situation out there that is the same for parents, but nearly all sets of parents value their time together. Taking the time to enjoy each other and help you to feel connected is the best way that you can reconnect and remember that you are so much more than parents. You were a couple first, and holding onto that with both hands is critical for the success of your romance together. Put the kids down – just for one night – and take your partner's hand for a change.
(Visited 16 times, 1 visits today)