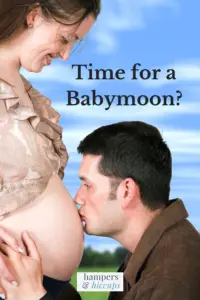 When you are pregnant, you want to get away with your spouse for a little pregnancy vacation, but when is the best time for a babymoon? You want to go at a time that is safe to fly and when you are not feeling so ill and tired. Is there such a time and can you book a trip on that short of notice?
When Is The Best Time For A Babymoon?
In this article we will learn the best time for a pregnant person to travel and give an option for last minute travel booking as well.
Which Trimester Is Safe For Air Travel?
Experts say it is safe to travel by airplane up to the 36th week of pregnancy for women who have healthy pregnancies as long as it is okay with your physician. So this really puts you in all three trimesters. The second trimester, however, is when the risks of common pregnancy emergencies are statistically the lowest. Check with the airline about air travel during pregnancy though, as guidelines for pregnant women may vary by airline and destination.
On long flights, you will want to stay hydrated and get up and walk up and down the aisle once in a while. Which won't be a problem if you are drinking those fluids as you will need to use the restroom often! Do your best to obtain an aisle seat so that you will not have to bother other passengers with your getting up all the time.
When Will The Morning Sickness and Pregnancy Tiredness Go Away?
It's hard to imagine a delightful babymoon in the first trimester when you have no energy and are often feeling ill or may be vomiting frequently. How embarrassing to be ill on a plane and what a poor traveling companion you would be for your spouse, right? Well, I am here to tell you (and I am pregnant for the 12th time right now!) that this too will pass! Yes, for the very rare person, you can be sick during the whole pregnancy, but usually the second trimester is far better.
For me personally, the second trimester allowed me to feel awake, energized, excited, bubbly, enjoying the pregnancy glow, with no morning sickness! Often morning sickness goes away by at least the fourteenth week of pregnancy. So if you plan your getaway for the 15th through 25th week of pregnancy, you'll feel at your very best.
Where Can I Travel For A Last Minute Holiday?
Saying all of that, now that you are near the end of your first trimester already, where can you book a nice vacation that quickly? You may be thinking the only trip you will get to take is somewhere within your country that will include a lot of uncomfortable walking with no restrooms close by and there will be no change of scenery. But that doesn't need to be the case. There are many relaxing resorts available in other countries with a warm welcome, sunshine, great food and stunning scenery. Some travel companies even offer late holiday deals for last minute holidays to popular destinations.
You will be busy enough when the baby comes and it may not be as easy to get away at that time. The best time to getaway is during your second trimester before all of that starts.