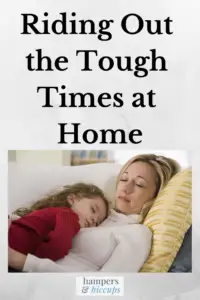 Life has its good times and its bad and sometimes, riding out the rougher patches can take its toll on your family. But whether you are struggling with your finances, stressed about work or your relationship is on the rocks, you must consider the effect that tough times at home is having on your children.
Kids are ridiculously perceptive and even toddlers recognize when things at home aren't quite right. This doesn't mean that you have to shelter your children all the time, though – you definitely shouldn't! It just means that you need to find a way to help them ride out the tough times with you and not get swept away.
Ask For Support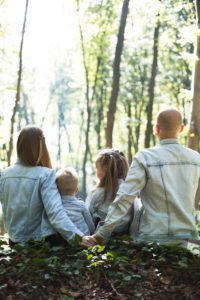 There is never any shame in asking for some support, especially when you are worried about your home life. In fact, talking things through with an unbiased outsider can really help you to regain some perspective on the situation you are in.
For example, if your relationship is floundering and the kids are feeling the effects, seeking guidance from an Experienced Divorce Mediation service could really help. Just because you are seeking guidance from a mediator doesn't mean you have to go through with separation, it just means that you will be better equipped to deal with your troubles.
Other professionals who can offer support are your family doctor, a mental health counselor a finance specialist or a lawyer, depending on what the problem is.
Consciously De-stress
When you are stressed out and struggling, it's time to make a conscious decision to de-stress. And this applies to the whole family since if you are stressed, it's likely your kids will pick up on it. Fortunately, all the same principles apply whether you are trying to help your kids destress or you are helping yourself.
Regular exercise and a healthy diet should always form the foundation of a healthy life, through good times and bad. If you are feeling particularly stressed, taking the time to examine your feeling on your own using a diary is quite a good idea. Find a method that works for you.  
Talk It Through at Home
Talking as a family can be a challenge, especially if you are attempting to discuss serious issues like illness, separation or financial troubles with a range of ages. However, this shouldn't put you off. Talking openly as a family is about communicating your needs and creating a kind of map to get you back to the good times.
Planning is often the key and whatever the issue, you and your partner should try to show a united front. Even if you are trying to tell your toddler that you are getting a divorce, telling a single story is a lot easier to understand. And then you need to be prepared for questions. Let your kids ask as many questions as they like and try to be honest with your answers, however simple you have to make them.
You have to trust that just as life sends you lemons, you can always make lemonade. The good times will return, you just need to ride out the rough patch. You can do it.
(Visited 67 times, 1 visits today)